Francis's News Feeds
This combines together on one page various news websites and diaries which I like to read.
Also: BBC In Pictures | mySociety panopticon | mySociety Google reader | Francis is (my own blog)
---
April 25, 2014
Interesting photos - 23 Apr 2014 - Flickr | by Daily interesting photos - Flickr | 25 April 2014, 05:50 AM
---
200€ bis 1000€ an Gliederungen der PIRATEN Sachsen für anstehende Wahlkämpfe... | by Successful - PledgeBank | 25 April 2014, 05:48 AM
'Ich werde 200€ bis 1000€ an Gliederungen der PIRATEN Sachsen für anstehende Wahlkämpfe (Kommunal, EU, Landtag) spenden (insgesamt 10€ pro Spende bis zur 100. Spende), wenn 20 andere Menschen 20€ oder mehr an eine Gliederung der PIRATEN Sachsen ihrer Wahl (egal ob LV, RV, KV oder OV) spenden.' -- Norbert Engemaier, PIRATEN Sachsen
---
20€ Spenden für eine Pflege am Boden Berlin Banner spenden | by Successful - PledgeBank | 25 April 2014, 05:48 AM
'Ich werde 20€ Spenden für eine Pflege am Boden Berlin Banner spenden, wenn 12 Menschen für die Aktion "Pflege am Boden Berlin" 5€ spenden werden.' -- yvonne falckner
---
The Box Houses | by Bored Panda | 25 April 2014, 05:45 AM
These photos were taken in Tokyo's Shinjuku Station is home to the so-called man box. The men songtai station inside the carton box.
Source: xzoni.com
---
Capital Gains Tax revenue down, total revenue up by almost £100bn a year under the Coalition to pay for extra spending | by John Redwood MP | 25 April 2014, 05:07 AM
Yesterday the government published the figures for tax revenue and spending for March, and the full financial year figures for 2013-14.
These show that the deficit has been cut from the inherited peak levels to £107bn last year. Public sector debt as a proportion of our National Income has fallen from the peak level of 151.7% in 2009-10 to 132.4% now. Whilst debt to pay for extra spending has continued to rise, state banking debt has been reduced.
The deficit has been brought down by collecting £100bn a year of extra tax revenue, compared to an increase of £66bn in current public spending. (2013-14 compared to 2009-10) Labour's cuts in capital spending were largely implemented, but have been eased more recently.
The full year figures confirm the damage a higher rate of CGT has done to CGT revenues. They fell slightly again last year compared to 2012-13, which in turn was well down on the previous year.
Conversely, the higher rates of VAT and Stamp Duty have added to revenues as planned.
The strategy in cash terms still rests on collecting more tax revenue from a growing economy. As the economy grows, so the proportion taken as public sector activity will fall.
---
An High-Speed Logic Gate Board for the Easy-Phi Project | by The Red Deeps | 25 April 2014, 05:00 AM
A (long) while ago I presented you the Easy-phi project, which aims at building a simple, cheap but intelligent rack-based open hardware/software platform for hobbyists. With this project, you simply have a rack to which you add cards (like the one shown above) that perform the functions you want.
During these last months my team has been finishing the design and production of several different boards so I'll start showing them off during these next weeks. Today I present you the High Speed Logic Gate Board, a quantum-physicist requested easy-phi module that can perform logic AND/OR functions at … Read the rest
---
Toilets That Are Simply Too Beautiful To Use | by Bored Panda | 25 April 2014, 04:38 AM
They are not something that immediately spring to mind as having arty pretensions, but toilets can in fact be beautiful and worthy of artistic credit.
Take the SensoWash for example. Toilet maker Duravit enlisted the talents of uber designer Philippe Starck to create a toilet that not only works like a dream (remote lift and close lid, built in wash and dry function that eliminates the need for a separate bidet, heated seat, night light, memory function), but has the lines and profile of something more than a place to sit and, well, eliminate the unwanted organic matter from our body.
The Duravit Starck SensoWash is not just a toilet, it's now one of Philippe Starck's design triumphs! Does anyone else know of a toilet that has its global release at a gala function in New York City?
Source: top10listland.com
Toto Neorest 700H
Inax Regio
Inax Satis
Kohler Numi
Duravit SensoWash Starck
With the man himself launching the toilet in New York.
Nero Ceramica
Roca Khroma
Geberit AquaClean
---
Say Chic | by Copenhagen Cycle Chic | 25 April 2014, 04:00 AM
Well, hello there ;) Love her headphones – and her brisk stroll through Copenhagen...

For the full photographic glory and the rest of the text, you know where to go. The Original Cycle Chic awaits.
---
Old Files | by xkcd | 25 April 2014, 04:00 AM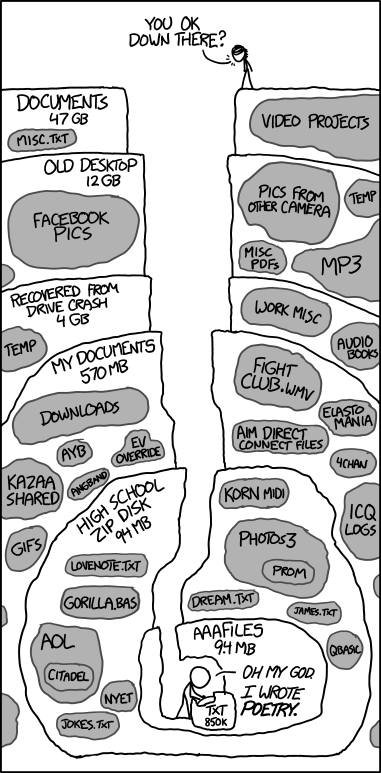 ---
Iphoneography By Justin Ziebell | by Bored Panda | 25 April 2014, 02:55 AM
Justin Ziebell is a talented 24 years old photographer and film student from Norwalk, CT who currently based in Boston, USA.
Source: photogrist.com
---
I Asked My Friend To Document Our Road Trip And He Broke My Heart | by Bored Panda | 25 April 2014, 02:48 AM
Come on, it'll be fun! Okay, I've never been to Baltimore…
Source: youtube.com
---
Notes from HJL: | by Survival Blog | 25 April 2014, 02:29 AM
Don't forget to send me that article you've been putting off. There are over $11,000 in prizes that need your attention! See our contest page for details on the requirements to be eligable for those fantastic prizes. I am also still waiting to hear back from several whom I requested changes in your articles.
o o o
The new CFAPA.org website has been updated with new credentials PDFs that are easier to print. Thanks for your patience.
o o o
Make sure to visit Camping Survival's Mountain House sale this week. Hop on over to their site and check out the savings. They're offering up to 25% off of #10 cans and 15% off of pouches.
o o o
Seed for Securityis running their first ever sale right now. You can get their Super Survival pack for 20% off. That's a total of four pounds of seeds and two pints of grains. Plus, all of their seed is heirloom, non-GMO.
o o o
Today we present another entry for Round 52 of the SurvivalBlog non-fiction writing contest. The $11,000+ worth of prizes for this round include:
First Prize:
Second Prize:
Third Prize:
Round 52 ends on May 31st, so get busy writing and e-mail us your entry. Remember that there is a 1,500-word minimum, and that articles on practical "how to" skills for survival have an advantage in the judging.
---
Expertise as exception handling | by Eric Nehrlich | 25 April 2014, 01:03 AM
A few months ago, I wrote a post claiming that expertise was doing difficult tasks consistently and Rif challenged me on that. And I've been thinking about it over the past few months and have another model I'm going to throw out there: expertise as exception handling.
One example of this is my experience as both a skier and a snowboarder. I am an expert skier, having skied on and off since I was a kid, and an intermediate snowboarder, having picked it up a couple years ago. I spent most of the winter skiing in anticipation of skiing trips to Japan and Baldface. After I got back from Baldface, I got on the snowboard for the first time in a year, and it was interesting to see how my mindset changed. On my skis, I am confident I can handle any terrain and conditions, even people cutting me off while I'm speeding down the hill. On the snowboard, I can comfortably go down any groomed run, no matter how steep, but as soon as the conditions are uneven (e.g. moguls) or off-piste or if people around me do something unexpected, I freak out because I don't know how to adjust quickly.
Another example comes from volleyball, where a previous post noted how better teammates put me in a better position to succeed. If I'm given a good set, I can hit it down. If a ball is spiked right to me, I can dig it. However, if the ball is a little off, I'm not as reliable. Meanwhile, the expert players can take a ball hit out of their reach, and if they can get one knuckle on the ball, they'll pop it up perfectly to their partner. And if the set is five feet off the net, they find a way to hit it down anyway.
A last example comes from bridge. I'm an intermediate bridge player at best, but I am subscribed to the bridge players list at Google. The discussions on that list are often around rare hands, where there's no standard play or bid to cover the situation. The experts on the list debate about how to handle such situations, and many of them have arcane bidding systems to cover all sorts of unusual hands. These are situations I could never figure out how to handle with my basic understanding and the standard bidding system, but they have played enough to figure out how to handle these corner cases.
In all of these examples, the difference between the intermediate player and the expert is that the expert can handle a wider variety of rare situations. The intermediate may be almost as good as the expert the majority of the time, but in unusual situations, the greater experience of the expert allows them to do something when the intermediate is frozen by uncertainty.
This also explains why mere repetition is not enough to acquire expertise. Mastery requires deliberate practice, where one is continually and deliberately testing the edge of one's ability. By setting up artificial practice situations which don't come up normally, one gains the ability to handle these exceptional situations whereas repeating the standard situations would not help. It was described once to me as the difference between ten years of experience, and the same year of experience ten times.
I don't think my advice changes from my last post on expertise, which suggested that deliberate practice was how to gain consistency, but I like this model better. Expertise is learning about how to handle anything that an activity can throw at you, and do it with confidence because you've seen it all before. This is also consistent with Gary Klein's Recognition-Primed Decision Model. Build up your intuition and expertise by getting oneself into more difficult and rare situations so that you can handle them better in the future.
---
Motivational Words: How to be Quotable | by Udemy blog | 25 April 2014, 12:57 AM
Ever wondered what makes some people so charismatic and magnetic? Often, it's the way they speak. Ever felt inspired by someone whose energy is contagious? That's someone who knows how to use motivational words.  If you too want to feel the power of motivating the people around you, check out the tips below for some helpful ideas on how to use motivational words. If you want to be a real master of persuasion take a look at these courses on the art of swaying opinion.
Practice Makes Perfect
Being able to motivate people is a skill that can be honed and perfected. It starts with inclusive speech with very subtle cues like using 'we' instead of 'I' or 'you.' Using 'we' and 'us' automatically implies that you, and the people you're with, are working together toward a common goal. When you're addressing others, put on your happy face. Optimism is contagious (as is pessimism) and your positive outlook can sway others to feel the same. At the same time, if you've got a Negative Nellie in your group, take that person under your wing directly, so their attitude doesn't spread. (If you're working with unruly students, get a comprehensive program for motivating children.)
Praise
Never underestimate the number of people desperate for personal praise. Unless you're a toddler, no one is giving you the high-five for finishing your peas or making your bed. Most people are starved of praise. A simple pat on the back, "Dude, that was awesome!" can often be enough to bring someone in line with your objectives. If you're working with a weak performer, give them simple tasks they can succeed at, so you can offer genuine praise. Keep in mind, praise is more valuable when reserved for truly exceptional performance, but that doesn't mean you can't show your appreciation for an everyday contribution.
Taglines
Coming up with phrases worthy of being quoted isn't as hard as it seems. Anybody can be deep. One simple way is to alter an existing turn of phrase like this: "For every truth, there is an equal and opposite truth." Another classic turnaround is to create a phrase and then invert it like this: "Things work out best for those who make the best of how things work out." John Wooden. Motivational phrases typically center around behaviors. Remember, you're trying to mobilize someone out of their chair. Think of the classic JFK quote: "Ask not what your country can do for you, but what you can do for your country." It acknowledges the existing mindset and turns it on its head. That's what you want to do; and you can take that format and adjust it to suit your own needs: "Don't be afraid of the risks, make the risks afraid of you." You get the idea. While you're busy crafting your quotable phrases, consider this course to learn how to Present with Power. After all, it's hard to sell your ideas if no one is listening to them.
Focus
Generally speaking, motivating people starts with getting them to focus on a single objective. We think of personal dreams as a single life-long pursuit. You want to minimize external distractions. You can inspire people by helping them focus on their innate abilities—capitalizing on their unique perspective and experience. Get them to tackle one idea or one task at a time. Our entire society is built around specialization, and now science has shown us when we multitask, we do worse at everything. Get your people to focus. Focus. Focus.
Action
When leaders want people to take action, they remind their team that results don't just happen. Extraordinary people aren't born extraordinary. They take advantage of opportunities, create their own lucky breaks, and refuse to succumb to adversity. Being exceptional means taking exceptional risks. It means not being satisfied with the daily grind. It means always going after the dream. As a leader, you can remind your team that to get the most out of life, they've got to squeeze life like a sponge. (Whether you like that turn of phrase or not, visual imagery like that helps anchor the idea in people's minds.)
Control
While the sponge metaphor is still fresh in your mind, it's important to use phrases that suggest personal strength or power—like the act of squeezing. You want to imply that everything is within their control—even adversity. People who have control are called powerful. People who feel powerful take action. Also a metaphor that uses an action like "grab the bull by the horns," inspires action. It assumes an active participant. It implies control over the mighty and unexpected.  See if you can make your motivational words take on a physical action.
Framing
Mental framing is the tool used to turn failures into learning experiences, hardship into triumph, and adversity into opportunity. When you reframe a negative experience, you demonstrate that overcoming obstacles is a question of attitude and fortitude. And attitude and fortitude are, of course, within your control.
Things not to do
When you're trying to drum up optimism and action, you want to downplay the adversity. You can, and probably should, acknowledge it in some way, but inspiring speech gets bogged down in literal truths. How inspiring is this: "Despite your marital status, you've done quite well." It's easy to see that it's not. Why? Because it gives credence to the idea that marital status is an obstacle—it implies that marital status is a genuine shortcoming. Instead, you want to imply that shortcomings are easily managed by focusing on success like this classic, "Success is the best revenge."
At the end of the day, motivational words derive primarily from a positive outlook and attitude. If you need some reminders about how to keep on the sunny side, check out this course about Positive Thinking. Now, if you're ready to try your hand at motivating others, go own the day.
---
Logo Design Process: Brand Successfully! | by Udemy blog | 25 April 2014, 12:44 AM
Try walking down the street in a city, metropolitan area, or shopping district.  Take a look around you; what are some things that you might see on billboards, shop windows, or shopping bags?  Logos!  There are some logos that, without even looking at them, you will know what company they are for, what they represent, and the types of products that they make available.  Take the Apple logo for example.  Weird, right?  Who thought thousands – maybe even millions – of people would associate a piece of fruit with one of the most powerful computer and technology device-making companies in the world?
Apple's logo, however, did not start with the simple fruit.  Originally, the logo featured Sir Isaac Newton sitting under an apple tree.  This was back in 1976, and that same year, the logo evolved into a simple shape of an apple (with an evident bite mark) and rainbow stripes.  How do people come up with logos?  It is doubtful that another tech company will use another solitary piece of fruit as their mascot, so how does the design process take place?  We are going to let you in on how companies, business, and individuals use images and words to tell a story about their product or brand.  Let's get started!
Planning
We are going to split up the design process into three stages: initial planning, creating the design, and finalizing and fine tuning your design.  Let's begin by going over some things you will need to keep in mind when brainstorming the design of your logo.
Function:  Determine the purpose that your logo is going to serve.  You should be able to come up with a clear idea of what you are going to want your audience to get from your logo.  With most companies, they are going to want to focus on creating a brand that is going to leave a stamp in people's minds.  Focus on incorporating these functions into your logo:
Memorable:  Make a logo that will help customers create associations with your product and your logo.
Trust:  People will be more likely to spend their money on a reputable brand than on a lesser-known one.
Creativity:  Having a creative logo is going to get people to admire your brand and create a good and thoughtful impression.
Audience:  Who is your logo targeting?  Consider the market that you are going into.  Are you targeting the fashion industry, cars, or food?  Determining the people you are getting at will help you figure out things such as which color scheme would work best for your logo.
Images or Words:  Your logo can incorporate images, words, or both into your design.  It is up to you to decide what would be the best fit for your logo.  Here are some things to consider:
Do you need to build name recognition?  If you do not yet have the funds to spend a lot of time on designing, a name logo might be the way to go.  However, if your name is too long or generic, go ahead and leave it out.
Consider where you plan to put your logo and if an image or name would be better for readability.
Color:  With color, you probably will not get to be too creative.  If the company already has a color scheme, it is important to follow it, as color schemes are very familiar to the eye.  If the company does not yet have a color scheme, do some research on colors pertaining to the type of product you are selling for some helpful tips for your market.
Browse:  If you are feeling stuck on ideas, take a quick look through some popular logos and determine what makes them successful and eye-catching.  Try to use those same qualities — without copying the design — and incorporate them into your logo.  Also, take a look at other logos within your same market to see what other companies use.
Keep it Simple:  Remember that a logo is just that — a logo.  Logos are generally on the small side and to the point.  Keep this in mind as you are designing your own.  Avoid a lot of colors, words, or multiple patterns or layers.  A simple logo is much cheaper, easier to create, and practical.
Designing
Now onto the fun part!
Draw:  Even if you are planning on designing your logo on a computer, make sure you do some initial classic pencil sketches first.  This is a simple way to get all of your ideas out there before you commit to one design.  Do not be worried about making your drafts perfect, just draw.  Who knows, in the end you might like something you previous didn't.
Feedback:  Although you might be tempted to go through with a design you really like, it is important to get feedback from a few groups of people, namely people who would be interested in buying the company's products.  Ask them questions, such as: what message does it convey?  Is it recognizable?  And, does it make them want to make a purchase?
Function:  After you have some feedback, be sure that your logo will be a good fit for all the places it is needed.  Your logo might have to go on: newspapers, a website, a certain product, or a small sticker.  Determine that it will look okay in all of these places.  Also, make sure that it is scalable if need be.
Wrap-Up
It is now time to wrap-up your design process and put the final touches on your logo!
Final Draft:  Your final draft will likely be digitized for easier access.  This will be done either by you or a graphic design professional who is familiar with design programs.
Testing:  Once your logo is done, test it out.  The internet is a great and easy way to get a large amount of feedback quickly.  Use social media  or the company's website to get some responses.  Remember that you can always go back and tweak your logo.
Final Tips
Consider symmetry
Passive or active?  Having an active logo can help your logo make a statement or create a sense of activity that your customers will want to follow suit in.
Create a logo that can withstand through time.  Even though you may change your logo in the future, create a logo that will look good a few years from now.
Read up on the psychology associated with certain color schemes and shapes.  Not only is this interesting, but it can be extremely useful to your design process as well!
No-no's
Just a reminder: here are a few things to keep in mind to not do when you are designing a logo.
Try not to use clichés in your logo.
Do not be too predictable.  Being too predictable will take out the creativity from your design.
Use a unique typeface.  Custom lettering will help make your logo identifiable.
Put it Out There!
Creating a successful and well-received logo is a long, but rewarding process.  Do not get discouraged if you have to go back and make a few tweaks here and there (Pepi's logo has been changed 9 times!).  Create a logo that is meaningful, unique, and has a purpose.  If you find yourself in a design stitch, check out Udemy.com for some helpful courses on designing a logo, and you will be on your way to taking a big bite out of your target market!
---
Product-Driven versus Customer-Driven | by ribbonfarm | 25 April 2014, 12:40 AM
I have lost track of the number of times I've had conversations about product-driven versus customer-driven businesses in recent years. It's a distinction that just keeps cropping up, and has featured in every consulting gig I've had in the last three years, but surprisingly I haven't found any treatment of it that satisfies me. So this post is partly an attempt to save myself from future repetition.
The distinction is central to many questions people ask in business:
Which kind of business should you build?
Can you transform your business from one kind to the other?
Is one kind provably better than the other?
How can you tell which kind is which?
Which kind suits your personality?
Can you hybridize the two and get the best of both worlds?
Should you listen to customers?
These questions have been discussed for decades, at least since Henry Ford didn't make clever remarks about faster horses. So why are we having this conversation with increased frequency and urgency these days?  Two words. Steve Jobs. 
But it isn't just the inspiring dent-in-the-universe life of Jobs that is forcing this conversation, or even the fact of Apple's exceptional performance in the market during a decade when many businesses were thrashing about in search of a direction. The reason this debate is at the forefront today is that the life and work of Steve Jobs suggested a set of polarizing, absolutist answers to these questions, which have historically attracted hedged answers beginning with it depends. 
Product-Driven Absolutism
The polarizing answers inspired by the life of Steve Jobs, and embraced nearly wholesale by Silicon Valley are, roughly speaking, the following.
Which kind of business should you build? Product-driven.
Can you transform your business from one kind to the other? No, it's DNA.
Is one kind provably better than the other? Yes; product-driven.
How can you tell which kind is which? There's an indispensable asshole at the top for product-driven.
Which kind suits your personality? If you're a winner, product-driven.
Can you hybridize the two and get the best of both worlds? No. You must choose.
Should you listen to customers? No.

These answers seem insane on the face of it. There are obviously dozens of counter-examples to each of these absolutist claims, especially the last one, which sounds like it could not possibly be true. So why is this extreme position, which sounds like a caricature of a business doctrine, and almost unnecessary in its extremism, getting such serious attention? 
Here's the reason the position is taken seriously: there is now a widespread belief across the economy that we're not in a business-as-usual regime; that the future is not like the past; that the rules of business in the new game are different; that pre-2000 mainstream business theories validated by many examples must defer to post-2000 Silicon Valley theories validated by few or no examples.
Let's call this the new-game assumption. 
As a measure of the extent to which people have accepted the new-game assumption, in most conversations about business, very few people bother to contest these absolutist answers directly by citing counter-examples. It is usually easy to introduce a new-economy/old-economy watershed distinction into the conversation without encountering any resistance, and use that distinction to systematically devalue the significance of any old-economy theories or examples. Few attempt to argue that the new economy is really just like the old one.
The counter-argument taken most seriously is one that does not rely on counter-examples at all: just because Steve Jobs appears to have been an asshole, every asshole thinks he can be Steve Jobs. It is a counter-argument that essentially concedes the validity of the product-driven approach, and only attempts to question its causal structure and scalability.
We'll take a look at the validity of the new-game assumption, but let's try and figure out what we mean by product-driven first. The term is as murky as the term customer-driven is apparently clear.

So that's the agenda for this post: figure out what product-driven means, then use that to first muddy up and then figure out the real meaning of customer-driven, and finally figure out if we are indeed in a new-game situation where there is no room for the latter.
Settle in. It's going to be one of those longer posts. Let's start by distinguishing product-driven from a bunch of things that kinda look like it.
Inside-Out Drives
A few examples — and there are only a few true big examples — of product-driven versus customer-driven businesses are the following. Loosely speaking, product-driven businesses develop visions inside-out starting with internal processes, while customer-driven businesses develop visions outside-in starting with patterns in the marketplace:
Apple under Jobs (P) versus Microsoft under Ballmer (C)
Pixar (P) versus Dreamworks (C)
Google (P) versus Samsung (C)
Facebook (P) versus LinkedIn (C)
Two important examples which don't quite fit are Amazon and Elon Musk's ventures (Tesla, SpaceX,  Solar City). More about those two when we talk about the validity of the new game assumption. Let's try and figure out what the clearer examples tell us about product-orientation first.
The first thing to note is that product-driven is not the same as three related kinds of businesses it is sometimes confused with: auteur-driven, personal-itch driven (which could equivalently be described as follow-your-passion businesses) and formalism driven. Like product-driven businesses, all three are driven inside-out by internally generated visions. You could call the whole family inside-out driven. 
But there the similarity stops. The other members of the inside-out family aren't quite the same as product-driven.
Auteur-Driven Businesses
An auteur-driven business (Steve Jobs is often misclassified as an auteur type) looks something like the realization of the singular vision of a dominant and forceful personality. The term is borrowed from film theory. As Wikipedia describes it:
In spite of—and sometimes even because of—the production of the film as part of an industrial process, the auteur's creative voice is distinct enough to shine through studio interference and the collective process.
Whether they use the term or not, many observers of business implicitly seem to apply the auteur model to the work of the "assholes at the top," in order to explain product-driven businesses. 

I am convinced this is a mistake. Auteur-like tendencies on the part of the asshole-at-the-top are necessary but not sufficient. If that's all you have, you're more likely to get an idiosyncratically conceived and run business like Richard Branson's empire, Dyson's little universe of gadgets and Dean Kamen's Segway. Auteur-driven businesses certainly create entertaining spectacles, but rarely create top-tier businesses in terms of size, inevitable-seeming historical impact and profitability. The instantly recognizable signature style in auteur-driven businesses is associated more strongly with the individual than the product.
Though devotees of the cinematic arts might not like the thought, building a major business is a significantly more complex proposition than creating a major movie (as an aside: that's one of the reasons the seductive 'Hollywood model' of industrial organization — involving studios and teams of free agents that form and disband easily — is not easy to port elsewhere: it's not powerful enough).
The assumption that a creative voice can "shine through" an "industrial…collective process" no matter how complex the process, is not generally justifiable. Especially if the primary effect of the creative voice is to cause that industrial collective process to take shape in the first place (which is one way to define innovation — crucially, auteurs in the cinematic sense don't necessarily invent new camera technologies or innovate film-production processes).
Itch-Driven/Passion-Driven Businesses
The second confusion is between product-driven and personal-itch/passion driven (the two are not quite the same, but for our purposes, they are similar enough that we can treat them together).  Many programmers and other kinds of hands-on builder-engineers in particular, are prone to this particular confusion.
Everybody reacts to the bureaucratic tedium of customer-listening committee processes by developing a private itch to just build something. Makers differ from most in that they can actually scratch such itches without waiting for or convincing others to join them. Their scratching may or may not resolve whatever design-by-committee gridlock drove them to frustration in the first place, but it will definitely create movement that will at least carry the itch-scratcher out of the frustrating situation as a side-effect.
But itch-scratching isn't product-orientation. There is no good reason to believe that an itch represents a "dent in the universe" level of opportunity.  It may merely be a break-out-of-gridlock level of opportunity or a personal ticket out of frustration.
Itch-scratching is a kind of signal-and-noise hack: you respond to contentious, noisy and unreliable signals about what might be marketable by building something that responds to a very clean and reliable signal — your own. Any other equally clear signal will also do. Listening to a spouse or a child can also give birth to an itch-scratching product. The fact that the least-noisy, most-available signal is often your own does not necessarily mean the itch-scratching products have to be about you in some deeply personal way. Itch-scratching is the product-development equivalent of what market researchers call convenience sampling: you can't figure out how to carefully construct the right kind of sample population so you sample what's easily available instead.
Formalism-Driven Businesses
The third kind of business that can get mistaken for product-driven is the formalism-driven business. Formalisms — TRIZ or Christopher Alexender's theories of patterns or Design Thinking (the capitalized phrase in the sense commercially popularized by IDEO) — differ from other inside-out vision-generation processes in a crucial way: they do not need an asshole-at-the-top.
In fact, the formalisms are implicitly based on the assumption that the asshole-at-the-top is dispensable, and that whatever they bring to the party can be codified into a set of processes. Getting the assholes out (or at least reining them in) is often the raison d'etre for formalist approaches to businesses.
So you could say that formalism-driven businesses try to replace an asshole-at-the-top with a bureaucracy designed to either keep them out or hem them in. A prophet either cast out or imprisoned by a priesthood and church.
Without going too deeply into it, I'll just state my belief: formalism-driven businesses don't really work at all. While auteur-driven and itch/passion driven businesses can and do work, and achieve more modest outcomes than true product-driven businesses, formalism-driven businesses cannot work because the assholes-at-the-top are in fact indispensable. I have never encountered a working and profitable example of a formalism-driven business. A little poking usually reveals that it is either not working (the formal process is a theatrical sham covering up the real process) or is not profitable.
So if product-driven businesses aren't auteur-driven, itch/passion-driven or formalism-driven, perhaps they are just businesses that bolt on a different kind of "listening to customers" to itch-scratching or auteur tendencies?
The Just-Add-Grown-Ups Fallacy
A common characteristic of inside-out drives is that they can seem playful, irresponsibly disconnected from the real world, and capricious. Even the formalist ones, which often involve what one might call rigorous play — brainstorming exercises in rooms full of bean-bag chairs and such. So an entire tradition of innovation models has emerged based on the idea that to make inside-out drives workable, you just need to add adult supervision in the form of either non-playful people or accountability processes.
I call this the just add grown-ups fallacy.
I am not yet certain it is a fallacy, but I am 99% sure. It's a fallacy because what is needed is a way to keep adult-supervision out for as long as possible (preferably until sustained and predictable profitability at the very least), not to add it as soon as possible.
Sometimes the fallacy leads to adding bean-counters armed with Excel models to the party or even making them the hosts. Sometimes it means adding an ex-military leader to add "discipline." But the single most common way to add a grown-up element is to add a "listening to customers" element, in the form of a bolted-on customer-orientation process (which is not the same as a design formalism, but often comes paired with one).
The most polarizing and controversial position taken by product-driven absolutists is that they do not want to listen to customers. Just like children absorbed in play do not want to listen to adults. We see this in Mad Men when the firm attempts to add focus groups to the creative process to figure out what customers like. Don Draper responds with "they'll like what I tell them to like."
To understand why this is actually not a silly position, consider the idea of the Lean Startup, which is the most recent attempt to hybridize product-driven and customer-driven thinking.
In the Lean Startup model, practitioners hope that by changing who they listen to and how, they can fit a voice-of-customer forcing function without compromising a fundamentally product-driven process. So instead of focus groups and surveys targeting core customers (which by definition implies targeting an existing market with a definable core), Lean Startups look for atypical and often marginal "early evangelist" customers, who are both visionary about their needs, and so poorly served by existing solutions that they are actively looking for, and improvising, alternative solutions. The definition of the "early evangelist" in the process clearly creates a structural bias for detecting disruption opportunities over new-market opportunities, though true believers seem to insist it is equally applicable to both.
The general idea is to to find such early evangelists, and refine a product hypothesis through careful and detailed "customer development" in close collaboration with them. This process then, is supposed to drive product development. The input, Lean Startup types are careful to clarify, isn't supposed to shape the whole vision. Just some subset of features that the product visionary/auteur decides is in need of customer-in-the-loop development.
What is that subset of features? It turns out that the features that end up in the subset in practice are those that represent adoption-failure risk along an assumed customer-acquisition path. The most extreme example offered is the vaporware landing page: here you test the very first stage of an acquisition pipeline (turning exploratory Googling into captive curiosity about a specific product).
So product development begins not with a limited realization of an auteur vision, but a progressive realization of the subset in need of adoption-failure derisking — the Minimum Viable Product (MVP).
The tension in the approach is obvious: there is no obvious way to prevent the progressive refinement of the MVP from tugging the product in directions that make progress towards the True Auteur North (TAN — an acronym for which I'll hereby claim seignorage) increasingly difficult. There are various other minor problems, but this is the main one.
In the first partitioning of features into ones to be tested via MVP and ones to be deferred, a zone of lurking demons is created. This by the way, is not unique to Lean Startups. Any pairing of an inside-out drive and an outside-in drive will create such a zone of demons somewhere along the way. Call it a sort of visioning-process debt, by analogy with technical debt (deferred work known to be necessary in software development).
True Auteur North
Not only might the MVP random-walk to places from which the TAN is unreachable, it might also lead down a dead-end with no market. There is no law of the universe that tugs the process out of local-minimum traps and towards some large basin of attraction around a market-defining product that an auteur intuits is present. A law must be bolted on.
The Lean Startup model tries to resolve the tension by introducing the notion of a pivot. The pivot is the strategic reorientation action by which accumulating visioning-process debt is periodically paid down, just as refactoring is the process by which accumulating technical debt is periodically paid down. Unfortunately, there the analogy ends. While there is a vast repository of programmer knowledge about refactoring techniques, there is no comparable metis around pivoting and paying off visioning-process debt.
Various theorists of the movement seem to disagree even on what a pivot is though. Some seem to think it is an OODA-like reorientation move that follows every round of MVP development and testing, while others think it is a periodic reining in of the drifting random walk, either towards the existing TAN or a new TAN.
Either way, at this point, I think Lean Startups seem to lose their way, both theoretically and in practice.
The problem is with the very attempt to have the product-driven cake and eat the customer-driven one too. This pits conflicting forces against each other. Unless the project is incredibly lucky or informed by godly levels of foresight, inside-out drives and outside-in drives eventually have a falling out. The lurking demons emerge.
In the case of Lean Startups, the outside-in drive is to lower operating costs by lowering market risk. There is reason to suspect this may not actually work: it could be that processes that derisk front-end development costs simply create an adverse selection pressure. One that makes projects with the same total risk, but with more of it back-loaded in later development stages, seem more attractive at early stages, when competing paper-napkin ideas are being considered for development. So the Lean Startup process picks those problems that allow the tin-can to be kicked as far down as possible. Or in terms of visioning-process debt, the process favors problems where the lurking demons will emerge as late as possible.
Not a bad idea actually, if viewed as a way to buy time for other options (primarily financial ones) to open up, rather than a way to control costs.
Be that as it may, if we stipulate that the process might actually work, sooner or later it will run up against the logic of the inside-out drive. At the "crucial pivot" you will either have an auteur dictatorially throwing out the process in favor of one that offers a post-hoc justification for what he/she wants to do anyway, or you have a bureaucratic revolt, with the auteur being ousted in favor of a pure formalism-driven process.
I believe the continued (and widely noted; this isn't just my opinion) failure of pure Lean Startup thinking to open up huge new markets is more than evidence that the particular model has its limitations. It is evidence that there is no middle ground between product-driven and customer-driven and that any pairing of product-driven and customer-driven drives will break down in an analogous way. The twain shall never meet. I haven't yet made a strong case for this broader claim: in particular, there are two significant potential candidates for hybrids: Amazon and Elon Musk's businesses. We'll nail this broader no-middle-ground theory down properly when we get to the new game assumption.
The reason people even expect that kind of outcome from hybrid processes is this: product-driven businesses that succeed in huge ways often cause disruption of existing markets as a side effect, by happening to serve the under-served segments of those markets better. But that is neither their main effect, nor (more importantly) the intent driving them. The fact that the smartphone is disrupting the taxicab industry does not imply that it was conceived as a taxicab-industry disruptor. Or to make it a more focused argument, even Uber does not see itself primarily as a taxicab disruptor, but as a futuristic logistics business. The taxicab battle is just a side-show on the path to bigger things.
In other words, hybrid outcomes in big successes (some disruption of existing markets, some creation of new markets) does not imply that the model delivering the successes has to be hybrid. Pure-paradigm models can deliver hybrid impacts.
In fact disruption qua disruption cannot be the goal of a product-driven business. It can only be a side-effect of creating a new market. Whether there are any models that allow you to put a disruption goal front-and-center is still an open question. After watching proposed formulas for disruption (especially "self-disruption") come and go for a decade, I am inclined to believe there is no such guaranteed formula for disruption either. The only rule-of-thumb available is to not attempt it from within the incumbent you're trying to disrupt. That's a bit like trying to choke yourself to death. You'll pass out before you kill yourself.
But back to product-driven businesses and the new markets they create, which is more interesting to think about than disruption.
Selling Structure
Let's summarize the argument so far. Product-driven business models are not the same as other inside-out driven models (auteur, itch/vision, formalism) and are not hybrids created by adding grown-up elements to those other kinds of business models, be they finance, operational discipline or customer-input elements. Attempts at hybrid models tend to die in an unlivable no-man's land between product and customer-driven territories.
Now that we know what product-driven is not, let's consider what it is. I propose the following definition: product-driven businesses sell structure. Specifically, experience structure.
To understand what that means, consider that old sales saw popular with customer-driven businesses: you only sell two things, happiness and solutions to problems. That is a very sales-driven posture, and customer-driven businesses also tend to be very sales driven (though not always).
To sell happiness is to fuel an existing desire-satisfying experience; an established craving. Such as eating ice-cream. To sell solutions to problems is to presuppose the existence of a broken experience. Situations are not viewed as "problems" unless there is an implicit expectation defining what "works fine" looks like. That creates a context within which a "problem" can be stated.
This view makes the most sense if you define "customer" not as a person or organization, but the way I did in an old 2009 post: as "a novel and stable pattern of human behavior."
Customer-driven businesses fundamentally assume the existence of customers (stable patterns of behavior) with clear desires or problems. It may take you a while to identify and understand them, but fundamentally you accept the stable behaviors you find and simply try to feed them better. This is just another way of saying you accept an existing structure of experience.
You accept that people shop this way. You accept that households make decisions about buying vacation packages and health insurance that way. You accept that businesses make buying decisions using this process.
You accept habits. You assume that people don't change. In fact you bet on their not changing.
So customer-driven businesses do not (indeed cannot) create customers in the Druckerian sense. They can only steal them from other existing businesses. There is a deep relationship between this create/steal distinction and the make money/take money distinction I talked about before: only expansionary government spending and new-wealth creators "make" money in any sense of the word. Everybody else takes it from somebody else. Only new-market creating businesses create customers. Everybody else steals them, possibly removing some inefficiencies along the way in zero-sum or negative-sum ways (stealing by removing inefficiencies and competing on cost is negative-sum in a sense: you win a market by shrinking it). The process leaves the universe of stable patterns of behavior the same or slightly shrunken. The assumption that people don't change becomes a self-fulfilling prophecy.
This means customer-driven businesses are not true wealth-creating businesses. They are wealth redistribution businesses. Their DNA is deeply mercantilist rather than Schumpeterian/innovative, so to speak, because they operate by moving wealth (in the form of customers) around and driving down the costs of servicing them. But let's set that macroeconomic angle aside for now.
By contrast, product-driven businesses expand markets in an absolute sense, create customers, and therefore wealth. They must be marketing-driven in a deep way: they "make people want things" rather than "make things people want." This means they create and satisfy new needs and establish new patterns of behavior.
This act of creation can only work if potential customers are in a state of anomie: there exist untapped regimes in their universe of behavior that are marked by undefined restless energy and undirected curiosity (sometimes experienced as philosophical yearning). This creates a certain level of anxiety, and a regime of under-developed behaviors (often  bucketed under "play" or "hobby" behaviors, characterized by amateurishness, which is another way of saying pre-economic).
These are non-specific proto-customers (again in the customers as "pattern of behavior" sense — behavioral stem cells if you will) who are in a state of yearning for structure. Until they find structure, they cannot pursue either happiness through the structures or solutions to problems with the structure. Philosophically, meaning — in the form of the structure of habit — precedes both happiness and problem-solving when it comes to products and customers.
Only children can endure extended periods of undirected, improvised play without experiencing anxiety. Adults — at least ones with adult responsibilities like making a living or providing for others — inevitably start seeking ways to structure their anomic behaviors, often by seeking out hobbies and pursuing interests with an amateur level of skill. In the workplace, this structure-seeking constitutes much of work culture beyond formal business processes. This "play at work" goes beyond things like watercooler/happy hour/party culture to things like"networking," vendors taking purchasing agents out to lunch, inside-information channels, elevator pitches, repositories of hacks known only to a particular group of engineers and so on.
We can now put these pieces together with the asshole at the top.
Authoritah as Structure Precipitating Irritant
Product-driven businesses create customers — novel and stable patterns of behavior — by selling structure into anomie. They do this by creating new products and services that structure and refine anomic behaviors into more complex behaviors with larger scopes.
An anomic situation is full of dissolved potential from which many kinds of structure could emerge. Anomie is the primordial soup from which new markets emerge. Some stimulus — an irritant — is needed is to precipitate some structure out of this potential.
The counter-intuitive thing about such precipitation is this: we need it precisely because there is no necessary trajectory the system must follow to exit its restless high-potential state, towards a high-realization state. There was no force of necessity that funneled the universe of goofing-off-at-work behaviors into Facebook and Twitter use. In another universe, the Internet might have invaded the workplace along a different tack.
This is why product-driven businesses tend to reverse yet another customer-driven business mantra: sell aspirin, not vitamins (i.e., sell to painful, immediate concerns that must necessarily be addressed, not to painless long-term concerns that perhaps don't need to be). That wisdom, which is practically a Golden Rule for customer-driven businesses, is precisely what product-driven businesses don't do.
A "vitamin" is a sufficient but not necessary stimulus (such as a sand grain in an oyster seeding a pearl or a dust particle in a supersaturated solution seeding a crystal) that precipitates some structure out of a potential field of anomic (structure-seeking) behaviors. This ultimately is the reason why an asshole-at-the-top is necessary, and is necessarily an asshole.
Given a situation with nothing dictating a particular behavior as a necessity, most people will choose in relatively indifferent ways, or experience anxiety at having to make a choice at all. But there are some to whom a particular sufficient path seems absolutely necessary. 
This is why product-driven is a more appropriate term than auteur-driven or authoritarian or genius-driven. The authoritah-figure feels compelled by a sense of absolute necessity that the world has to be a certain way. He or she needs auteur-like personality traits to act on this compulsion, but being susceptible to this sense of necessity is an independent trait. Without the auteur trait as an outlet, it can drive them insane.
In a way, unlike the self-consciously influential auteur, the authoritah-figure is as helpless as the ones the dominate: they are (or are convinced they are) instruments of "what technology wants" (sometimes called the technological imperative) rather than what they might themselves want as ordinary humans.
These are the personality types I profiled in my post, The Exercise of Authoritah (with Eric Cartman of South Park serving as the archetype). To quote myself:
Authoritah works its magic primarily by wearing down the collectee. It becomes so exhausting to penetrate the relentless barrage of bullshit, cajoling, threats, flattery, intimidation, pandering and bullying that you end up yielding. When this happens, you've been assimilated into a reality distortion field of the sort attributed to Steve Jobs and charismatic leaders of kool-aid cults who drive their followers to suicide.
This insistence that others play their way explains the distinction between an auteur and an authoritah-figure. The auteur only seeks to get his way within a limited scope, and seeks only to play by himself. As a result of the limited scope, auteurs are as likely to create fantasy universes as they are to make dents in the real one. As self-centered figures, they don't necessarily want others to play their way. Only to behave in ways (which may be non-playful) that support their play. The work of auteurs seems characteristic of them, but not necessary or inevitable (do any Dyson products seem inevitable or necessary in some cosmic sense? What about the Segway? Or the businesses that operate under Branson's Virgin brand?)
By contrast, the authoritah-figure not only wants to play, but wants others to play his way. And within the fullest possible scope for that kind of play within the real universe, rather than within a limited scope in a universe that might be pure fantasy. That's where the dent in the universe motivation of Steve Jobs comes from.
The Creation of Customers, Redux
So how are customers created out of the two ingredients (a potential field of anomic behaviors and an authoritah-figure serving as irritant?). The process that ensues should be unpredictable in the early stages (you don't know what kind of irritant will kick it off, and where within the potential field), but get more predictable as it evolves (the decidedly irregular shape of the particular sand grain has progressively diminishing influence on the shape of the much more regular pearl that forms around it).
I won't get deeply into this since I've written about this at length before.
Product-driven businesses precipitate structure and create customers by stealthily extending (see The Milo Criterion) and metaphorically overloading  existing behaviors(see Welcome to the Future Nauseous), hacking imitation tendencies, creating social proof, and channeling group dynamics (see Ubiquity Illusions and the Chicken-Egg Problem).
The early path dependency/initial-conditions dependency means product-driven businesses create customers in an absolute sense that cannot be gamed. You cannot get from "early evangelist customers" in pain trying to improvise their way around Blackberry problems, to the iPhone, via a codified process. There is an a priori synthetic element that is neither discoverable by outside-in processes, nor negotiable within a codified inside-out/outside-in dialectic once discovered.
Neither will any random irritant do (that's the reason simply being an asshole doesn't make you Steve Jobs), which makes design-formalism-driven processes fundamentally flawed: the processes have to grow around the specific character of the unique irritant that works. Because that character is central to being an instrument of the technological imperative (or if you prefer, technology doesn't just choose random assholes to get what it wants).
A final word on customer-creation: anomic behaviors are by definition under-developed, with plenty of room to grow. They are the opposite of highly refined and ingrained behaviors built around mature tools and technologies, with little room to grow.
Play is the prototypical behavior to build on, not refined skills or ingrained habits.
So a product-driven business must build on anomic behaviors that have found a certain amount of initial exploratory expression, have room to grow into a much richer space of structured behaviors, but lack the structure to grow and develop. The product becomes a trellis for the development and refinement of the new behaviors, giving birth to new needs and creating new customers (and producers).
Customer-Driven Businesses
Hopefully, clarifying the nature of a product-driven business has usefully muddied the apparently clear definition of a customer-driven one.
The apparently clear definition is this: a customer-driven business is one that uses a set of codified listening processes to figure out what people want, and then builds it.
Here's why the definition is only apparently clear. To "listen" to a customer, defined as a novel and stable pattern of behavior, is to engage in pattern recognition. But a pattern that is stable is by definition not novel except under two conditions: you created the stability, or it is merely novel to you. 
Product-driven businesses create the stability and therefore the novelty.
Customer-driven businesses discover novel-to-them patterns. Such stable but undetected patterns can only exist in two places: inside the closely guarded core of incumbent markets, where competitors are trying to obscure your understanding of patterns OR in the interstices and margins of existing markets where nobody previously thought to look, or looked but didn't care about what they saw.
If you can figure out who your competitor's customers are, in the sense of "stable patterns of behavior" you can potentially one-up them by serving them better. You do this by recognizing hidden patterns from incomplete information. This is attacking a core.
If you can look in an interstitial niche where nobody has paid serious attention before, you might find a foothold on the margins. You do this by recognizing neglected patterns. If you also possess an appropriate lever (some pattern of falling costs or new technological capabilities), you might be able to make the marginal niche a new core and force surrounding old cores to shrink. That's classical disruption.
Note that in neither case are you creating customers. You are stealing them or reprioritizing the importance of different segments. In the latter case, pattern-detection is necessary but not sufficient. Technological leverage to force the reordering of segments by new priorities is also necessary. You can't just force a neglected marginal niche to grow at the expense of a large core by detecting a pattern and staring hopefully at it (this necessary element of leverage seems to be missing in the Lean Startup model). At best, you'll be able to carve off a small chunk. To make that chunk grow, you need a source of leverage.
The big, macro-level question we've arrived at is the nature of the balance between the two regimes of business models.  Are we in a world where there's room for both (with or without a no-man's-land in between), or are we in a world where product-driven businesses represent vast and expanding opportunities while customer-driven ones represent limited and shrinking opportunities?
In other words, is the new-game assumption valid?
The New-Game Assumption
Here's a piece of delicious irony. The only person I've heard seriously and credibly arguing (I don't recall where) that everything hasn't changed is Jeff Bezos, who has perhaps done more to create a new game than just about anyone else, Steve Jobs included. To add to the irony, he is also the most credible contemporary champion of being "customer-driven."
In its (very low-profile) public posture, Amazon comes across as an extremely customer-driven company. There is that legendary empty chair standing in for the customer at Bezos' meetings (notice however that it is empty). There are his legendary forwarded customer emails with '?' in the subject line, guaranteed to drive his satraps into panic.
Unlike other new-economy businesses like Google or Facebook, Amazon looks like it is primarily a disruptor rather than a new-market creator. Its corporate identity is built around successful attacks on physical retailing, starting with books. New markets pioneered by Amazon, such as e-readers and cloud computing, seem like sideshows relative to the main act of all-out disruption attacks on traditional retail.
I believe this is purely a case of mistaken identity, gleefully encouraged by Amazon with its myth-making. Here's the thing: what determines whether new-market effects or disruption effects are the side-effect is not a function of relative size of those impacts, but where the True Auteur North (TAN) lies. And there are unmistakable signs that for Amazon, the TAN lies in new-market directions. Despite the massive scale of the disruptive impact on traditional sectors like retail, that is not the main act. The main act is still new-market customer-creating efforts like the Kindle, AWS and whatever else the company is working on. In a way, Amazon acts like it is just getting started on its real mission.
The second potential example of successful hybridization is Elon Musk. As with Amazon, his work seems to disrupt existing categories rather than create new ones (space launches, automobiles and the power grid). His products even look conventional, with much of the innovation happening at back-end infrastructure loci, and aimed typically at driving down costs radically or driving immature technologies to maturity. As an additional sign, his one true new-market idea, the Hyperloop, which would create an entire new category of transportation if it were built and proven workable, is one he doesn't seem to be interested in pursuing personally.
Here again, the reliable indicator is his firm and publicly stated belief in reasoning from first principles as a way to think about technological potential, over analogical thinking. As I noted in the last section, any process of "listening to customers" is ultimately some form of pattern recognition — the classic sort of analogical thinking.
Reasoning from first principles is the antithesis of pattern recognition. It is also a specialized variety of seeking True North. Unlike Steve Jobs, who seemed to find a sense of True North in arbitrary places (such as an insistence on pure geometric forms), Elon Musk seems to have a preference for a particular kind of True North: the kind derived from fundamental limits in physics. Musk's True Norths fit the formula, if there is no fundamental physics reason why something cannot be done, it can be done and we just have to think it through. 
It is an interesting intellectual orientation that is the opposite of the common one. Most of us don't believe it is possible to do something we haven't seen done unless somebody presents a concrete case for how it could be done. Musk seems to operate on the basis of non-constructive proofs: if there is no proof it cannot be done, it must be possible. This leads to looking at existing stable realities (including stable behviors or "customers") as being stable not because they are held in place by fundamental limits, but because nobody has thought to destablize them in interesting ways.
So Musk too, is product-driven, not customer-driven.
It's not conclusive, but I think we have a robust case that there is no middle ground and no way to hybridize customer-driven and product-driven thinking.
Which brings us to our final question: is product-orientation better at an absolute level, and poised for a winner-take-all victory?
Big-Bang or Cyclic Economy?
Yes and no.
I do think the evidence is in that it is absolutely better at this time in history, but it remains to be seen whether it will persist. 
The industrial economy is gradually seizing up in a gridlock of entrenched industry structures. Stealing customers from competitors and disrupting from internal margins (as opposed to disrupting from a position in a new market) is increasingly difficult and expensive. Margins are shrinking and revenues are either flatlining or trending downwards, creating inexorable pressure on business models and gradually squeezing out all the room to maneuver. Listening to customers and detecting patterns is getting harder and harder, even with tools borrowed from the new economy.
On the other side of no-man's land, the new economy just seems to keep growing, and things keep getting easier to do, rather than harder.
It is even clear from my brief 3-year history as a consultant selling vitamins to both sides: you have to work far harder, and under more severe constraints, to sell any kind of services (vitamin or aspirin) into the old economy. In the new economy, whatever the size of the client, decisions are made quickly and money flows quickly.
But the interesting question is whether product-driven businesses will continue to be absolutely better into the future. This is not a trivial extrapolation of the current condition, though a lot of people seem to think it is. To argue that product-driven businesses are absolutely better and will prevail for the foreseeable future, you have to argue for an endlessly expanding universe of anomic human behaviors, yearning for imposed structure. You have to argue that the opportunity there is much greater than in the universe of stable behaviors waiting to be disrupted or served better. That the new economy will subsume the old rather than be "adopted" by it.
There are two ways this could be true. The first is that we could be at the start of a period of unbridled growth in new market opportunities opened up by the Internet — an entire new space of anomic behaviors with different growth physics. No matter how fast we run to create new markets, the horizon will recede faster and there will always be bigger markets beyond. This is the boundless-frontier version of product-orientation, based on an assumption that there has been a secular change in the very nature of economic growth.
The other way this could be true is that we are still in business-as-usual conditions, but at an extreme of a long-term cycle that is beyond the reach of living memory. Carlota Perez' theory of 50-70 year cycles of installation and deployment of new technology eras is an example of this kind of argument. It's business as usual, but the last time anyone experienced such exceptional conditions favoring product-driven thinking was the 1930s.
Note that in this cyclic model, we have to be careful about separating corporate life-stage effects from corporate generational effects. Every business, as it ages from startup to mature business, seems to inevitably go through a polarity flip from more product-driven to more customer-driven, usually triggered by the departure of the founding asshole-at-the-top. This effect can largely be ignored: the DNA-level product or customer orientation of a business is a function of the state of the long-term cycle of which it is a part. Infant businesses that are born at the wrong time in a cycle face higher risk of infant mortality. Early generation companies of a technological era are more product-oriented. Later generations are more customer-oriented. At the end of a cycle, markets sustained by that cycle shrink to a fraction of their peak size.
In the boundless-frontier model, product-driven businesses may have gone in and out of fashion in the past, but are here to stay for good in the future. Because Internet. In the cyclic model, we'll be back in a dominantly customer-driven phase in another 30-50 years as this era matures. It is not yet clear to me which of the two is more likely, or  whether there is an element of both. In both cases, however, the space of anomic behaviors grows, racing against new demands on attention, due to increasing automation of things that used to absorb attention.
Of course, neither model addresses the question of sustainability and the evolution of the resource base under different growth or collapse scenarios, but it seems to me that that is an orthogonal axis. In (say) a collapse scenario triggered by global warming or some other resource shock, responses could still be "customer-driven" (UN committees commissioning global surveys and the World Bank offering cheap loans for solutions to committee-defined statements of problems) or "product-driven" (someone pulling an Elon Musk on a critical resource problem and rethinking limits from first principles). Collapse or gradual shrinkage scenarios with population declines need not also be regressions to earlier technological eras.
We'll leave that axis for another day. Let's wrap up by restating the answers to the opening questions. This time with some telegraphic justification.
Which kind of business should you build? Product-driven, because it is far harder to find money to build customer-driven ones today in the old economy than product-driven ones in the new economy.
Can you transform your business from one kind to the other? No, it's DNA. Product-driven businesses evolve their core processes around what technology wants, as channeled by the authoritah-figure at the top, and oriented towards the True Auteur North (TAN). Customer-driven businesses are built around pattern recognition processes devoted to stealing customers rather than creating them. The only path between them is a near-death experience.
Is one kind provably better than the other? Yes; product-driven. For now, and while it remains easier and cheaper to find anomic proto-markets to structure than to steal customers or disrupt existing markets.
How can you tell which kind is which? There's an indispensable asshole at the top for product-driven. These individuals are indispensable because they are the irreplaceable channels through which the force of "what technology wants" expresses itself. They are assholes to others because they feel controlled by forces larger than themselves and incapable of compromising the way nice people do. If the entire company seems to be aligned to the TAN of this individual, and the business looks like it exists to maximize the leverage available to him or her, it is a product-driven business.
Which kind suits your personality? If you're a winner, product-driven. Unfortunately, being customer-driven by temperament — being good at listening and pattern-recognition, and having high empathy — puts you on the wrong side of history in 2014. Being product-driven — wanting to make things, a preference for first principles, and a desire to explore uncharted territories — puts you on the right side of history.
Can you hybridize the two and get the best of both worlds? No. You must choose. The middle is a no-man's-land where any business model will eventually get torn apart by the attempt to conform to both inside-out and outside-in visions.
Should you listen to customers? No. If you're product-driven they don't exist yet, so you actually can't until you create them first. You can listen to ones that do exist, but chances are low that you can steal them from their businesses that created them or currently own them, or turn their frustration at being under-served and marginalized into a huge business.
Acknowledgement: This article represents the synthesis of a great many conversations with a great many people over the last three years, many of whom I cannot cite for various reasons, and I owe them a debt of gratitude. That does not mean, of course, that they agree with all or even most of what I've said.  
Random Announcement #1: There is a meetup of the recently formed London Ribbonfarm Readers meetup tomorrow (Friday the 25th) organized by Ollie Glass. Seems like they had a fun time last time, so if you're based in London, try to make it.

Random Announcement #2: I'll be speaking at ALM Chicago next Thursday (May 1). Come by and say hello if you're attending. 
---
Pinterest Announces Guided Search, Personalized Discovery Curated By Pinners | by Marketing Land | 25 April 2014, 12:38 AM
Pinterest's next move is search. CEO Ben Silbermann announced a new product, Guided Search, that he said is a major breakthrough for people exploring their interests online. "One question that we've been asking ourselves all year, 'How can we help you discover things that...

Please visit Marketing Land for the full article.
---
Photography By Steph Telesco | by Bored Panda | 25 April 2014, 12:37 AM
Steph Telesco is a fine art photographer based in Boston, MA. She received a BFA in photography from MassArt in 2012.
Source: fine-art.me
---
Wi-Fi Gateway – Waving or Drowning | by Udemy blog | 25 April 2014, 12:35 AM
Recently, there has been a shift in how people choose to connect to the Internet. Previously, when a PC or a laptop was the favored device for web browsing, the faster more robust Ethernet cable was preferred to the unpredictable Wi-Fi connection. However, with the proliferation of Internet-capable smartphone and tables, there has been a growing trend towards Wi-Fi enabled routers in the home. For early adopters a Wi-Fi internet gateway seemed a quick and easy solution. However, as more and more Wi-Fi routers are installed, radio channel interference and unsecured access points are a security problem.
Learn Wi-Fi hacking and security at Udemy.com
Internet Service Providers and Telecom Operators that supplied the consumer market were slow to react and upgrade their fixed ADSL modems or customer terminal equipment, resulting in a spree of DIY Wi-Fi Gateway installations. The problem being, of course, that the manufacturers go to great lengths to make their products simple to install and to work out of the box. However, the quickest, cleanest way to get a Wi-Fi router to work out of the box is to ship it with the minimum Wi-Fi security configured and this has become the start of most wireless security issues. Today, many Wi-Fi gateway routers have little or no security configured, and often the owners are aware of it, but they do not know how to secure them. It takes only a brief glance at the security options screen to make even the most paranoid user decide to leave current settings permanent.
So what are these seeming indecipherable security options?
Well, that is as clear as mud. The first default option is to disable security – no wonder it remains that way.
The other security options are
WEP
WPA/WPA2
WPA-PSK/ WPA-PSK2
WEP
Wired Equivalent Privacy is an encryption method for securing transmitted data. WEP uses the concept of passphrases, which means that there is no need to enter long strings of characters. Instead, a text pass phrase is used, similar to a long password, which WEP then transforms into an encryption key. With 128 bit encryption there are four keys required so there are four pass phrases, which must be configured identically on all devices that wish to connect to the access point.
WEP has three configuration options:
Off – if WEP is disabled, then there is no encryption and anyone can capture the data or connect to the access point and the Internet connection.
64bit (weak security) – Every device must be configured to support 64 bit WEP or they will not be able to connect. WEP is an old security protocol, which is easily broken with today's powerful computers
128 bit (slightly better security) – this is a bit better, and will take slightly longer to crack the encryption but comes with a higher overhead when transmitting the additional data. If you are concerned about performance, use the 64 bit version. If security is the goal then seriously consider using WPA.
WPA
Wi-Fi Protected Access (WPA)
WPA was developed in response to the weakness in WEP and so is an improvement on the encryption and authentication features of WEP. WPA uses either of two security technologies, Temporal Key Integrity Protocol (TKIP) and Advanced Encryption Standard (AES). There is also an enterprise version, which requires a Radius server – this is a small medium business (SMB) solution.
WPA-PSK
WPA-PSK is a light version that uses a pre-share key instead of a radius server. The encryption key can be anywhere between 8 and 64 ASCII characters. This is a secure robust compromise, which is certainly up to the demand of small office home office (SOHO) network security.
NAT (Network Address Translation)
Wi-Fi Gateways require a public IP address configured on its external Internet facing interface. The service provider out of their registered block of addresses will issue this public IP address. On the inside of the network, the host devices will be assigned by DHCP local private addresses that are meaningless out side of the private network. However, when a local device wants to access the internet then NAT lets it share its public address. By keeping all of the hosts in the private network on private IP addresses, it makes them inaccessible from the Internet. The host devices can still reach out to the network but no one can reach them directly, which is how is should be. If there is a web-server or another device that that needs to be directly reached from the internet then Port address translation is required on the firewall.
Want to secure your Wi-Fi? Take a class on wireless security at Udemy.com
Firewall
The Wi-Fi Gateway should have a firewall enabled that is blocking all incoming traffic from outside, though as discussed with private addressing, it is rather academic, and it should allow all outgoing traffic. This will be its default configuration. Again, should there be a web-server inside the firewall then TCP port 80 will need to be opened (inbound) to allow clients on the Internet to connect to its web services.
MAC Filtering
This is another way to stop unauthorized devices connecting to your network. Simply list the MAC (media access address) of all authorized devices and allow them to connect to the access point. Alternatively check the MAC addresses of connected devices and deny access to any device that cannot be identified. This in the business is called the scream test.
Radio Interference & Pollution
Radio Channels
One very common problem that does not involve security is radio interference. As was discussed earlier the number of Wi-Fi Gateway routers being installed is causing interference and poor performance. The point that needs to be understood here is that adjoining areas or overlapping areas on the same channel will not boost the signal; it will degrade it by half. Always try to avoid have the same frequency as a neighbouring network.
In the Wi-Fi router shown below, there are several choices or radio channel, and several modes of operation. This is the unlicensed radio band, which means it is unregulated and everyone has as much right as the next person to a channel. All that can be done is to experiment, and hope, the more Wi-Fi routers are installed the worse the situation will get.
Wi-Fi Radio Power Settings
Wi-Fi Gateways come with high power as default this again is because range is a big selling point. It is also a waste of time and energy, cuts back the radio power so that it does not spread out past home or garden. This article has discussed the basics of Wi-Fi Gateways if you would like to learn more about radio frequencies.
---
SQL WHERE – Filtering Database Result Sets | by Udemy blog | 25 April 2014, 12:29 AM
The SQL WHERE clause is one of the fundamentals of SQL and is taught early in any SQL training syllabus. The WHERE clause is a powerful and flexible tool that is used to refine and filter the results of not just a SELECT statement but also INSERT, UPDATE & DELETE. Learning the usage of the WHERE clause is the first step to writing efficient SQL queries.
Create effective, fast queries after taking a Udemy.com course
In a SELECT statement (the main SQL statement that retrieves data), there is a FROM clause, which tells SQL where to get data. The clause FROM is the first clause parsed by SQL when it processes the query. The FROM clause produces the result set for the SELECT statement. However, it may return more loosely qualified data than desired. If this is the case, then the SELECT statement needs to be more specific in what it is requesting. The mechanism to fine tune the result set produced by the preceding FROM clause is to apply a filter, and this is achieved using the WHERE clause.
The WHERE clause is simply a filter used to tighten the select criteria in order to return only the data that meets the strict requirements. An everyday example of applying a filter is when using a search engine. The less specific the search keywords the larger the result set. By making the search more specific and using filters, for example, on language or media type, the search narrows and returns a smaller more focused and relevant set of results. This is the same principle that is applied when a WHERE clause follows the FROM clause. Its purpose is to filter and refine the results returned.
In this simple scenario, the objective is to retrieve data for a specific vendor named Apple.
In the example above, the wildcard symbol * is used to designate all columns, so the SELECT is requesting all columns from the Vendors table.
That is a very inefficient select statement as it has returned everything in the table. Therefore, the select criteria needs to be more focused. This is why the WHERE clause is added — to filter the result set to contain only the rows with the vendor_name = 'Apple'
The WHERE clause is now applied, which sets a condition that will be used to refine and filter the result set. The SQL still parses and processes the FROM clause first and returns the full result set as before. However, SQL then processes the WHERE clause and applies the conditions to the result set. Each row is compared to the condition vendor_name = 'Apple' and tested if true. Only rows that return a true condition pass through the filter, and the rows that return false are filtered out. Therefore, the new refined SQL query contains only the row that matches the vendor_name "Apple", which was the original objective.
In this example, SQL tested each row to determine the match. What if the objective was to return all vendors except 'Apple'? Then, the test would need to be on the condition returning false. There are two approaches to take for this type of query using the WHERE clause:
Use the not condition: WHERE NOT vendor_name = 'Apple'
Use the not equal to: WHERE vendor_name < > 'Apple'
In the example above, a single condition was sufficient to focus the result set. However in practice the WHERE statement can be simple or complex depending on the requirements.
Using Where with AND
In the example above, the result returned will be the vendors that match true for being in Seoul and having a vendor ID of greater than 100
Using WHERE with OR
In this example, the criteria is for vendors that name the name Samsung or Apple
WHERE combining AND & OR
Here the WHERE is combining two conditions the AND condition and the OR condition. The result will return vendors that match true to being located in Seoul and having the vendor name HTC or vendors who have a ranking less than 10.
Learn to master SQL with a course at Udemy.com
Using Where with Multiple Conditions
You can also use these simple conditions or comparisons in the WHERE clause when building a statement:
Relational-operator condition
IN or BETWEEN . . . AND
IS NULL or IS NOT NULL
LIKE or MATCHES
You also can use a SELECT statement within the WHERE clause; this is called a sub-query.
In the sub-query example above, a SELECT statement is run inside the WHERE clause and compared with the IN condition. All vendors' columns (*) in the initial FROM result set are tested to check if their Vendor_id field are listed in the results from the sub-query, (the vendor_ids with a ranking greater than 10).
The following WHERE clause operators are valid in a sub-query:
IN or EXISTS
ALL, ANY, or SOME
The WHERE clause is a flexible and powerful clause for refining SELECT, UPDATE, INSERT, & DELETE statements for focus and efficiency.
Write fast, scalable SQL statements after taking a course at Udemy.com
---
IIS Log – Building a Baseline | by Udemy blog | 25 April 2014, 12:26 AM
The first step in anomaly detection is to determine what is normal. The goal is to detect abnormal web traffic hitting the web server – whether it's strange connection patterns or unexplained high traffic loads – there has to be an understanding and a common consensus of what is normal. This is where the network administrator can put the vast amounts of data in the IIS logs to work. By analyzing the IIS logs and creating a baseline, administrators will have benchmark figures for comparison when assessing a potential security event. For example, the IIS logs show 23456 Syncs at 4%. Is that a good figure?
Protect your IIS Server and take a cyber security class at Udemy.com
To answer the question, it is impossible to say without context and a baseline comparison, so the first step an administrator must take when applying security is to determine what normal behavior is by creating a baseline.
Fortunately, the sheer volume of data in the IIS log can provide the basis for creating a benchmark. In order to parse and analyze the log, the administrator requires tools that can mine the data and reduce it to summary totals. The tool used in this article is Microsoft's own product for parsing logs, Log Parser.
Log Parser uses universal query language to access text-base data from log files. An understanding of SQL is helpful but not required, as there are many sample scripts, which an administrator can tweak to fit his own environment. The scripts in this article are standard Log Parse scripts, which an administrator can use on any IIS log file.
The Log Parser syntax is
Logparser.exe file:sample.sql?logfile=\\servername\wwwlog\w3svc1\ex1401*.log
The command line above will analyze the log file ex1401*.log which is the address referenced log file for January 2014. This will provide initial data for the baseline however the larger the sample the more accurate the baseline. When creating a baseline for a web application, there are certain characteristics and criteria that are of interest at the web application layer. These are unique client IP, top client IP, user agent characteristics, IP to user agent characteristics and total number of requests. Therefore, the first parsing of the IIS log will be to extract that data by focusing on the number of hits per page.
The query to get the number of 'URI (Universal Request Identifier) Hits' is shown below, this is standard Log Parse script that the administrator can run as is without changing any parameters.
<URI HITS SCRIPT<
SELECT
     cs-uri-stem AS URI-Stem,
      cs-host AS HostName,
      COUNT(*) AS Hits
INTO DATAGRID
FROM %logfile%<
GROUP BY cs-uri-stem, cs-host
ORDER BY Hits DESC
This will return a list of web pages, hit count and client host name similar to this example
| | | | | | | | | |
| --- | --- | --- | --- | --- | --- | --- | --- | --- |
| | | | | | |   HostName |     URIStem |     Hits |
| | | | | | |   Udemy.com | /default.aspx |      1200 |
| | | | | | |   Udemy.com | /default.aspx |      3200 |
| | | | | | |   Udemy.com | /default.aspx |      2500 |
| | | | | | |   Udemy.com | /default.aspx |      2670 |
| | | | | | |   Udemy.com | /default.aspx |      2340 |
In order to understand the normal request patterns directed towards a site an administrator should consider the distribution of client to requests. The following query will extract that information.
CLIENT_IP to REQUSTS SCRIPT
SELECT
   c-ip AS ClientIP,
   cs-host AS HostName
    cs-uri-stem AS URIStem,
    sc-status AS Status,
    cs(User-Agent) AS UserAgent,
    count (*) as Requests
INTO DATAGRID
FROM %logfile%
GROUP BY c-ip, cs-uri-stem, cs-host, cs(User-Agent), sc-status
ORDER BY Requests DESC
This query selects or extracts the Client IP, Host Name, URI, Status, User Agent and outputs to the display grid.
Need to know SQL? Take a course at Udemy.com
An example of a typical result set from the query above would look something similar to this
| | | | | | |
| --- | --- | --- | --- | --- | --- |
| ClientIP |   HostName |     URIStem |     Status |    UserAgent |    Requests |
| 10.1.1.1 |   Udemy.com | /default.aspx |      200 |    Windows+XP… |    20289 |
| 10.1.1.2 |   Udemy.com | /default.aspx |      200 |    Windows+XP… |    20228 |
| 10.1.1.4 |   Udemy.com | /default.aspx |      200 |    Mozilla/4.0… |    20166 |
| 10.1.1.5 |   Udemy.com | /default.aspx |      200 |    Windows+XP… |    21384 |
| 10.1.1.6 |   Udemy.com | /default.aspx |      200 |    Mozilla/4.0… |    25069 |
The figures returned are useful in comparing what normal traffic looks like, and a significant deviation can indicate abnormal request patterns from individual clients. One way to get a birds-eye view of the ratio of unique IP / Total IP is to run this query
UNIQUE/TOTAL REQUEST SCRIPT
SELECT
   COUNT(DISTINCT c-ip) AS UniqueIPs,
    COUNT(ALL c-ip) AS TotalRequests
INTO DATAGRID
FROM %logfile%
What this script does is count only unique IPs, then it counts all IPs, which will provide a benchmark figure of unique client / total requests. A significant change in this pattern may indicate unusual request patterns from one or more clients. If the administrator does detect suspicious request patterns for one or a group of hosts then the client IP to Request script could be amended to include a reverse DNS look up to identify the domain from the IP address. This reverse DNS lookup is slow, so it is not advisable to run it against full logs.
By collecting and analyzing the IIS logs an administrator can build up a baseline and a good understanding what normal well behaved traffic looks like. However to get a picture of what are typical levels of poorly behaved requests the administrator must look to creating a baseline for the HTTP.sys error log. This is important because IIS will not show rejected requests, so if an attacker made 456 successful requests from IP 10.1.1.5 these would be in the IIS log. However if the attacker also made 209874 requests which were rejected then these would not be shown in the IIS log, but they would be recorded in the HTTP.sys error log. Similarly the URL Scan logs should be analyzed and be part of the baseline.
When building a baseline the administrator must collate over time a sufficient body of data to leverage the power of large numbers in leveling out discrepancies. The larger the sample, collected over many months, the more accurate the baseline will be. IIS logs provide a wealth of information by default (they can be configured to collect even more) and by utilizing Microsoft's Log Parser an administrator can build an accurate baseline of what is normal.
Get a better understanding for cyber security with a class at Udemy.com
---
"What I mean to say is that data comes from people. It's a mark that someone has left behind, or a..." | by Life and Code (Lisa Williams) | 25 April 2014, 12:24 AM
"What I mean to say is that data comes from people. It's a mark that someone has left behind, or a mark that someone has put their hands on to collect. And in our excitement to harden that data into visualizations we often forget that behind those numbers are human beings."

-

What If the Data Visualization Is Actually People? - Learning - Source: An OpenNews project (via greglinch)

Pro tip: Soylent green is people too.
---
Mayan Astronomy: The Scientific Achievements Of An Ancient Civilization | by Udemy blog | 25 April 2014, 12:21 AM
The Mayans were an ancient Mesoamerican civilization that flourished in a number of Central American countries such as Honduras, Guatemala, El Salvador and also extended into Southern Mexico in North America. They were one of the most important civilizations of the pre-Columbian period and had developed a highly evolved language that had an evolved phonetic written form. Their numerical symbols were also much evolved and even if they appear to be pictorial to the uninitiated, they were easy to understand and work with once you get the hang of the methodology. The decipherment of the numerical system used by the Mayans were later cracked, thanks to the efforts of one Constantine Rafinesque. Number systems in Roman e.g., were much more complicated and did not give off any meaning apparently to someone who is not exposed to the symbols, as there is no pictorial resemblance to the system of counting. In fact the Mayans knew about the usage of zero which was not in the west up until12th century CE.
The Dresden Codex
Mayan literary writings in the form of bark-paper books were all but destroyed during the Spanish conquests of the central Americas. Conquistadors such as Hernan Cortez not only destroyed much of the physical aspects of the civilizations in a meticulous fashion, but also the priceless knowledge that the Mayans gathered over thousands of years and recorded in their books. Diego de Landa, was another such figure who went about his job of converting the indigenous population into Christianity and destroying the native beliefs and culture. He is widely considered to be the single reason why there are so few of original Mayan texts in the world.
However four of the original books with details about many aspects of Mayan astronomy and other pursuits survived. One of those books was sent to the Spanish court as a gift by Cortez. This is the book that somehow popped up later in Dresden. Thus the name Dresden Codex. Ironically, Landa himself played an important role in the understanding of the Mayan culture and their religion as well. His book Relación De Las Cosas De Yucatán is considered by scholars today as the foremost expert commentary on ancient Mayan culture and their religion.
Mayan Astronomy
The Mayans were not only a great agrarian culture but they excelled in architecture (building some 60 or more cities which flourished during the ancient ages), language, mathematics and also astronomy. The Mayans believed that the Earth is at the center of all celestial bodies and that the Sun, the Moon and the stars moved around it. Their actions thus had a bearing on the life and times of the people and that if their movements could be predicted, so can be what the future holds. The Mayans were avid sky-watchers and dependent on the celestial bodies when it came to taking decision about different aspects of their lives, even war. The position of the Sun, the Moon and Venus were critical to the observance of festivities and special occasions.
By far the most important planet for the Mayans was Venus. They had devised accurate methods to track its movements and knew that one year in Venus is equal to 584 days. This is startling to comprehend as it is dead on accurate (the actual modern calculation is 583.92 days). Please note that this method of calculation is based on earth and not the sun.
Mayans were located on the Yucatán Peninsula which is closer to the Equator. This made it easier for them to accurately determine and predict the equinoxes. There is an interesting building at the site of the Chichen Itza ruins. It is known as El Caracol or the Snail because of a spiralling staircase inside the building. The shape of the building is nothing like one would see in any other Pre-Colombian Mayan city ruins. It was round and it is believed that the structure served the purpose of a modern-day observatory.
It is surprising to even imagine how the Mayans, who presumably did not even have any wheeled carts or animals that can pull one, managed to bring the stones to the site and then placed them into position so precisely. The absence of any wheeled carts is also a baffling anomaly of the advanced Mayan civilization as there are plenty of artefacts (toys etc.) that proves that they knew the concepts of a wheel.
Unlike modern observatories, however, the Mayans created holes on the walls of the building. Those holes would allow the ancient Mayans a way to observe a particular section of the night sky. Usually the path of Venus across the night sky was what they were observing. By their astute observations they knew the exact movements of Venus, the constellations and the Moon.
A great demonstration of the Mayan's level of understanding of astronomy and their meticulous use of that knowledge in architecture is the El Castillo or the temple of Kukulkan where a strange phenomenon happens during spring and autumn equinoxes. During the late afternoons the shadows cast by the sun on the Northwest Balustrade gives the impression of a snake crawling down the temple. Interestingly, the four sides have staircases that have exactly 91 steps each. That totals to 364. Add one more step which in the form of the top temple platform and you have 365. The same number of days in a year as the Gregorian calendar!
Mayan Believes About the Milky Way and the Constellations
The Mayans had great reverence for the cosmos and the Milky Way. Traditionally it was believed in the Mayan culture that the Milky Way was the "Tree of Life". The individual stars in that formed the unique life yielding forces. Just as the constellations of the present time, the Mayans had their own constellations which were slightly different than the current ones. They had constellations such as the Turtle, the Jaguar and a Bat. They even had a constellation that appeared like a sea monster! However, the importance of the stars was limited only to a study of the seasons and the predictions when they would come and go. This knowledge was beneficial in their agrarian society.
The Mayan Calendar
The Mayans were experts in astronomy and lived in the same period in history as the Classical Age in Greece (4th and 5th century BCE). The Mayan calendar formed an important part of the Mayan civilization and the royalty of the day used it as a source of great power. The Mayans used precise measurement techniques to date every architectural work that they undertook. They believed that life that they knew started at some mythical moment around 4000 years ago (which was later calculated as per the Gregorian calendar to be on the date August 13, 3114 BCE) and thus they could accurately time the number of days that have elapsed since then.
The Mayan calendar was a combination of cycles that measured time. The first cycle consisted of a total of 260 days. 13 numbers were used which came in a periodic order repeatedly. They together with 20 days names, which also repeated, created a system of measuring time. Another system had a total of 365 days, much like the Gregorian calendar of the western World. This system had a total of 19 Months, 18 of which had 20 days each and the last one had only 5 days. Together the 260 days and the 365 day cycles formed a much larger and more complex calendar system known as the Calendar Round. In this system one particular date would recycle only once in every 52 years making it one interval. This system was later found out to be too complicated in order to actually relate between two historical events. Thus to achieve this the Long Count Calendar was devised in 236 BCE.
Till recently the Mayan calendar generated a lot of interest among cult and doomsday followers. The ancient Mayan calendar which predicted celestial movements with extremely high accuracy mysteriously did not contain anything after December 21st 2012 which some scholars believed pointed at the end of days. However, that date has come and gone much to the disappointment of doomsday fanatics.
A Word About the Decipherment of the Mayan Code
The Mayan civilization and their literary system would be have been impossible to decipher if it had not been for the painstakingly detailed work by explorer and archaeologist Alfred Maudslay. Maudslay took full advantage of the modern invention of photography and was the first to make a detailed and accurate record of the writing style of the ancient Mayans.
Before him the drawn Mayan glyphs were sometimes inaccurately recorded. E.g., French artist Jean-Frédéric Waldeck who made an attempt to do so often added symbols which were not even Mayan! In some of the pictures that he copied and reproduced he used elephant signs which was very similar to Asian depictions and clearly incorrect. His depictions of the Mayan pyramids was also close to the pyramids of ancient Egypt. Percival Maudslay was the first who's extensive and painstaking work to photograph these icons of a lost civilization ensured that the glyphs were properly documented and then brought to scholars who had no other way to gain access to them. This ultimately led to the deciphering of these glyphs.
However, it was not until David Stuart, the brilliant young Mayanist and the youngest winner of the MacArthur Fellowship, deciphered much of the phonetic of the Glyphs, which stalwarts like J. Eric Thompson had strongly suggested could not be read.
---
Mind Map Examples: Thinking Visually | by Udemy blog | 25 April 2014, 12:21 AM
Mind maps are a cool and innovative way to approach new ideas.  If you feel that you work best with a visual component, or if you are the type of person who likes to plan for every eventuality before beginning something new, then a mind map might be a really helpful tool for you.  Essentially, what mind maps allow you to do is visually outline information or plans by drawing a diagram.
If you have ever written a simple "pro vs. con" list, then you have already made a basic mind map.  What you did there was begin with a central idea such as "Buying a House", or "Moving to Another City", and tried to think ahead to anticipate some of the benefits and risks.  Mind mapping does not necessarily need to be more complicated than that, but naturally, there are all types of diagrams you could use with varying degrees of specificity.  Let's take a look at some of the different mind map examples which might be helpful to you.
Try the Ultimate Mind Map course to get started today.
Mind Maps for Planning
Okay, so you have a goal in mind.  That's great!  Goal oriented thinking can be a very positive force in your life, and it is always good to keep self improvement at the forefront.  The problem is, how are you going to get there?  Sometimes the reason we fail to reach our goals has a lot to do with the fact that we simply did not plan correctly.  It's all well and good to have a goal of "Get that promotion at work", but what are you going to do to ensure that happens?
This is where a planning map would be helpful to keep you on track.  Write that goal nice and big in the center of your paper.  This is the ultimate destination, and everything you plan out should be leading back to this central point.  Now, begin to think about the things you will need to accomplish immediately prior to that goal, and put them close to the center of the paper.
Continuing with the example of getting a promotion at work, some things you may need to do immediately prior to that is "Complete Self Assessment", "Formally Request Promotion in Writing", and "Begin Training for New Position Proactively".  Those are all things that you may not be able to begin right away, but they are definitely still crucial steps to take. That is why they are written close to the goal.
In the meantime, begin planning out steps you can take sooner, if not right away.  Some ideas might be "Let Boss Know I am Interested in the Promotion", "Find Out Everything That is Required for the Job", and "Brush Up Any Necessary Skills".  These steps can be further towards the edges of your paper, because they are the furthest from the end result, but closest to your situation right now.  As you complete the outer objectives, continue moving inward until you reach your goal.
Problem Solving Mind Maps
Sometimes, the situation you are facing is blocked by some kind of obstacle. In these cases, it can be especially important to plan ahead as much as possible.  Your goal should be to anticipate as many potential issues as you can, and see if you can avoid them along the way.
The first step when using this style of mind map is to state the problem or question as you understand it.  For example, "Car Trouble" might be what you are facing right now.  Write that out on your paper, and draw arrows extending out from it asking the questions "Who?", "What?", "Where?", "Why?" and "How?"  As you follow these question paths, see how much information you can write about the situation, and if any of it can lead you towards a solution – in this case "Working Car"
In the case of car trouble, the "Who?" might be answered by things such as "Local mechanic", "Car dealership", and "Friend with automotive experience".  The "What?" might be "Flat tire", or "Transmission trouble".  The "Why?" might say something like "Past 100,000 miles", or "Leaky oil".
As you continue to gather information, look at all your options, and begin deciding which route might take you to the solution.  Is there an advantage to using a local mechanic?  Maybe he charges a bit more than your friend would, but he promises that you will have the car back in two days.  Your friend may take longer to finish the job, but he is willing to teach you how to fix it yourself next time.  The car dealership is the most expensive, but they will give you a free loaner car, etc.  These are all options to consider, and keeping a written record can help you make the best possible decision, and lead you to the solution.
Get a comprehensive study on creative problem solving here.
A Mind Map for Reference
Reference mind maps can be very helpful when you have a great deal of information to keep straight.  This type of map operates on the concept of separating aspects of the central ideas into categories, which can then be easily referenced later.  Rather than going through pages and pages of generally disorganized notes, a reference mind map allows you to parse out important information visually, so that you can find it when you need it.
Begin by writing out the central concept you are mapping out.  We will use the example of "Home Improvement" as our central idea.  Now, there may be many aspects of your home you want to improve, but as you list them out, you should begin to notice that they can easily fit into categories.  For instance "Fix leaky faucet" and "Defrost freezer" can both be placed together into a category titled "Kitchen".  Likewise "Plant roses" and "Pull weeds" can both be placed under a "Garden" heading.
Separating tasks, or aspects of a central concept into groups of similar ideas can streamline the process by which you work through it all.  You can see how, in this case, a reference mind map would be much more efficient than a disorganized "To Do" list.  This keeps all of your jobs grouped together, allowing you to approach them in a more logical way.
The "K.W.L." Mind Map
This is a nice, simple three-part mind map which I personally find very helpful when learning new things.  K.W.L. stands for "What I Know", "What I Want to Know", and "What I've Learned".
So, before approaching a new lesson, or learning experience, it might be wise to write out two columns on a sheet of paper.  The first is to fill up with the things you already know about the topic, and the second is to keep track of the things you want to know.  This is a great way to make sure that you get the things you want out of a learning experience.  If at the end of the lesson, you haven't gone through everything in your second column, that's when you ask questions.
The third column is left for the new things you learned, as well as the answers to the questions posed in the second column.  This is really a great way not only of not taking, but also of making sure you got everything you wanted to get out of your learning experience.  It's a quick, but effective way to make sure you are maximizing your lessons.
Mind maps are a great way to become a more organized person, and a better learner.  For more information on maximizing your learning ability, consider checking out "Learning to Learn" at Udemy.
---
Applying Eye Makeup for Hooded Eyes | by Udemy blog | 25 April 2014, 12:21 AM
If you have hooded eyes, you're probably aware of how your hidden lids can make your eyes look smaller, even when they're wide open. You've probably also seen how no matter how much eye shadow you happen to put on, it looks as though it disappears as soon as your eyes open. That's why eye makeup for hooded eyes has to be subtly different than makeup for other eye types. It needs to help make your eyes look wider, while not disappearing from view after all your hard work. Follow these tips and tricks to help make your hooded eyes pop.
The Shape of the Eye
If you're wondering if you have hooded eyes or if these eye-makeup-for-hooded-eye-tips will work for you, take a quick look in the mirror. Open up your eyes naturally and examine the lid area. If you can see your upper lid without lowering it, then you do not have hooded eyes. If your eyelid becomes hidden or trapped beneath the brow bone, giving you a sleepy or bedroom eye appearance, then your eyes are hooded.
If you've ever taken a course in makeup application, you've probably learned that hooded eyes can take on a number of different shapes. They can be round or almond and some may also be mono-lid. You may want to adapt your eye makeup and color techniques to accommodate your particular eye shape, once you master the tricks to open up your hooded appearance.
Things to Avoid
The first thing you need to consider when selecting eye makeup for hooded eyes is the various things you need to avoid. While some eye and lid shapes can handle just about anything, there are a few things that may make your eyes appear to be even more hooded and smaller than they actually are. Stay away from these colors and techniques to help ensure you make the most of your eyes.
All Over Dark Shadow
It's tempting to swipe on a solid color over your lids when you're in a hurry, but think twice before you do so with a dark shadow. A solid dark shadow over your hooded lids will make your eyes appear too small and close together. It's fine to use dark shadows if you're after a smokey eye, just make sure you use it in conjunction with lighter tones and highlights to make it work for you.
Over Highlighted Brow Bone
If you choose to highlight your brow bone, make sure that you do so sparingly. If you highlight it too much, it's going to emphasis the hooded appearance of your lids, and undo anything other makeup tricks you may be attempting.
All Over Highlight
Just like you shouldn't put dark shadow all over your lids, you should avoid doing the same with highlights. An all over highlight shade will do the same thing as over highlighting your brow; it will simply make your eyes appear to be even more hooded.
Eye Makeup for Hooded Eyes
For quick makeup application, you now know what to avoid. There are numerous things that you can do that will help open up your eyes, giving them a bigger, bolder appearance when it's time to go all out.
Accentuate the Brow Line
You want to really make some definition between your brows and your eyes. One of the ways to do this is to make them into two really defined, separate areas by accentuating the brow line. Use a little eyebrow pencil if your brows are light to help darken and define the area. Don't over pluck; you want your brows to have a little substance to them to help frame your eyes.
Bring Emphasis to Your Lashes
By emphasizing your lashes, you'll help to make your eyes appear to be bigger than they actually are. Mascara is a good start and great for every day, but for evenings out, you may want to consider investing in some false lashes as well. Apply them from the center to the outer edge of the eye. This will help give your eyes a rounder, more open appearance.
Shade Above the Natural Crease
It's a common makeup technique to shade just to your natural crease, or to put a little definition in the crease and highlight above it. And while these tricks work well for other eye and lid shapes, they aren't doing your hooded eyes any favors. Consider extending your shadow to just above your natural crease. This will allow some of the shadow to show when your eyes are open, which will help make them appear to be larger than they are.
Work the Outer Corner
By applying your darkest shade to the outsider corners of your eyes, both above and below your natural crease, you're creating the illusion of a rounder eye. Consider making a pseudo cat eye effect to help open up your eyes and add some definition.
Highlight Above
While you don't want to over highlight the brow line, a little bit of highlight just on the outside corner of your brow will help to emphasize what you're doing down below with the darker shadow. This will also create some separation between brow and lid, which will make your eyes open right up.
Shade Below
Don't be afraid to put a little color just below the outside corner of your eyes. While you don't want a heavy line beneath each eye, a subtle amount of color just at the outside corner will make your eyes look even wider.
Show Off Your Gorgeous Eyes
Having hooded eyes is not something you need to worry about or want to cover up. Hooded eyes can have a smoldering come to bed look that is hard to duplicate. They can also open right up with just the right makeup techniques. Once you've started experimenting with eye makeup for hooded eyes, you may want to consider taking a course in makeup application to learn even more tips and tricks. You may even want to consider a course in eye art that can help you create dramatic results no matter what your eye shape. Learn to work with your hooded eyes and embrace every glance.
---
Morning Motivation: Ideas for Starting Your Day on a Positive Note | by Udemy blog | 25 April 2014, 12:16 AM
You wake. You yawn. You open your eyes. You groan when you realize what awaits you for the day, and you wish you could go back to bed.
Sound familiar?
Morning motivation is not the easiest motivation to find. Some people hit snooze so often their palms hurt when they finally rise, while others run consistently late because they can't find the steam to get out of the sheets. Still others count on a huge mug – or pot – or several pots – of strong coffee to get them through the day. Take our motivation booster course, where students learn how to become – and stay – motivated, and then make it a point to add some morning motivation to your schedule.
With some morning motivation techniques you can get your day started off on the right foot without ever having to hit snooze. (Okay, you still might hit snooze from time to time, but you just might begin to look forward to waking up from your sleep!)
Ideas for Finding Your Morning Motivation
In this article we will take a look at a variety of ideas you can use to find your morning motivation. While one idea might appeal to you more than most, you might also find that combining several of these works the best. For instance, you might decide certain mornings are tackled the most appropriately through vigorous exercise, while other mornings respond best to a gentle waking of meditation or yoga.
The key to creating a morning motivation routine that works best for you is to listen to your body and mind. If you set a goal to get out of bed and exercise five days a week, but you are doing too much and your body is sore while your mind screams "I'm not doing that again!"  you might need to scale back a little and mix up your days. Listen to what your body and mind are telling you, and switch around your routine if you need to.
On to our morning motivation ideas . . .
Exercise. Many people swear by early morning exercising, and they are out before the dawn pounding the pavement in their running shoes. An early morning exercise routine does many things for your morning motivation. It gets your blood pumping, which is great for your health. It assists with weight loss or maintenance, which is important to some. It keeps you energized throughout the day without the need for shots of caffeine, and it gives you an excellent (and quiet) opportunity to work through those issues you wake with each morning.
To get started on morning exercise, you might walk, jog, cycle or join a gym and head to the weight room. Spend this time thinking about what it is you hope to accomplish for the day. Maybe you have a meeting at work in which a large decision must be made, and you want to think through the steps to making that decision. Perhaps you have a meeting with your child's teacher regarding behavior; use this exercise time to work through the questions you want to ask.
Exercising for morning motivation does not have to be strenuous, though, and it is best done by varying your routine. Your muscle groups need a rest between workouts, so if you run one day, consider hitting the yoga mat the next morning for an easy and relaxing morning motivation wake-up call. Become a student of our tai chi class and start your day with a stretching routine that will leave you feeling relaxed from the start.
Writing. Many people find comfort in writing, and it can be a great way to get motivated for the day as well. Make a cup of tea, water or coffee, find a special spot in your home (for instance, next to a window so you can watch the day begin!), and write.
Some people work best when they don't have a topic in mind. If you are one of them, you might find free writing works well in the AM hours. Write what comes to you, whether it's a poem, a story, a list of what you have to get done for the day or even a note to your children that you can send with them to school. Take our class on memoir writing and then work each morning on penning your own.
You might also find this a great time to begin a motivational journal. This could include one thing you would like to accomplish for the day. You might want to make someone who has been down smile. You might want to do something good for another person. You might want to take that next step in furthering your career. Think of one thing that day that you could do to make you feel happy, or to make someone else feel happy, and write that thing down. Then make a list of the things you could do to make that come true. This will motivate you to do something great for yourself or others that day. You can revisit your plan tomorrow to see if it came to fruition.
Pray/Read the Bible. Many people find that waking and reaching for the Bible is a great way to start the day. Reading scriptures, figuring out how they pertain to life and writing about how that particular scripture relates to your life is a great way to get morning motivation. Reading certain passages that have special meaning is another way to get started on the day. After reading the scripture, ask yourself how this reflects your own life. How can you use this lesson to make today better?
Meditation. Meditation is another great morning motivation practice, as it helps you start the day with a clear mind. The things that you wake up thinking that you have to do – appointments, meetings, calls –can all be lessened in intensity by sitting in silence for several minutes. Spend this time clearing your head of these thoughts and remembering that they will come when it is time. Sign up for our meditation practice on mindfulness and learn how to become mindful at the  to get started with this morning motivation routine.
Weekly Goals. One way to get motivated in the morning, and for the rest of the week, is to set a weekly goal. Start the goal on Monday morning. Think of one thing you would like to accomplish during the week. It might be that you want to spend $25 less on groceries. It might be that you want to make up with a friend with whom you fought. Think of something that will make a change in your life to keep this practice motivationally appealing to you.
Now, Tuesday through Friday work on how you will attain that goal. Each morning when you wake revisit what you wrote on Monday. Then add one thing you can do for the day to make that goal a reality by Friday. If you are trying to spend less at the store, your Tuesday goal might be to avoid stopping at the store altogether. Your Wednesday goal: Purchase only $X amount of food that day at the store and make sure it creates at least two meals. If you want to make up with a friend, Monday you might list the things you miss about that friend. Tuesday you might write about why the fight you had was so ridiculous.
On Friday, attain that goal. Check your receipts to see if you saved money. Call your friend and tell her the things that you thought of during the week. This morning motivational habit has a slew of benefits. It helps you create longer term goals, and it also helps you find motivation to get up and do something that will create positive change in your life.
---
The SQL INSTR Function and Finding Locations in a String | by Udemy blog | 25 April 2014, 12:04 AM
The SQL INSTR function allows you to find the starting location of a substring within a string. It is used by Oracle SQL and MySQL; many other SQL implementations have functions which are the exact or near equivalent.
It's worth you while to get acquainted with basic SQL functions such as INSTR, since SQL programming is a skill that's in high demand. To find out more about SQL, you might want to check out some of the online classes that help you master Master MySQL.
SQL INSTR: The Basics
INSTR searches for a substring within a string and returns its starting location in the string, using the syntax INSTR(string,substring). This means that if you tell INSTR to look for "berry" in "strawberry" it will return 6, because "berry" starts at position 6 in "strawberry":
INSTR('strawberry','berry')
In an actual SQL query, you might use it like this:
SELECT INSTR (Fruit, 'berry')
FROM Food
WHERE Fruit = 'strawberry';
Note that if INSTR does not find the substring, it returns the number 0 (zero).
Oracle SQL vs. MySQL
The basic two-argument version of INSTR is common to both Oracle SQL and MySQL, but in Oracle SQL, you can optionally use two other arguments — the starting position, and which occurrence of the string you're looking for, like this:
INSTR('she sells seashells','s',2,3)
This tells Oracle SQL to look for the third instance of "s" starting from position 2. It would skip the "s" in "she" (because it's in position 1), and return 11, the position of the first "s" in "seashells".
Note that regardless of the starting position (or, as described below, the direction of the search), the position returned by INSTR and the other string-index search functions described here is always based on the substring's position in the string itself, starting at the beginning of the string, and not its position in relation to the start or direction of the search.
Oracle: Refining the Search
What happens if you switch the last two arguments?
INSTR('she sells seashells','s',3,2)
Now it starts at position 3 (still skipping the first "s") and looks for the second instance of "s", returning 9, the position of the second "s" in "shells".
The Oracle SQL version of INSTR also allows you to count backward, by entering the position argument as a negative number:
INSTR('she sells seashells','s',-2,5)
This will tell Oracle SQL to start at the second character from the end of the string (the last "l" in "seashells") and search forward until it finds the 5th instance of "s" — in this case, the first letter of "she", which will return 1.
Using Position Arguments in MySQL
The MySQL version of INSTR won't take starting position and instance arguments, but you can partly get around this limit by using the LOCATE function instead of INSTR:
LOCATE('s','she sells seashells',3)
LOCATE (which, as you can see, reverses the order of the first two arguments, like this: substring,string) will take a starting position argument, although not an instance argument. You could, however, use LOCATE to find all instances of a substring by using a loop that successively sets the starting position to the last instance +1.
The SQL Server Equivalent
Microsoft SQL Server's Transact-SQL (or T-SQL) language does not include INSTR, but its CHARINDEX function works in basically the same way as LOCATE:
CHARINDEX('s','she sells seashells',3)
As this example shows, CHARINDEX takes the same kinds of arguments as LOCATE, and will return the same result. CHARINDEX, like LOCATE, does not take an instance argument, so a loop with incremented starting positions would be required to find all instances of the substring.
Extended INSTR Functions in Oracle SQL
Oracle SQL makes the most extensive use of INSTR. The optional position and instance arguments add significant functionality, of course, but Oracle SQL also includes some variations on INSTR based on the way that the string length is calculated. Strings and substrings themselves can be of the following types: CHAR, VARCHAR2, NCHAR, NVARCHAR2, CLOB, or NCLOB; if you use the basic INSTR function, the string length will be based on the system's default character set.
To count string length in double byte characters, use the INSTRB function:
INSTRB('strawberry','berry')
While INSTR returns 6 as the starting position of "berry", INSTRB will return 12, because it assumes that "strawberry" is in a double-byte character set, so it counts character positions in bytes (two per character), and returns the presumed starting byte of "berry".
The other three Oracle SQL variants on INSTR (INSTRC, INSTR2, and INSTR4) calculate length using Unicode characters. INSTRC assumes that the string is in Unicode complete characters, while INSTR2 assumes that it is UTC-2 (the now obsolete precursor to UTF-16), and INSTR4 assumes UTC-2 (UTF-32). Since INSTR itself assumes that the target string is in the system's default character set, you will generally not need to use these variants unless the string involved is in a character set other than the system default.
Getting Regular
Oracle SQL includes one other INSTR variant which you should know about, and which can be of considerable value, as long as you are familiar with regular expressions. The REGEXP_INSTR functions uses a regular expression rather than a substring, and includes some extended search options, allowing you to make greater use of the capabilities of regular expressions. (Note that while REGEXP_INSTR is available with 11g Release 1 and later versions of Oracle, it may not be available with earlier versions.)
The basic REGEXP_INSTR syntax looks like this:
REGEXP_INSTR(string,pattern,position,instance,return option,match parameter,subexpression)
Some of these should be familiar by now: the search string, starting position, and instance of the item that you're searching for. The pattern, however, is a regular expression, rather than just a substring. The regular expression can be up to 512 bytes in length, and REGEXP_INSTR's regular expressions are compliant with both the POSIX and Unicode standards. (If you don't know what regular expressions are, there are some good online resources — including classes — for finding out about them, and about UNIX/Linux-based programming and related software development issues.)
The other parameters tell the function whether to return the position of the search character or the following character, and allow you to set the matching behavior and a subexpression of the regular expression. Needless to say, REGEXP_INSTR can give a skilled Oracle programmer very precise control over a string search.
There is, of course, much more to find out about SQL programming, about Oracle SQL, and about programming in general; the online world includes some excellent resources for learning the ins and outs of Oracle, of SQL, and of the exciting (and growing) field of database programming.
---
April 24, 2014
How To Choose A Bug Out Bike, by B.B. | by Survival Blog | 24 April 2014, 11:21 PM
Many of us plan to use bicycles for transportation during TEOTWAWKI, or we'll use them as bug out vehicles in the event that roadways are snarled. The need to take the bike off-road will necessitate that you have mountain bikes. Not only are mountain bikes best suited for off-road travel, they have the ability to pull a light trailer. In addition, the rider sits a little more upright on a mountain bike than on a road bike. This gives the rider a wider range of vision to look for threats, as well as giving the ability to wear a backpack or rucksack.
What to Look For in a Bike
All bikes with the mountain bike moniker are not created equal. The bikes that are sold at the big box stores as mountain bikes are not built for off-road riding. They are fine for cruising around your neighborhood and possibly riding on smooth double-track (dirt roads made by off-road vehicle wheel tracks). These bikes will not hold up to the rigors of TEOTWAWKI. In my opinion, the brands to avoid include Next, Roadmaster, Ozona, or Pacific.
Mountain bikes come in two styles– hardtail and softtail. Hardtail bikes do not have any type of shock absorber or spring on the rear of the frame. The ride is rougher on this style of bike, but there are fewer things to break. A softtail has a rear suspension that makes riding over rough terrain a little less hard on the body parts, but this is one more thing that can break. Under most riding conditions, a hard tail is the better choice. Mountain bikes also come with or without front shock absorbers. Get one with the front shocks.
A low-end, true mountain bike from a bike shop will begin at about $500 and can quickly run into the thousands. The reason is that they are constructed to withstand trail riding under very difficult conditions. The rims are double-walled to withstand hitting rocks, roots, and holes on the trail without bending. Even double-walled rims can taco (yes, that means fold up like a taco), if the rider is over 200 pounds and tries a turn in deep sand. The frames on quality mountain bikes also have double and sometimes triple thickness of metal, where all of the joints are welded together and are double/triple welded for strength. This is called double-butting or triple-butting. The cheap mountain bikes have single-walled rims and are single-butted; they will break under off-road conditions.
The drive train or transmission is the heart of your bike and, thus, is the most expensive part. If you are going to spend extra money on the bike, spend it on the drive train. The chain rings (the front gears) on cheap bikes are stamped metal, and the teeth are prone to bending when you ride over a log or a rock. Quality chain rings are made of higher quality metal and are machined so that the chain shifts smoothly from one ring to another. The highest quality chain rings can even be shifted while climbing under a load without jamming or jumping off the ring. The second part of the transmission is the rear gears. Mountain bikes usually come with nine gears in a gear ratio suitable for climbing steep inclines.
Derailleurs are the things that shift the chain onto the different gears. They are activated via a shifter, located on the handlebars near the grips. There is a derailleur for the three front chain rings and one for the rear gears. The derailleurs on cheap bikes are made of weak metals (sometimes aluminum) or even plastic. The derailleurs on a quality bike are made to withstand trail conditions and hard riding. There are two major brands– Shimano and SRAM. The derailleurs come in varying levels of quality and associated expense. Shimano derailleurs, in order of lowest to highest quality, are Shimano SIS, Tourney, Altus, Acera, Alivio, Deore, SLX, XT, Zee, and XTR. The SIS, Tourney, and Altus are entry-level derailleurs, while the last three would be used by pro racers. Think of the SIS as a Jeep Liberty and the XTR as a Baja racer. Which one would you want to take across the Baja desert? Acera- through XT-level derailleurs would be good choices, based on my riding experience, for most off-road riding. They will provide the durability needed, while shifting reliably and smoothly. The SCRAM brand derailleurs begin at X3 for the lowest end with the X0, XX and XX1 at the top end. Both brands are excellent. A quality Shimano or SRAM chain completes the drive train. Once you know what to look for, good deals on used bikes can be found on e-bay or Craigslist. Just do not buy a used bike until you know what to look for.
How to Fit Yourself to the Bike
If you just go buy a bike off the rack, you may be disappointed if you don't get the right size to fit you. A bike that is too short will cause serious knee injuries. A bike that is too tall for you will stretch you too much and impede your balance. Mountain bike sizes are measured in inches. You measure the seat tube from the top of the crank to the top of the seat tube. I am 5'9" and I ride a 17" bike comfortably. Have the bike shop fit you to a bike. It makes all of the difference in the world when riding 20 miles or more to have a bike that fits you properly and is adjusted correctly. If the employees don't know how to fit you to a bike, then go to another bike shop. This one is run by amateurs.
Conditioning and Skills
Many preppers buy equipment and place it up on a shelf until it's needed for TEOTWAWKI. Don't make this mistake with your mountain bike. If you don't ride regularly, the first time that you ride may be a miserable experience. Your thighs will be burning after a few miles, and the part where your body meets the bike seat will be extremely tender. You must ride your bike regularly to build the conditioning you will need, especially if you plan to use bikes as your BOV. You can cover up to 100 miles a day on a mountain bike if you are properly conditioned. Most of us won't be able to make anywhere near that mileage. If you plan on pulling a trailer, you need to practice pulling it loaded to develop the conditioning needed as well as the balance.
In addition to general conditioning, riding off-road requires some skills. Negotiating trails requires that you develop a sense of balance to keep from getting bucked off. Going up and down hills also requires a specific set of skills. Going up a steep hill may require that you stand up on the pedals to get maximum power, yet you have to keep most of your weight over the rear wheel to maintain traction. Riding down a steep hill requires that you slide off the seat and hover your weight further back on the bike to keep from going over the handle bars. The proper use of the front and rear brakes is also an acquired skill when riding downhill. During the bug out is not the time to be learning how to ride your mountain bike. Most mountain biking clubs are great at helping beginners learn the basic skills. Check to see if there is one in your area.
Common Tools You Will Need
A Chain Tool. Chains stretch through use, and links must sometimes be removed to maintain the proper length. If your chain is too long, it can jump off the gears or cause the derailleurs not to shift properly. Chains also break and can be reconnected by removing the broken link and rejoining the chain. You absolutely must have a chain breaking tool to remove and re-insert the link pins. I've watched many a mountain biker walking his bike to the trailhead because he didn't carry this small tool.
Tire Repair Tools. The basic list of tire repair tools you need include:

two tire levers
an air pump or CO2 dispenser, and
a spare inner tube (or more) or a patch kit.

It is much faster to just replace the tube and patch the damaged tube later when you are secure and have more time. Fixing a flat tire is a skill that you should practice ahead of time. I know a guy that can change the tube in a tire and be back on the trail in less than a minute, but it takes me more than five minutes on a good day. When the SHTF, you don't want to be trying to figure out how to fix your flat. I suggest having a supply of tubes with you. Off road, you will encounter thorns, broken glass, old barbed wire, and many other tire hazards. If you have the money, you can buy tires lined with Kevlar that are not puncture proof but are very puncture resistant. You can also get tubes filled with green slime that seals small punctures and will keep you rolling until you can get to safety. Buy lots of spare tubes and a few spare tires while they are available. Also, buy lots of tube patches.

Hex wrenches. Most things that need tightening on a mountain bike require hex wrenches. Three sizes of hex wrenches will take care of most things that work their way loose. Spoke wrenches are used to tighten loose spokes. Spokes must be kept at the proper tightness to prevent the rim from going out of round. You may also want to carry a few spare spokes. Broken spokes are easy to replace, but they require the spoke wrench to tighten them to the proper tightness. A multi-tool will take care of most other needs.
A few miscellaneous items and instruction book. The other things that I carry with me are zip ties, electrical tape, and small pieces of wire. The final thing you need to learn is how to make minor repairs to your bike and keep everything in adjustment. Derailleurs require minor adjustments to keep them shifting properly. Brake pads wear and must be adjusted. Chains either stretch or break and must be adjusted or repaired. Zinn & the Art of Mountain Bike Maintenance by Leonard Zinn is the standard reference book for maintaining your mountain bike.
Mountain biking is a great sport. It provides you with a little adrenaline rush, while keeping you at a high level of fitness. In addition, I've met some great people in the sport. Yet, the critical thing is to buy a quality bike and learn how to ride it.
---
Letter Re: First Aid Kits | by Survival Blog | 24 April 2014, 11:21 PM
HJL,
On the subject of first aid kits, a great item to have in the kit is an emergency manual, such as "Mosby's Outdoor Emergency First Aid Manual." The book is spiral bound and indexed to common injuries. You need to update the CPR instructions– rescue breaths are out; only chest compressions are in. To get the proper number of compressions, try humming "Another one bites the dust" by Queen or "Staying Alive" by the Beegees. EMTs and nurses carry pocket manuals all the time. In a stress-filled situation you don't want to rely on an adrenaline soaked brain to remember details. – B.C.
Hugh Replies: I know we all (EMTs) carry those manuals, but that is really a legal requirement because of some lawsuit years back. (Or perhaps fear of a lawsuit.) Reading a manual to remember how many ccs of 1:1000 Epi to inject a person who is in a anaphylactic shock is not really a prudent thing to do when they need it. I realize that the human brain just doesn't work very efficiently at 0300, when awoken from a deep sleep but that is why you train. A manual looks good, but if you can't remember how to perform something in an emergency, you probably won't remember how to look it up either. We carry those in our pockets to have something to read when sitting on standby. If you use the manual to refresh your training every once in a while, you can get some decent use out of them, but if you are depending on the manual to know how to perform first-aid or use a piece of equipment in an emergency, you are really wasting your space. If you have a manual, be sure to study it!
---
Economics and Investing: | by Survival Blog | 24 April 2014, 11:19 PM
U.S. Exports A Record Amount Of Gold To Hong Kong In January – S.T.
o o o
This will have an impact on all sovereign debts. A person can read between the lines and see why the U.S. would have an interest in backing Argentina. Argentina Asks Supreme Court to Protect It From 'Vulture' Hedge Fund – E.B.
o o o
Items from The Economatrix:
How Washington Spends Your Taxes
Number Of Middle Age Californians Living With Their Parents Soars
Collapse Of Western Ponzi Scheme To Send Gold Skyrocketing
Billionaire Warns: Yellen Collapse 'Will Be Unlike Any Other'
---
Hugh's Quote of the Day: | by Survival Blog | 24 April 2014, 11:18 PM
"If angels were to govern men, neither external nor internal controls on government would be necessary. In framing a government that is to be administered by men over men, the great difficulty lies in this: you must first enable the government to control the governed; and in the next place oblige it to control itself. " – James Madison
---
Odds 'n Sods: | by Survival Blog | 24 April 2014, 11:18 PM
More on the ridiculous militarization of civilian police: Obama's Civilian Police Army Now Includes Officers in Military-Style Grass Camouflage (Video) – B.B.
o o o
UF student, officer's daughter calls out Alachua County Sheriff's Office . That thin blue line again. – D.E.
o o o
Finally! Atlas Shrugged: Who Is John Galt? To Be Released Sept. 12
o o o
Apparently working at a Subway in Chicago is synonymous with working at an all-night quick-mart. Bulletproof Subways A Sign Of Violent Times?. – P.S.
o o o
How Drugs Used to Cure Are Actually Harming You.
---
Checking in | by Charlie Stross | 24 April 2014, 11:16 PM
I've been quiet for the past few days because I've been at Satellite IV, the 65th British Eastercon, held this year in Glasgow.
In other news: the 2014 Hugo award shortlist has been announced (along with the 1939 retrospective Hugo award shortlist—these are held for years in which no Hugo awards were awarded at the time). Equoid is on the shortlist for best novella, and Neptune's Brood is on the shortlist for best novel.
Less happily, there's considerable controversy over some items on this year's shortlists. I don't want to speak about this until after the awards (not because I'm forbidden from doing so but because, as a shortlisted author myself, it would be a dick move). All I can say for now is that my personal reactions to some of the categories was, "who ordered that?" So here are three sensible opinion pieces on the subject from people who are less constrained than I:
* John Scalzi's thoughts on the 2014 Hugo nominations
* Abigail Nussbaum's view of the shortlist
* Brandon Sanderson's opinions about the shortlists
And now I'm going to shut up about it, except to note that discussion of the shortlists in the comments on this piece is strongly discouraged and may result in the ban hammer getting an outing—and to offer my congratulations to all the first-timers on the shortlists, who must be thrilled to see their names there.
---
Photography By Anjan Ghosh | by Bored Panda | 24 April 2014, 11:04 PM
Beautiful shoots by Anjan Ghosh, talented photographer based in India, West Bengali who shoot portait and street photography.
Source: photohab.com
---
What Would Happen If Google Really Did Kill Google+? | by Marketing Land | 24 April 2014, 10:47 PM
Rumors are that Google might be planning to kill Google+ or at least put it into a Walking Dead-like "zombie" mode, as TechCrunch characterizes it — and something Google denies. There are some good reasons for Google to do this, and potentially, it could allow Google to better...

Please visit Marketing Land for the full article.
---
Spike Chair | by Bored Panda | 24 April 2014, 09:42 PM
Alexander Lervik, the product designer behind the Lumiere Au Chocolate, has made another conceptual work of art, the Spike Chair. Inspired by traveling in the Philippines during the wet season, the Spike Chair's seat mimics the slant of rainfall with its multitude of turned ash rods. The geometric rods secure into the steel base, which, painted matte white, complements the natural wooden components stylistically as well as structurally.
Source: blog.gessato.com
---
A Fish. | by feeling listless | 24 April 2014, 10:15 PM


Art TARDIS caretaker manager Peter Capaldi (keeping the console warm until Romola takes over), wearing something akin to the Doctor's new costume, introduces the surrealists on behalf of the Tate. Watch for the explanation of what surrealism is. Doesn't that sound something like this?
---
Marketing Day: MSFT Earnings, Gundotra Leaves Google & Facebook's New "Newswire" | by Marketing Land | 24 April 2014, 08:58 PM
Here's our daily recap of what happened in online marketing today, as reported on Marketing Land and other places across the web. From Marketing Land: Microsoft Revenue $20.4 Billion For Q3 2014 Beats Estimates; Search Advertising Up 38 Percent In the first earnings report since Satya Nadella...

Please visit Marketing Land for the full article.
---
Arcangel Grabs Warhol. | by feeling listless | 24 April 2014, 09:46 PM
Art Cory Arcangel, whose work was major hit at the Liverpool Biennial last decade has helped to recover long lost art work created by Andy Warhol on the Commodore Amiga:

"The idea to salvage those works occurred to Brooklyn, N.Y.–based artist and Warhol devotee Cory Arcangel after watching a YouTube clip in which a young Warhol is seen promoting the release of Commodore International's Amiga 1000 computer. In the video, the artist's platinum locks graze his neon pink-rimmed eyeglasses while his hand expertly guides the mouse over a nondescript pad. Within minutes, Debbie Harry's face appears on the screen."
Does anyone remember a BBC early evening programme from the eighties in which artists used Quantel paintbox to create work? For a quick reminder, here's Tom narrating a commercial for the thing in the 90s:



Tom's in amazingly good mood on this isn't he? Doesn't sound like a fucking disc jockey at all or any other kind of shit. This is definitely more like magic or dreams. Sorry, I strayed off the point a bit.
---
"Cambodian Son" tells of imprisoned, exiled immigrant | by PW Style | 24 April 2014, 08:30 PM

Kosal Khiev's story is both devastatingly sad and a triumph of the spoken word. Director Masahiro Sugano met him in Cambodia and the story he tells with his stark documentary, "Cambodian Son," is almost too bizarre to believe. Honestly, the best way to clearly communicate the heft of Khiev's first 30 years is to show you, from his site, a snippet of his bio:
"Born in a Thai refugee camp, Kosal's family fled to the U.S in 1981. Kosal's family left the aftermath of the Khmer Rouge war for the promise of peace and prosperity in America. Instead of the American dream, Kosal's family lived in grim public housing with scarce social services. Kosal admits to making poor choices as a teenager that led him into more violence, poverty, and eventually prison. At the age of 16, Kosal was arrested in a gang fight and charged with attempted murder. Kosal was tried as an adult and sentenced to 16 years in a state penitentiary. While serving 14 years in prison he discovered spoken word poetry from a former Vietnam War veteran. Spoken word became his creative channel to tell his own story and transform his anger, regrets, and experiences into a poetic art form. Upon release in 2011, the U.S. government deported him to Cambodia, a country he had never been."
That's right. An immigrant who got charged and imprisoned in America, and then deported to Cambodia. He lives in exile and Sugano started to capture the messages and themes of the poet, turning it into an award-winning documentary. Best Documentary at the 2014 Center For Asian American Film Festival, to be exact, a film that details Khiev's journey from Phnom Penh to representing Cambodia at the 2012 Cultural Olympiad. Even better, Sugano will be on-hand to talk to the audience and questions about his process and subject.
It's a story that has a dizzying amount of confluent and binary narratives: immigration and deportation, citizenship and powerlessness, crime and incarceration, native identity and learned nationalism, artistry and censorship.
It's pretty cool.
What's also pretty cool is that the 1Love Movement, which started here in Philadelphia, teamed up with Studio Revolt to bring this film all over the country. The Cambodian Association of Greater Philadelphia (CAGP) and Boat People SOS-Delaware Valley (BPSOS) are part of the Southeast Asian Freedom Network (SEAFN) and all five entities are bringing Sugano's film to communities that both know Khiev's story (or stories like his) well, and to those who have no idea how powerful the Khmer Rouge's legacy has been (and continues to be).
It screens at 7 p.m. on Saturday, 4/26, at the Boa De Temple (13th St. and Washington Ave.). It's free – here's the Facebook event page.
Click here to view the embedded video.
---
Microsoft Revenue $20.4 Billion For Q3 2014 Beats Estimates; Search Advertising Up 38 Percent | by Marketing Land | 24 April 2014, 08:29 PM
In the first earnings report since Satya Nadella took the helm as CEO, Microsoft today announced revenue of $20.4 billion for third fiscal quarter of 2014, beating analysts' estimate of $20.38 billion. Earnings per share came in at $0.68 per share, also beating estimates, which had pegged per...

Please visit Marketing Land for the full article.
---
Study: Retail Website Page Load Times Are 47% Slower Than 2 Years Ago | by Marketing Land | 24 April 2014, 08:22 PM
According to a new report from Radware, the time it takes for a retail website to load is getting worse, with load times now 47 percent slower than in 2012. Analyzing the top 500 retail websites, Radware's Ecommerce Page Speed and Web Performance State of the Union report found the median...

Please visit Marketing Land for the full article.
---
Generation Z | by Charlie Stross | 24 April 2014, 07:56 PM
I've been spending a little time lately asking myself questions about the near future. And in particular—this is especially relevant if you're planning on writing a near-future SF novel set maybe 15-30 years hence—what it's going to be like as an experience for, well, not for my generation (I'll be 65-80 if I live that long: of declining relevance) but for the next generation on. And I suspect it'll be pretty shitty.
I was born in late 1964, the youngest child of older-than-average parents who married late: my cousins are (or were) part of the baby boom generation, but culturally I'm an early type specimen of Generation X.
My generation (in the UK) benefited from free university education, as long as we got in before 1992. From 1992 onwards, the student grant (subsistence payments for living, roughly comparable to being on the dole) were phased out, replaced completely by repayable loans by 1996. Then tuition fees were brought in, replacing the previously-free education framework as the universities were de facto privatised and turned into profit-making diploma mills. No sheepskin means no job if you don't have an employment track record, so Generations Y and subsequent were condemned to go heavily into debt to acquire the magic credentials without which an HR department won't look at them. Today's students expect to graduate with a burden of over £40,000 in loans on their back.
When I came out of university and post-graduate training in the late 80s, a housing bubble was inflating rapidly. I bought my first home, a one bedroom apartment in a modern development, with parking and a box room and an airy living room, for a little under £28,000. It seemed like a lot of money at the time: an elder sibling, 8 years before me, had bought their first home (a 2 bedroom house in Nottingham) for around £12,000. Housing in the 1970s was unimaginably cheap by today's standards. Just over 15 months later after I bought my flat I sold it for £40,000 and used the profits to put myself back into university, having decided that my original career choice was rather unfortunate. Someone born just a decade after me wouldn't have had that option. By the late 90s the bubble was reinflating: a decade on from my purchase, apartments like that one were changing hands for on the order of £100,000, well above the creditworthiness of a new graduate in their first job with a 100% mortgage, even if they weren't burdened by a pre-existing education loan larger than the cost of my first mortgage.
Since 2008, the UK economy has stagnated drastically. It's still producing jobs—this hasn't been called the "unemployment-free recession" for nothing—but they're mostly low-paid jobs at the bottom of the pile. We can still manufacture stuff, it seems, but manufacturing no longer provides mass employment. And service jobs are rapidly being automated, as witness the spread of self-service checkouts and ATMs and lights-out warehouses. (You know the pack drill: I'm not going to repeat the reasons for this here.) The important news is that wage growth is finally overtaking inflation for the first time in 5 years, after a period of net decline in personal income (unless you're in the 1% at the top of the 1%, of course).
I'm not even going to anatomize the new housing bubble: it's just plain depressing to contemplate.
So: low or stagnant income, the services my generation depended on and took for granted will no longer exist or be private monopolies, you either take on a crushing debt burden or consign yourself to unskilled labour for life, the cost of housing is an unsuperable barrier. To that you can add childcare costs: it's estimated that the cost of day care for one infant is around 70-80% of the average female wage. One ray of hope for Generation Y is rising life expectancy—but by the same token the retirement age is rising, because there's no way that working for 40 years can cover the costs of education and housing debt and a pension or annuity that will support you for another 25-30 years. Generation Y will probably work until they become too infirm, some time in their late 70s to early 80s, then experience the final 3-5 year period of decline in poor health and poverty if this goes on (because of course we're talking about the state of the nation between 2060 and 2080).
If you follow this blog you already know my views on how we have created a security panopticon surveillance state the like of which would have given the East German Stasi wet dreams. Generation Y have come of age in this state; to the Millennial generation, East Germany probably looks like a near-utopia. (You have a 90% chance of your phone conversations not being bugged, and the state will pay for your education, housing, and healthcare! What's not to like?)
There has been a boom market in dystopian young adult fiction over the past decade. There is a reason for this. Play and recreation is an important training mechanism in young mammals by which they practice or rehearse activities that will fit them for later adult life experiences. (It's also fun, but bear with me while I discuss the more ploddingly puritan angle for a moment.) Could it be that the popularity of YA dystopias reflects the fact that our youngest generation of readers expect to live out their lives in dystopia? (The alternative explanations hold that (a) high school in the age of helicopter parenting, fingerprint readers in the library, and CCTV in the corridors is an authoritarian dystopia anyway, and YA dys-fic helps kids understand their environment; and (b) that worse, their parents (who influence their reading) think this.)
On a global scale, things are improving. The absolute number of people living in poverty has remained static or actually declined over two decades during which our population rose dramatically. Wars affect fewer people than ever before. Huge swathes of the developing world are actually developing, and are now within sight of catching up with our declining developed world standard of living. But that's scant consolation to those of us who are trapped in the middle. And the way things are looking now, I expect the 30 year old Brits of 2030, people whose grandparents were buying houses and starting families on a single breadwinner's wages in the 1960s, will be envying the living standards of the average Malaysian citizen.
This decline has not of course gone unnoticed by the elite. There's a reason for the increasing militarization of police and security organizations in the United States and the UK: widespread civil disorder escalating to revolution along the lines of the Arab Spring is no longer unimaginable by 2030 if current trends continue. The oligarchs can hold the lid down by force for quite a considerable time, but the longer this continues the worse the eventual explosion will be, as witness the upheavals in Egypt or Ukraine.
So there's the problem in a nutshell. What should we be doing about it? And what is it feasible for us to do? (For example: I'd love to see a UK government deflate the housing market by around 80% and renationalize a bunch of infrastructure that should never have been sold off in the first place, but I recognize that it would be political suicide for any party that tried it).
---
Very good sentences | by Marginal Revolution (Tyler Cowen) | 24 April 2014, 07:51 PM
President Barack Obama will spend the next few days on an awkward mission to Asia. Essentially, he is going to try to tell the Koreans, Japanese, Filipinos and Malaysians that their lives and welfare are more precious to America than those of the Afghans, Ukrainians and Syrians to whose rescue America has recently declined to come. That may not be the truth.
That is from Clyde Prestowitz at the FT.
---
Tonight's Franklin Institute Awards continue a legacy of science, innovation | by PW Style | 24 April 2014, 07:25 PM
It's safe to say that Benjamin Franklin is Philadelphia's most renowned adopted son. While born in Boston, good ol' BF has done more for this city than he's given crdit. Sure, the discovery of electricity and the invention of bifocals were important in their own right. But it is the driving force of curiosity that Franklin was known for—and oh, how his legacy continues today.
From its inception as an actual institute—designed to inspire and educate future scientists, artisans and mechanics on their roads to discovery—to its shift to one of the premiere science museums in the country, the Franklin Institute is more than just a stop on the Parkway. Many famous scientists have demonstrated groundbreaking new technology at the Franklin Institute. Nikola Tesla, for example, established the principle of wireless telegraphy there in 1893. Later, in spite of the Great Depression, Philo Taylor Farnsworth gave the world's first public demonstration of an all-electronic television system. A veritable incubator for scientific ingenuity, the Institute also gives credit where credit is due.
Founded in 1824, along with the Institute itself, The Franklin Institute's Awards Program has long been recognized as the oldest, most comprehensive science and technology honor bestowed in the country and around the world. In 1874, the all-volunteer Franklin Institute Committee on Science and the Arts began selecting Franklin Institute Award recipients. The Committee continues its work to this day, recognizing the fields of chemistry, computer and cognitive sciences, earth and environmental science, engineering, life science and physics through the Benjamin Franklin Medals. Among the oldest and most prestigious science awards in the world, the winners are recognized for their formidable and ground-breaking contributions to science with a week-long event dedicated to their achievements and culminating in an elegant black-tie dinner and award ceremony. Past recipients include the impressive likes of Thomas Edison, Marie and Pierre Curie, Albert Einstein, Jane Goodall, Orville Wright, Stephen Hawking, Jacques Cousteau and Bill Gates. Tonight, a new slate of geniuses will be awarded, and they do its namesake proud.
To put a bow on this gift of knowledge, the day after the award ceremony marks the beginning of the Philadelphia Science Festival, tacking another week onto this celebration of science, technology, innovation and discovery. With Cosmos: A Spacetime Odyssey still on the air, this trend of celebrating advancements and excellence in science promises to be more than just a passing fad.
Here's a list of the 2014 Franklin Institute Awards Laureates:
2014 BOWER AWARD AND PRIZE FOR ACHIEVEMENT IN SCIENCE: Edmund M. Clarke, Ph.D., Carnegie Mellon University, Pittsburgh, Pennsylvania.
2014 BOWER AWARD FOR BUSINESS LEADERSHIP: William W. George, Harvard Business School, Boston, MA.
2014 BENJAMIN FRANKLIN MEDAL IN CHEMISTRY: Christopher T. Walsh, Ph.D., Harvard Medical School, Boston, MA.
2014 BENJAMIN FRANKLIN MEDAL IN ELECTRICAL ENGINEERING: Shunichi Iwasaki, Ph.D.,
Tohoku Institute of Technology, Sendai, Japan.
2014 BENJAMIN FRANKLIN MEDAL IN ELECTRICAL ENGINEERING: Mark Kryder, Ph.D., Carnegie Mellon University, Pittsburgh, PA.
2014 BENJAMIN FRANKLIN MEDAL IN EARTH AND ENVIRONMENTAL SCIENCE: Lisa Tauxe, Ph.D., Scripps Institution of Oceanography, University of California, San Diego La Jolla, CA.
2014 BENJAMIN FRANKLIN MEDAL IN LIFE SCIENCE: Joachim Frank, Ph.D., Columbia University, New York, NY.
2014 BENJAMIN FRANKLIN MEDAL IN MECHANICAL ENGINEERING: Ali H. Nayfeh, Ph.D., Virginia Polytechnic Institute and State University, Blacksburg, VA.
2014 BENJAMIN FRANKLIN MEDAL IN PHYSICS: Daniel Kleppner, Ph.D., Massachusetts Institute of Technology, Cambridge, MA.
Congratulations to all!

---
Tiny Grand Budapest Hotel For Birds | by Bored Panda | 24 April 2014, 07:20 PM
Here's what happens when you finally see a new long awaited and wonderful in all terms film from your favorite director. In spring! CLINIC 212 creative agency is known for loving animals of all kinds, so we kind of HAD to do this. Just a couple of long nights in the office and voila – brand new handmade three-room boutique hotel for birds also known as The Grand Budapest Hotel.
If you see Wes Andersoon, please thank him for inspiring us and, if you know any winged tourists en route to Vilnius, do share the news! Here's the exact location of The Grand Budapest Hotel birdhouse: https://goo.gl/maps/D49YI
Source: clinic212.com
Image by: martynaskarpovicius
Image by: martynaskarpovicius
Image by: martynaskarpovicius
Image by: martynaskarpovicius
Image by: martynaskarpovicius
---
GiveWell Interview | by Overcoming Bias | 24 April 2014, 07:15 PM
Alexander Berger from GiveWell interviewed me on prediction markets, and has posted his notes here. Alex and I seem to disagree about the importance of this topic:
Organizational obstacles  The main barrier to wider-scale adoption of prediction markets is that most organizations are reluctant to use them. It is unclear why this is the case. Those currently in power within firms may resist prediction markets because the markets would spread previously privileged information across the company and change perceptions of what is knowable and who knows
what
I tried to emphasize this topic, but Alex devotes only 60 out of 1800 words to it.
---
I'm Shocked, Shocked! | by The Baseline Scenario | 24 April 2014, 07:13 PM
By James Kwak Technology-land is abuzz these days about net neutrality: the idea, supported by President Obama, (until recently) the Federal Communications Commission, and most of the technology industry, that all traffic should be able to travel across the Internet … Continue reading →
---
The Sleek, Large-Screen iPhone 6 Emerges As The Leaks Suddenly Get Physical | by Anthony Wing Kosner (Forbes) | 24 April 2014, 06:50 PM
The iPhone 6 will be just a little smaller than the just-released Samsung Galaxy S5, and virtually identical to the Nexus 5, but thinner. This is the conclusion of Toronto-based mobile device expert Lewis Hilsenteger of Unbox Therapy, based on a prototype of a case for the forthcoming iPhone 6 procured by the leak-o-sphere's Australian prodigy, Sonny Dickson. In a video released yesterday (see end of this post), [tweet_quote display="Goldilocks comparison of iPhone 6 and iPhone 5s #toosmall Galaxy Note 3 #toobig and the Nexus 5 #justright!"]Hilsenteger does a Goldilocks comparison of a mockup of the iPhone 6 inside the leaked case and the current iPhone 5s (too small), the Galaxy Note 3 (too big) and the Nexus 5 (just right!)[/tweet_quote] .
What is significant about the video is that this case represents the first tangible physical evidence of what the form factor of the iPhone 6 will be. Dickson himself released some shadowy images of purported case backs covered in cling film back in February. The actual case backs of the iPhone 5s and 5c that Dickson obtained almost two months before those phones' official reveal was the biggest clue to what those products turned out to be during the last iPhone cycle (which I covered extensively in these pages). The latest Dickson photos from February were less convincing to me than the clearly detailed videos that showed hands rotating the 5s and 5c case backs had been. Why was the cling film not removed? Was it disguising a cheap 3d printed prototype? Why was the power button located so low?
The current leaked case, on the other hand, has more of the ring of truth. The dimensions are consistent with the 4.7 inch screen size that all of the rumors have converged on. As Hilsenteger points out in his comparison with the Nexus 5, this may be an ideal size for a smartphone at the intersection of screen size and one-handed use. From his hands-on it is clear that the volume and power buttons are located in ergonometric positions. The image below compares the February Dickson leak to yesterday's case. The biggest difference is the position of the power button, which had seemed off in the earlier images.
About a ten days ago images appeared purporting to show manufacturing molds for the iPhone 6. These were again consistent with a 4.7 inch screen in the same HD video proportion as the current iPhone 5s and 5c that has been predicted by analysts based on supply chain rumors, most notably KGI Securities' Ming-Chi Kuo. But where would the garish pink iPhone 6 case in the Unbox Therapy Video come from? A good bet would be the Hong Kong Electronics Fair (the Spring Edition of which was just held April 13-16). This video from the Fair shows displays of iPhone 6 mockups, cases and accessories. The fact that the prototype is not from Apple does not discredit it as an accurate representation of of the next iPhone. The supply chain surrounding Apple is filled with companies seeking an edge by getting a jump on manufacturing accessories for upcoming products. [tweet_quote display="Information about 3D geometry is much easier to leak out of Chinese factories than actual metal casings"]Information about 3D geometry is much easier to leak out of Chinese factories than actual metal casings.[/tweet_quote]
Anyone who has ever ordered an inexpensive iPhone case from eBay, however, will recognize that sometimes these early molds lead to cases that do not fit the new phone snugly when it actually materializes. This could certainly be the case with the case in Hilsenteger's video, which was acquired by Dickson or one of his pickers, possibly in Hong Kong. But the other thing that I have learned by covering the Apple Fantasy Prototype League (#AFPL) is that once there is fairly reliable 3D geometry available, designers around the world begin to produce increasingly realistic "concepts" that accurately mirror what Apple is actually producing.
Beyond the geometry and rumors about components from the supply chain, nothing is really required for these designers to forecast the future. This is because Apple has such consistent design practices that it is usually axiomatically clear to all concerned how Cupertino will solve a given problem. This leads critics to complain about how Apple does not provide sufficient surprise, but this predictability is one of the things consumers prize about the company. The gold iPhone 5s was a little glitzy for some and the 5c a little too pop for (many) others, but they both immediately felt like high-quality Apple products.
The image below is a still from the Unbox Therapy video showing the size comparison of the the 5s and the rumored 6. Just seeing the two devices in Hilsenteger's hands makes it palpable that a larger iPhone will be the preferred device for many current Apple customers (and likely a share of Samsung's). [tweet_quote display="#SteveJobs legacy caused Apple to miss out on natural #designevolution of smartphone screen size #iPhone6 #catchup"]It is the unfortunate legacy of Steve Jobs' preferences that Apple has really missed out on the natural design evolution of smartphone screen size[/tweet_quote] . The rise of mobile video is a big part of that trend—and TV-savvy Samsung has capitalized on it—but larger screens are just more conducive to the transmission of all kinds of information. As I mentioned above, the 4.7 inch screen may be in the perfect sweet spot in this regard.
I am willing to predict that the case in the video above represents an inflection point in the progression from rumor to released product. From now on, the supply chain leaks will be increasingly tangible in the form of case backs, fronts and various internals. Concept designers will also be on overdrive cranking out artfully animated videos with tag lines that will likely be less accurate than the visuals.
The way the Apple product development process works is that there is a completely inaccessible internal process mirrored by a completely transparent prediction process fueled by accessory makers and traffic-hungry content providers. This external process is really analogous to a kind of machine learning routine where external data (supply chain leaks and educated guesses by analysts, bloggers and designers) inform a model based on previous behavior (past Apple product cycles). As we get closer to the official Tim Cook reveal of the iPhone 6, that model will correlate with the future reality to higher and higher degrees. During the last cycle, Apple watchers (myself included) knew virtually everything before Tim Cook took the stage.
One outstanding question, beyond the caveat that the latest leak could be based on imprecise geometry, is what Apple's role is in the leak process. Certainly the company seems to be using the Wall Street Journal occasionally as a semi-official mouthpiece for rumors that have not always turned out to be true. Could Sonny Dickson himself be a reliable vector for Apple to telegraph the direction it wants the leak-o-sphere to take? Maybe Apple wants us to not be disappointed more than it wants us to be surprised? I have queried Dickson about the origin of the pink iPhone 6 case in the Unbox Therapy video but have not heard back yet. Irrespective of its provenance, there are multiple factors reinforcing the consensus of the learning model at this point. So let's call the iPhone 6 at a 4.7 inch screen and 7 mm thick compared to the Samsung Galaxy S5′s 5.1 inch screen at 8.1 mm, and [tweet_quote display="expect mounting evidence to congregate around 4.7" screen and 7mm thick #iPhone6 in the weeks and months ahead"]expect mounting evidence to congregate around these specifications in the weeks and months ahead[/tweet_quote] .
– – – – – – – – – – – – – – – – – – – –
To keep up with Quantum of Content, please subscribe to my updates on Facebook, follow me on Twitter and App.net or add me on Google+.
Also on Forbes:
---
The War on Reason | by Three Quarks Daily | 24 April 2014, 06:40 PM
---
Official: David Besbris Will Be New Head Of Google+, Takes Over For Departing Vic Gundotra | by Marketing Land | 24 April 2014, 06:17 PM
The head of Google+ and Google's social efforts, Vic Gundotra, announced that he's stepping down today. Google has confirmed that his replacement will be, as Re/code sources speculated, the current vice president of engineering for Google+, David Besbris. Re/code broke the news of...

Please visit Marketing Land for the full article.
---
This Poster Made Out Of Missing Children Stamps Led To The Return Of Two Children | by Marketing Land | 24 April 2014, 06:09 PM
For the past year, a growing number of Canadians have been using real postage stamps to raise awareness of missing or exploited children in Canada each year. It would seem it's their version of the milk carton. Using stamps as the centerpiece of this initiative was the idea of Lowe Roche,...

Please visit Marketing Land for the full article.
---
Gurung Honey Hunters By Andrew Newey | by Bored Panda | 24 April 2014, 06:06 PM
Andrew Newey is an award-winning documentary travel photographer based in the southwest of England. Born in 1978, he started travelling the world in his early 20′s which sparked a passion for photography.
Source: photogrist.com
---
Capital in the Twenty-First Century: A Discussion with Thomas Piketty, Joseph Stiglitz, Paul Krugman, Steven Durlauf, and Branko Milanovic | by Three Quarks Daily | 24 April 2014, 05:47 PM
---
Target Television Watchers Around The World As Twitter Expands TV Conversation Targeting | by Marketing Land | 24 April 2014, 05:39 PM
Today, Twitter is rolling out the ability to target users who are actively talking about a TV program to a handful of locations across the world. This targeting type allows advertisers to market to those who are watching a specific program whether it's "Tu Cara Me Suena" in Spain...

Please visit Marketing Land for the full article.
---
DeLong on Piketty | by Three Quarks Daily | 24 April 2014, 05:36 PM
---
When Hitler Was Curator | by Three Quarks Daily | 24 April 2014, 05:32 PM
---
The GMO-Suicide Myth | by Three Quarks Daily | 24 April 2014, 05:29 PM
---
South Korea safety fact of the day | by Marginal Revolution (Tyler Cowen) | 24 April 2014, 05:20 PM
In South Korea, more than 31,000 people, including 3,000 students, die every year in accidents, accounting for 12.8 percent of the country's total annual deaths, the highest rate among major developed nations.

Those episodes include everything from car accidents to fires, and it is unclear how much can be attributed to a lack of focus on safety. But there is a general acknowledgment in hypercompetitive South Korea that success is often measured by how quickly and cheaply a job is done, and that spending too much time and resources trying to follow rules is sometimes seen as losing a competitive edge.
Is that efficient or not?  The full story is here.
---
Business Card Architects | by Bored Panda | 24 April 2014, 05:08 PM
STAMPED OUT EMPTY SPACE
STAMPED OUT ARCHITECTURAL LOGO
---
200 Tickets Left for SMX Advanced – Register Now! | by Marketing Land | 24 April 2014, 04:40 PM
Time is running out to register for SMX Advanced. With just 200 tickets left, we're likely to sell out again this year… the 8th in a row. Why does SMX Advanced sell out? The program: You'll participate in expert-level sessions that don't stop to explain the basics. Advanced sessions on SEO,...

Please visit Marketing Land for the full article.
---
Changes to Austin Rawlinson pool and centre at Speke? | by Paula Keaveney (Liverpool councillor) | 24 April 2014, 05:22 PM
The Council's proposals to close swimming pools at Park Road and Everton have received quite a bit of attention.

I wonder however how much people know about the proposals for Speke.

The Council is talking about running the centre on a "caretaker" basis. That'll mean that organised groups can book in but residents won't be able to just turn up and use it. I've seen no coverage of this idea but it appears on a page on the Council's website where a "consultation" is taking place.

If you want to comment, or find out more, the page is at this link.
---
Recorded crime falls again | by John Redwood MP | 24 April 2014, 04:12 PM
The figures for recorded crime in the Thames Valley have fallen again. Crimes are now 28% lower than in June 2010 when the Coalition government took over.
I thank all those who have played a role in bringing about this improvement. One crime is one crime too many, but it is good that overall the numbers are falling, including falls in crimes like violent assaults and burglary which are most worrying to victims.
---
Google Analytics Makes It Possible To Share More Assets Via Its Permalink Solution | by Marketing Land | 24 April 2014, 04:02 PM
Google Analytics announced it's now possible to share more assets using the Permalink Solution. "Permalink has been around for a while as a means to share assets. We just enabled new asset classes – such as goals – to be shared via this functionality," said Google...

Please visit Marketing Land for the full article.
---
Assorted links | by Marginal Revolution (Tyler Cowen) | 24 April 2014, 03:58 PM
1. MIE: powdered alcohol is coming on the market.
2. The world's fastest elevator (China, 45 mph).  And China's dirt is dirty.
3. Improving the axe.  And male body average is over.
4. "Robots allow the cows to set their own hours…"
6. Brad DeLong reviews Piketty.  And Piketty on his love of capitalism.
7. Felix Salmon is going to Fusion.
---
Draft Open Data Policy for Qatar | by Open Knowledge Foundation Weblog | 24 April 2014, 03:13 PM
The following post was originally published on the blog of our Open MENA community (Middle East and North Africa).
The Qatari Ministry of Information and Communication Technologies (generally referred to as ictQATAR) had launched a public consultation on its draft Open Data Policy. I thus decided to briefly present a (long overdue) outline of Qatar's Open Data status prior to providing a few insights of the current Policy document.
Public sector Open Data in Qatar: current status
Due to time constraints, I did not get the chance to properly assess public sector openness for the 2013 edition of the Open Data Index (I served as the MENA editor). My general remarks are as follows (valid both end of October 2013 and today):
Transport timetables exist online and in digital form but are solely available through non-governmental channels and are in no way available as Open Data. The data is thus neither machine-readable nor freely accessible — as per the Open Definition, — nor regularly updated.
Government budget, government spending and elections results are nowhere to be found online. Although there are no elections in the country (hence no election results to be found; Qatar lacks elected Parliament), government budget and spending theoretically exist.
Company register is curated by the Qatar Financial Centre Authority, is available online for anyone to read and seems to be up-to-date. Yet, the data is not available for download in anything other than PDF (not a machine-readable format) and is not openly licensed which severely restricts any use one could decide to make out of it.
National statistics seem to be partly available online through the Qatar Information Exchange office. The data does not, however, seem to be up-to-date, is mostly enclosed in PDFs and is not openly licensed.
Legislation content is provided online by Al-Meezan, the Qatari Legal Portal. Although data seems available in digital form, it does not seem to be up-to-date (no results for 2014 regardless of the query). The licensing of the website is not very clear as the mentions include both "copyright State of Qatar" and "CC-by 3.0 Unported".
Postcodes/Zipcodes seem to be provided through the Qatar Postal Services yet the service does not seem to provide a list of all postcodes or a bulk download. The data, if we assume it's available, is not openly licensed.
National map at a scale of 1:250,000 or better (1cm = 2.5km) is nowhere to be found online, at least I did not manage to (correct me if I am wrong).
Emissions of pollutants data is not available through the Ministry of Environment. (Such data is defined as "aggregate data about the emission of air pollutants, especially those potentially harmful to human health. "Aggregate" means national-level or more detailed, and on an annual basis or more often. Standard examples of relevant pollutants would be carbon monoxides, nitrogen oxides, or particulate matter.")
This assessment would produce an overall score of 160 (as per the Open Data Index criteria) which would rank Qatar at the same place as Bahrain, that is much lower than other MENA states (e.g., Egypt and Tunisia). A national portal exists but it does not seem to comprehend what open format and licensing mean as data is solely provided as PDFs and Excel sheets, and is the property of the Government. (The portal basically redirects the user to the aforementioned country's national statistics website.) Lastly, information requests can be made through the portal.
The 2013 edition of the Open Data Barometer provides a complementary insight and addresses the crucial questions of readiness and outreach:
[There is] strong government technology capacity, but much more limited civil society and private sector readiness to secure benefits from open data. Without strong foundations of civil society freedoms, the Right to Information and Data Protection, it is likely to be far harder for transparency and accountability benefits of open data to be secured. The region has also seen very little support for innovation with open data, suggesting the economic potential of open data will also be hard to realise. This raises questions about the motivation and drivers for the launch of open data portals and platforms.
Screenshot from the Open Data Barometer 2013.
2014 Open Data Policy draft
Given the above assessment, I was pleasantly surprised to discover that a draft Open Data Policy is being composed by ictQATAR. The document sets the record straight from the beginning:
Information collected by or for the government is a national resource which should be managed for public purposes. Such information should be freely available for anyone to use unless there are compelling privacy, confidentiality or security considerations by the government. [...] Opening up government data and information is a key foundation to creating a knowledge based economy and society. Releasing up government-held datasets and providing raw data to their citizens, will allow them to transform data and information into tools and applications that help individuals and communities; and to promote partnerships with government to create innovative solutions.
The draft Policy paper then outlines that "all Government Agencies will put in place measures to release information and data". The ictQATAR will be in charge of coordinating those efforts and each agency will need to nominate a senior manager internally to handle the implementation of the Open Data policy through the identification and release of datasets as well as the follow-up on requests to be addressed by citizens. The Policy emphasizes that "each agency will have to announce its "Terms of Use" for the public to re-use the data, requirement is at no fees".
The Policy paper also indicates how the national Open Data portal will operate. It will be "an index to serve as gateway to public for dataset discovery and search, and shall redirect to respective Government Agencies' data source or webpage for download". Which clearly indicates that each individual Agency will need to create own website where the data will be released and maintained.
The proposed national Open Data portal is also suggested to operate as an aggregator of "all public feedback and requests, and the government agencies' responses to the same". Alongside, the portal will continue to allow the public to submit information requests (as per the freedom of information framework in the country). This is an interesting de facto implementation of the Freedom of Information Act Qatar still lacks.
The draft Policy further states:
Where an Agency decides to make information available to the public on a routine basis, it should do so in a manner that makes the information available to a wide range of users with no requirement for registration, and in a non-proprietary, non-exclusive format.
This is an interesting remark and constitutes one of my main points of criticism to the proposed paper. The latter neither contains a mention about what the recommended formats should be nor about licensing. Thus, one is left wondering whether the Agencies should just continue to stick to Microsoft Excel and PDF formats. If these were adopted as the default formats, then the released data would not be truly open as none of these two formats is considered open and the files are not machine-readable (a pre-requisite for data to be defined as open). Indeed, instead of going for a lengthy description of various formats, it would have been much more useful to elaborate on preferred format, e.g. CSV.
An additional concern is the lack of mention of a license. Even though the Policy paper does a great job emphasizing that the forthcoming data needs to be open for anyone to access, use, reuse and adapt, it makes no mention whatsoever about the envisioned licensing. Would the latter rely on existing Creative Commons licenses? Or would the ictQATAR craft its own license as have done other governments across the world?
An additional reason for concern is the unclear status of payment to access data. Indeed, the Policy paper mentions at least three times (sections 4.2 (i); 4.4 (ii); Appendix 6, 'Pricing Framework' indicator) that the data has to be provided at no cost. Yet, the Consultation formulates the question:
Open Data should be provided free of charge where appropriate, to encourage its widespread use. However, where is it not possible, should such data be chargeable and if so, what are such datasets and how should they be charged to ensure they are reasonable?
This question indicates that financial participation from potential users is considered probable. If such a situation materialized, this would be damaging for the promising Open Data Policy as paying to access data is one of the greatest barriers to access to information (regardless of how low the fee might be). Thus, if the data is provided at a cost, it is not Open Data anymore as by definition, Open Data is data accessible at no cost for everyone.
My personal impression is that the Policy draft is a step in the right direction. Yet the success of such a policy, if implemented, remains very much dependent on the willingness of the legislator to enable a shift towards increased transparency and accountability. My concerns stem from the fact that the national legislation has precedence over ictQATAR's policy frameworks which may make it very difficult to achieve a satisfactory Open Data shift. The Policy draft states:
Agencies may also develop criteria at their discretion for prioritizing the opening of data assets, accounting for a range of factors, such as the volume and quality of datasets, user demand, internal management priorities, and Agency mission relevance, usefulness to the public, etc.
The possibility that an Agency might decide to not open up data because it would be deemed potentially harmful to the country's image or suchlike is real. Given that no Freedom of Information Act exists, there is no possible appeal mechanism allowing to challenge a negative decision citing public interest as outweighing deemed security concerns. The real test for how committed to openness and transparency the government and its Agencies are will come at that time.
The Appendix 6 is thus very imprecise regarding the legal and security constraints that might prevent opening up public sector data. Furthermore, the precedence of the national legislation should not be neglected: it for ex. prohibits any auditing or data release related to contracting and procurement; no tenders are published for public scrutiny. Although the country has recently established national general anti-corruption institutions, there is a lack of oversight of the Emir's decisions. According to Transparency International Government Defence Anti-Corruption Index 2013, "the legislature is not informed of spending on secret items, nor does it view audit reports of defence spending and off-budget expenditure is difficult to measure".
–
Note: I have responded to the consultation in my personal capacity (not as OpenMENA). Additional insights are to be read which I have chosen not to feature here.
---
Resources for Girls Learning to Code | by Feld Thoughts (Brad Feld) | 24 April 2014, 02:58 PM
This morning littleBits released their Space Kit. I've been on the board of littleBits since last year and am just in awe of what the team, led by Ayah Bdeir, is cranking out. Ayah is an example of an amazing female entrepreneur and CEO. I first met her via Joanne Wilson who wrote about here here. I hope to work with her for a long time.
Seeing the launch inspired me to go dig up a list of resourced for girls learning to code. Ever since I first got involved in National Center for Women & Information Technology, I've been deep in the problem of underrepresentation of women in computer science and entrepreneurship. Lucy Sanders, the CEO of NWCIT, has taught me a huge amount about this and I've worked closely with her as chair of the organization to try to make a difference around this issue.
I regularly get asked for resources for girls who are interested in learning how to write software. Following is a list curated by Lucy.
While many of these apply to boys as well, it's a great list if you have a daughter who is interested in learning more about coding. It's by no means comprehensive – if you have other suggestions, please leave them in the comments.
Girl and Women Specific
Concepts
Learn to Code
Intro to Computer Science
The post Resources for Girls Learning to Code appeared first on Feld Thoughts.
---
"If Lego made Doctor Who Lego, then all Lego becomes Doctor Who Lego." | by feeling listless | 24 April 2014, 03:39 PM
Toys I've just phoned Lego. It was as you might expect an awesome experience. I mostly phoned Lego because I didn't want to have to try and fit the following into the comments box on the website and also to make sure that another person heard and to hear their reaction. Their reaction was that they thought it was a really innovative idea they'd not heard from anyone else. First of all I asked, "Have you heard of the television series Doctor Who?" He said that he had. Well of course he had. It's 2013 not 1994. Anyway, this is what I said next:

"If Lego made Doctor Who Lego, then all Lego becomes Doctor Who Lego."

There was an audible pause. I wasn't sure if he was rolling his eyes, because let's face it there's an adult speaking to him about Doctor Who Lego, so I pressed on.

As I explained to him in slightly less detail than here because I was nervous, the Doctor travels through time and space which means that all of the different gift sets which Lego makes, which I assume still includes things like pirate ships, medieval castles, space ships and garages all become potential places for a little lego TARDIS with whatever incarnation of Doctor Who and his companion could land. Add a monster and you now have a Doctor Who adventure, assuming you're not going for the pure historical vibe.

You could recreate actual episodes. The pirate ship suggests Curse of the Black Spot. Dinosaurs offers Invasion of the Dinosaurs. A moonbase suggests The Moonbase. You could also have the Doctor aiding and abetting Batman or Spiderman or Luke Skywalker for crossover fun.

Or make up your own.

From a Lego merchandising point of view, my suggestion was that you wouldn't need to rebrand existing sets. You could simply bundle a Doctor Who set with one of the above. But kids would get it. Sets which might otherwise seem a bit stale now become landscapes for the Doctor to have adventures and also an opportunity for Lego to bring back sets which have otherwise gone out of print.

But you could and would of course produce sets which are specifically Doctor Who based, Dalek ships, console room interiors and The Valiant all of which could be populated with existing figures. Need Dalek victims? You can already buy them from Lego in their hundreds.

Also, I pressed on, how about in Lego shops in the section where people can design their own? People could make a little Lego version of themselves or friends then add them to an empty section in a Doctor Who gift set where the companion should be. They could give the gift of adventures in time and space.

Which is when he said the thing about it being innovative. He also said regretfully that he couldn't simply send the idea to the design team, but that he'd log the comment and that it might be read at some point.

Just to make sure that it's out there, I've posted it here too.
---
Rik Verschueren on the Need for New Ethical Alliances | by P2P Foundation | 24 April 2014, 02:18 PM
A reaction from Belgium on our Open Letter to Pope Francis on the Ethical Economy.
Rik Verschueren:
"Yesterday I celebrated Easter with our extended family in a Youth accomodation owned by the church. As with many catholic rooted families most of us don't practice catholicism anymore but are involved in the daily spirituality of educational, ecological, cultural and social work.
I was touched by your letter to the pope and certainly the description:
- " the reality of real-estate speculation makes many projects unnecessarily difficult to realize."
We were celebrating Easter on a place where youth was 'enjoying the open' in the middle of a village where a lot of economic profit has been made by building on every possible piece of ground. I have witnessed the 'give away' of our commons -"the right to build"- to private landlords in the 70′ies, and although we had some successes to conserve some public heritage, it was impossible to stop the alienating and 'fencing' urbanisation.
In the game of 'preservation of the commons' my brother in law was closer to the established (local) political power than me. I runned a local critical newspaper and was involved in different early -what you can compare to- 'hackerspaces'.. But indeed, as you described: " real estate speculation, and often real estate prices made the mutualization of the workplaces a very difficult endeavour." Most of this 'common' spaces disappeared, coöperative initiatives ended. Apart from some wins of nature-preservation in the less capital-intensive not-building-grounds, the only places that resisted the 'profit optimization' and individu-oriënted politics were.. the properties of the church.
So we sat there eating and drinking on one of this left 'open spaces', telling stories of all the voluntary work family-members -also my late-father- contributed to realise the youth-aaccomodation, while youth was joyfull playing between the trees. My 92-years mother was there too. She had been, as an early-feminist, the first female member of the 'Kerkfabriek', the official local managing agency of church property. My eldest sister, who followed my mother in this function, was complaining that the young responsible for the organisations using the church-properties took this spaces 'for granted' (as 'common ground') and didn't realise what the difficult task for the board, to balance between conserving and getting liquidity to be able to maintain the properties of the church.
While the idea of powerful, old men, sitting on church-richness and supporting the christian conservative wing still remains, things are changing. The exodus of church-members, the demolition of the social-ideological pillars and the growing volatility of residents (local migration) have destructed the power of the christian-political establishment. This has unseen consequences on the church-properties too. The governance on local church-properties is, since Napoleon, not the domain of the church only, but also of the local politics. These are, if not revanchist, certainly changing. While Napoleon gave the public domain responsibility to co-govern the properties of the church needed to accomplish there non-secular duties, recent generations of politicians put pressure on the church to finance itself by selling its local properties on the private market.
As probably yours, my heart is bleeding when I see that this last conserved semi-communal spaces or sold out and parceled, and the chances for more meaningful uses or destroyed.
I also hold my breath for that huge piece of play-ground used by my former youth-organization, and owned by the local church… where I planted an oak-tree more than 40 years ago…
It wouldn't be fair not to mention the commune as a 'saver' of some ancient church property, but they also have to pay market-prices and or weakened by political instable governance and the involvement of ideological and opportunistic opponents of common-property.
While christians still have to learn to play there role on a more supporting and facilitating base, than on power, their material resources fastly looses their political-juridical cover.
We don't realize this, but a '(kind of) common-conserving' balance established by.. Napoleon is at stake nowadays.
I think you are right that it is the time to weave the ancient heritage of the 'exclusive' but service-oriented 'common' resources of the church with the commons-serving movements you describe.
In fact the logic of this movements is closer to the former philosophical ànd juridical 'property' logic of church than to the dominating capitalistic short-term real-estate-logic.
For instance: the ground with my loved oak tree, cannot easily be sold because it has been acquired by the church through donations contracting an 'eternal' service to the donors.. (!) At least invitation for more long-term governance !
If your proposal is really meant as a win win, I think it can make a chance right by this relatedness to the Church property logic with its less short-time-view based' and 'individualistic' essence than the market-logic. Myself, I feel called at least to support some 'intergenerational' work with the youngsters who take there open space to easily for granted and the new governors of church-properties .. and maybe create new meaning for this properties and new space for what you call 'moral economy'(?)
(Similar interest can be found in the school and care- area. And I can imagine there are opportunities too with non confessional property-owning trusts, evolving private ownerships, and even public-property-agencies.)
Speaking about all this I don't want to deny the experiences of people who were excluded from the commons of the church, and I certainly respect the offers of many people to liberate our minds and society from a dominant ideology and institution that brought not only good.. But times or changing. The dominant predatory and inhibiting powers or to be met elsewhere. New ethical alliances or obvious to be made."
---
The Hispanic states of America | by Three Quarks Daily | 24 April 2014, 02:07 PM
---
the beauty of bridges | by Three Quarks Daily | 24 April 2014, 02:01 PM
---
Confronting the Classics | by Three Quarks Daily | 24 April 2014, 01:58 PM
---
Information Capital (in the 21st Century) | by Continuations (Albert at USV) | 24 April 2014, 01:55 PM
I am still not finished reading "Capital in the 21st Century" but the following introduction to Chapter 11 really got me thinking:
The overall importance of capital today […] is not very different from what it was in the eighteenth century. Only its form has changed: capital was once mainly land but is now industrial, financial and real estate.
One of my main intuitions about the coming changes is that "information" will become more important than industrial, financial and real estate assets. Or put differently "information" will be the capital of the 21st century and beyond.
This isn't very well thought out at all yet but it is tantalizing because unlike land, machines, money or buildings information is non-rival. You and I can't simultaneously farm the same plot of land. We can't simultaneously use the same machine or occupy the same home or office. We can't simultaneously spend the same dollar to buy something. But we can simultaneously access and make use of the same information.
It is not that there wasn't information historically. It is just that its volume paled compared to what we have today stored in digital format making duplication and access free on the margin. There is some controversy over just how much information production has increased but among other things we know that every minute over 100 hours of video are uploaded to Youtube. And millions of people write blog posts such as the one you are reading (or upload songs to Soundcloud, or stories to Wattpad). And so on.
This raises some interesting possibilities. First and foremost among them is that we can overcome many of the issues of wealth and income inequality that I have been writing so much about recently by investing heavily in the information commons. One great example of that came to my attention yesterday thanks to a link Andy posted to usv.com about Open Source Seeds.
I will likely be writing more about the implications of "information capital" in the coming days as I just decided that this will be the topic for my talk at DLD NY next week.
---
Hoots & Hellmouth moving into Boot & Saddle for May — and B&S' menu now has a burger | by PW Style | 24 April 2014, 01:43 PM

Photo by Deneka Peniston, provided by the band.
In the Great Things Happening in Philadelphia Music Department, you can watch Hoots & Hellmouth work out new material over the course of four dates on Broad Street with what they're calling a residency. Boot & Saddle and R5 are giving the local heroes carte blanche to take the stage every Wednesday of May. It's a couple firsts for all parties involved, too: the first residency for the venue and for the band.
From the press release: "We are excited to hour our very first residency at the Boot & Saddle with a band that's become an institution around Philly," R5's Sean Agnew says. "It'll be fun to watch these shows develop and to watch who comes out each week."
H&H are founding members Sean Hoots and Robert Berliner, but over the past few years, they've brought in Michael Reilly on drums and Todd Erk on bass.
Says Hoots:  "We're really looking forward to our first time in this room, and to be doing it under the auspices of a new material workshop/residency makes it all the more special. A fresh room for fresh experiments."
It is pretty cool because we know that Hoots & Co. are open to experimentation and evolution. While they used to be way more of an acoustic band, in recent years, they've been down to introduce keys and electric guitars. They'll be recording this summer, and it sounds like they've got a mix of new stuff and maybe just some hunches they want to explore before laying down any tracks in-studio.
Their full-length self-titled came out in 2007; 2009 saw their sophomore, Holy Open Secret; they've put out a couple EPs and singles since then, but this one sounds like their proper third. The presser says "a release format and date for this material is yet to be determined—for now, the band is simply content to bring exciting new sounds to their dedicated fanbase."
Speaking of new material, we also got an email from B&S today that detailed some menu changes—and now, finally, there is a burger! The B+S Burger comes with smoked gouda, Banquet-braised pork belly and chili relish ($13). They're also introducing a smoked rainbow trout salad ($10), a chilled spicy roasted beet sandwich ($9) and crispy chicken wings ($9) that are whiskey glazed and served with a raspberry honey mustard. DAMN. That all sounds good.
The Hoots shows are 21+ and $8 admission, and they've invited a guest to open each night, all of whom are solid picks: David Jacobs-Strain with Bob Beach (May 7), Ron Gallo from Toy Soldiers (May 14), Zach Eggleston from Outside Eyes (May 21) and Mike Cummings from Backwoods Payback (May 28).
In addition to these shows (and the burger), we're pleased to see that B&S's lineup is strong for the next couple months. Highlights include Woods and Quilt on Friday (4/25), Doug Paisley (5/5), Young Widows (5/20), Acid Mothers Temple (5/27), Divers with Kate Faust (6/6), Nothing (6/8), Joey Sweeney & the Long Hair Arkestra (6/11) and Swearin' (6/13).
---
Absence of nice series recently had me returning back to Runescape. | by Vincent Loy | 24 April 2014, 12:59 PM
Sad to say that there isn't any good TVB series aired recently. Those currently airing aren't appealing to me. The last series I watched is 'Storm in a Cocoon' starring Steven Ma and Tavia Yeung. That was surprisingly a good drama. Now, I have plenty of time at night after work and on weekend, and […]
---
Repeat Mistake? | by Peter Cranie | 24 April 2014, 11:52 AM

I've had two sources now confirm to me that NO2EU is going to stand in the North West region. There is no Party Election Broadcast or national media coverage at stake, as it seems they will only be standing in three regions (the others being the North East and London). This is disappointing if it is the case. The £5000 deposit would have probably enabled some fairly decent targeted candidates for TUSC to do something effective in the election. Nominations will close at 4pm today, so we'll know more about it then.

---
Datanoodling for Fun & Profit (Brighton SEO talk) | by Magic Bean Lab | 24 April 2014, 11:30 AM
Back in January, Kelvin asked me,
"so reckon you could do something like a marketers guide to R?"
This was the most exciting invitation to speak that I've ever had, and I've had some exciting invitations.
"Ooh. That could be fun." I said, "I could do an overview of grabbing data from the various (say Facebook) APIs, analysing that in R"
What is R?
R is an amazing free tool for data mining and performing statistical analysis.
It's free to download and it's well supported.
There's a huge and active community of developers building tools for you to use.
In fact, by most estimates, R is the 2nd most popular data and analytics tool out there. The first is Python. Python is also great for datanoodling.
What's it for? Well, it replaces the sort of hard work that you perform in Excel every day, and frees up your time to do more — and more interesting — things.
Here's an example of the sort of thing I mean. Let's say I'm looking at how long my Facebook Page's Posts remain active in users' newsfeeds.
This could be quite a useful thing to know when it comes to thinking about posting frequency, for example, or when in the cycle to promote a post.
So I'm looking at comment times as a proxy for that. I'm guessing that when the comments start to tail off, then the post is beginning to disappear from users' newsfeeds.
Once I've got the data into Excel, there are another 22 steps I need to go through, each involving multiple mouse clicks and key presses. All modesty aside, I'm pretty good at Excel; but I still don't want to have to do this all the time. So I write out recipes that I can give to the team in order that they can learn how to perform this for themselves.
Performing the first analysis, writing out the recipe, walking someone through it: this all takes time. An hour sounds about right.
And every time one of us wants to create a comment delay histogram like this, it takes more time. And if I want to change the recipe, more time.
On the other hand, in the same time or less, I can write a short function in R that will do the same thing.
Once it's written, it takes no time at all to run.
Instead of writing recipes, I'm creating tools.
And I can modify the code very easily and quickly to make new tools.
So R is very useful and time saving and powerful. But we won't just be talking about R. We'll touch on Python and SQL as well…
How many of you have ever written any code? Let's be generous here, and include HTML and Excel formulae.
Keep your hands up if you write code or do data analysis for a living.
Here's the thing. I'm not a programmer. I'm not even a trained data analyst.
That's not good, I thought. I'm going to upset those of you who write code for a living, and I'm going to scare those of you who don't without edifying you.
But then I realised, "that's the whole point! That's why I'm qualified to talk about this"
Because I'm not a developer. I'm a marketer — with a degree in English Literature. And we know that people with English Literature degrees are barely numerate!
If I can do this, so can you! So can anyone! Better than I can!
So listen up; I'm channeling the righteous stuff.
Of course, I have a head start on many of you. This was my first computer.
My father bought it from WHSmith in 1980. It cost about •70 • the equivalent of around •250 today. It had 1 kilobyte of memory and it plugged into our television.
It was almost completely useless. And I loved it.
So men (and it mostly was men) of my age grew up knowing the feeling of typing badly formed code directly into a computer.
We're not scared of text.
Hands up those of you who're using a Mac today.
Keep your hands up if you've ever done anything in the terminal.
You're all holding amazing machines1. In recent years, Apple has done its very best to hide this from its customers, but you're sitting on some of the best free data analytics tools in the world; the sorts of tools that are used in universities and scientific research labs and hedge funds all over the world. These are the tools that data scientists use. The tools that discovered the Higgs Boson. And they're on your laptop, or free to download.
And you're free to noodle with them.
Talking to you today is a bit of a step outside my comfort zone.
Normally I try to share fully-formed insights that illuminate the dark corners of Social Media and digital marketing.
But today, I'm going to talk about the process that we go through to get there.
The reality is that a good insight looks perfectly formed and common-sensical, but it takes an awful lot of trial and error (and mostly error) and messiness and wrong turns to get there.
Well, it does me, anyway. So why would I do this? Why would I expose you to the seamy underside?
The world is changing faster than marketers can change.
You know everything I'm about to say as well as I do.
There's more data than ever before. And — judging by some infographics I've seen – not all of us know how to process those data to find the signal among the noise.
And marketers are beginning to rely on data more than ever; so it's reasonable to say that this is part of the job we're being paid to do. But we're trusting tools and algorithms to optimise our campaigns for us; or our campaigns are at the mercy of black box algorithms we barely understand.
Of course, there are plenty of tools to help us sort through the guff. Nearly all of them share this quality: they're using readily — even freely — available data, adding a layer of UX, and selling it back to us at a grossly inflated rate. Another quality: they're created by engineers, not marketers. The engineers are guessing at what we want to do with the data, and then building tools. And we're letting those tools define how we do our business.
What we need is freedom to play. To make mistakes. To feel the data flow through our fingers; to develop an understanding. And — I'd suggest — we can only do this by writing code to collect and manipulate data.
The reality is that I can only really write code because of Google and the communities it enables.
Here's a schematic view of what happens when I write code.
I write something that I think should work.
If it works, great. If not, I Google the error. I don't need to remember how to do things any more. I used to look at my notes and my old code to see how I'd solved a problem in the past. Now I just Google it.
The downside of this, of course, is that I can barely write code without an internet connection.
But using Google to write code works for me, and it will work for you.
There's kind of a process to datanoodling.
A lot of it involves taking the data and turning it into charts. Charts are an excellent way to explore data. They're also a good way to communicate your insights.
So I'm going to take you through a worked example, showing you how that works.
Let's go back to that original example. How long does a Facebook Post remain active on Facebook? The reality is, of course, different for different Pages. And it changes over time.
Here's something that those of you who have a Mac or a Linux machine can do. You can pop over to Facebook; get a temporary access token.
Then you can open the Terminal, and type this in.
Bingo! You've pulled your first data out of the Facebook API!
From there, it's only a matter of codenoodling to write a little tool to do it automagically.
I write these tools in Python; principally because it's the world's easiest language to learn. I used to write everything in perl, but I had to look up everything all the time.
I'm pulling lots of data out of Odeon Cinema's Facebook Page; all the Posts, and all the Comments on those Posts.
I use a lovely site called ScraperWiki to do this. For all sorts of reasons, it's nicer and easier to use ScraperWiki than it is to run the code from my own machine.
One of those reasons is that it makes it easy to look at the data I've collected, lets me query those data, and gives me all sorts of ways to download it
But it also stores my data in an SQLite database that I can access. For those of you with Macs, SQLite is the easiest way I've found to run SQL queries. It's already on your machine.
SQL is a big part of datanoodling.
I use an app called Base to connect to the database and create a download of the data I'm looking for. It's a lovely tool, although you do have to pay for it. There are other (free-er) tools out there; but this is the one that (as far as I'm concerned) just works
Anyway, I take this dataset and drop it into RStudio.
RStudio is the tool used by almost everyone who uses R. It's free. I urge you to download it. I can't imagine how I'd do anything without it.
You've already seen this chart: what it shows is that most of the comments on posts come in the first hour, and it quickly tails off. By this point, 5 hours after the posts have been published, the comments have tailed off to nearly nothing. Then there's this really long tail•
But when I was looking at the chart, I saw this bump. I've plotted the comments on about 6,000 posts here. Instinctively, I'd expect it to be a bit smoother.
So that got me thinking. Clearly different posts would have different charts. What if the Page is boosting their Posts?
Now this is of great interest to everyone in Social these days; we know we have to combine paid and organic to make the most of our content and audience.
But we've NO idea what other people are doing. Wouldn't it be interesting if I could see what Odeon Cinemas were up to?
So I change the code a tiny bit, and turned the histogram on its head
Here we're looking at cumulative comments. And I've changed the y-axis to show percentages, not counts. Actually, it's a bit easier to read. Here's the 50% mark, and I can see that we've kind of got a half life of about a couple of hours.

Changing the code slightly again, I can plot ALL the posts in one big mess.
So I'm beginning to think that there are maybe two patterns superimposed on each other. Perhaps this one for Organic Posts, and this one for Posts with some spend behind them
I'm trying to think of a good way to split these out. Some more code, and we've got a histogram of how many comments posts receive. Most of them are getting fewer than 10 or 20 comments. But some of them are getting as many as 200.
I'm guessing — just guessing — that the Paid Posts will get more comments. So I can select the top posts, take a look at those.
And that's what I do. I plot the curves for the top 10 or so posts.
This looks promising, right? Doesn't look organic, at any rate. There's the nice 2 hour half-life curve. And then bingo! It all kicks off again. And again a day later.
Here are a few more.
Looks like we may have established a pattern for identifying artificially boosted posts!

So the next step in datanoodling is to have a bit of a ponder. Pondering is underrated.
And I decide that the best thing to do is to test it on some known data from one of our clients. We know which posts are paid, and which aren't.
So, back into ScraperWiki.
Even though this is a Page that we control, I need to do this to get the data on the Comments. Facebook only lets you get at that through the API.
Then into Facebook Insights to download the spreadsheets. This isn't the best way of doing things, but I haven't yet written a tool to download data directly from the Insights API.
I'd like to say that this is because I've not spent much time trying. The reality is that I've spent AGES trying and mostly failing. I'll get there though.
The data doesn't come in the shape I want it, so I have to sit in Excel reformatting and manipulating and copy pasting the data — this process is generally called "munging." The recipe I wrote for this is much longer than the 22 step one I showed you earlier; and it comes with pictures.
Then into SQL again… to combine the ScraperWiki data with the Insights data, and…
Back into R. Here's the curve on a known Paid Post…
It looks the same! I've hit on something
So now I'm wondering whether we can identify Paid Posts another way. Here I'm plotting the median comment delay (which is the same as the half-life) against the number of comments.
The red posts are the ones that have been promoted. You can see a nice enough pattern here.
And here's the same plot for Odeon Cinemas, where I don't know which ones are promoted. But I'm beginning to think I might guess.
But this isn't what I'm paid to do for a living. I write — as I'm sure I've told you — bad code.
Sometimes you need to take a step back, acknowledge you're going down a rabbit hole. Or to pay someone else to
All of this started when I saw this little bump. But there's no reason to believe that this bump is actually connected to the paid posts.
Nonetheless, I think (I'm not sure) that I've identified a potentially reliable way to identify Promoted Posts on 3rd party Pages. Which could be interesting.
But that wasn't the question I set out to answer. I've been completely sidetracked.
And that is the beauty and danger of datanoodling. You need to know when to stop. I don't.
With luck, I've persuaded one or two of you to start datanoodling. Hands up those of you who want to give it a go!?
I'd love to give you a recipe to help you on your way. But I really don't think that there's one way.
You just have to give it a go. Read some stuff. Try it out on your own data, your own questions.
All you have to do — as runners say — is put the miles in, and it gets easier, and new horizons open to you.
There are so many good free courses and articles and tools out there; just start somewhere.
If you're going to buy one book, though, buy this one: Data Smart: Using Data Science to Transform Information into Insight. It will blow your mind without you ever having to leave Excel.
Feel free to come up to me and ask questions at lunch. Or ping me on @mediaczar.
Thank you very much. You've been a lovely audience!
---

1 The same is clearly true if you're using Linux, but if you're using Linux, you don't need me to tell you this.
The post Datanoodling for Fun & Profit (Brighton SEO talk) appeared first on The Magic Bean Laboratory.
---
Rating the FDA by Division | by Marginal Revolution (Tyler Cowen) | 24 April 2014, 11:28 AM
In previous work, I have argued that asymmetric incentives make the FDA too risk averse with the result being excessive drug lag and drug loss. The FDA, however, is not a monolithic agency, it is divided into divisions which oversee different types of drugs. The divisions have different cultures, expectations histories and understandings. In my latest paper, written with Tufts researchers Joe DiMasi and Chris Milne, we put aside the question of global efficiency and ask a different question. How do the FDA divisions rate against one another? What we find is quite surprising: some of the FDA divisions appear to be much more productive than others. From the abstract:
After reviewing nearly 200 products accounting for 80 percent of new drug and biologic launches from 2004 to 2012, the authors find wide variation in division performance. In fact, the most productive divisions (Oncology and Antivirals) approve new drugs roughly twice as fast as the CDER average and three times faster than the least efficient divisions—without the benefit of greater resources, reduced complexity of task, or reduction in safety. The authors estimate that a modest narrowing of the CDER divisional productivity gap would reduce drug costs by nearly $900 million annually. The worth to patients, however, would be far greater if the agency could accelerate access to an additional generation of (about 25) drugs. Greater agency efficiency would be worth about $4 trillion in value to patients, from enhanced U.S. life expectancy. To reap such gains, this study encourages Congress and the FDA to more closely evaluate the agency's most efficient drug review divisions, and apply the lessons learned across CDER. We also propose a number of reforms that the FDA and Congress should consider to improve efficiency, transparency, and consistency at the divisional level.
Andrew von Eschenbach a former Commissioner of the FDA and Director of the National Cancer Institute and now chairman of the Manhattan Institute's Project FDA wrote a foreword to our paper. Eschenbach writes:
The authors of this report have taken a giant step…by assembling and analyzing a wide array of publicly available information about the relative performance of individual CDER divisions….Continuous, quality improvement measures routinely used by private industry could serve FDA leadership, sponsors, and patients by discerning factors that contribute to an optimal level of performance and, more important, disseminating such practices to ensure that all divisions achieve that performance. The payoff for such an effort could be enormous.

…Process improvement should not be a controversial proposal. An organization like the FDA—which is over a century old and which has maintained its current, basic organizational framework for decades—requires new tools to adapt to changing circumstances.

…I have enjoyed no greater privilege in my professional career than serving alongside the FDA's talented staff. Today, the agency has more potential than ever to help the U.S. lead the world in advancing a biomedical revolution, one that will have an impact on every aspect of America's economy and health-care system by improving health, increasing productivity, and reducing overall health-care costs.

…this report should be viewed as a positive, constructive contribution to a desperately needed dialogue on how to assist the agency in fulfilling this vital national goal.
---
I burned my eyes reading the Wall Street Journal this morning | by mathbabe | 24 April 2014, 11:10 AM
If you want to do yourself a favor, don't read this editorial from the Wall Street Journal like I did. It's an unsigned "Review & Outlook" piece which I'm guessing was written by Rupert Murdoch himself. Entitled Telling Students to Earn Less: Obama now calls for reforming his bleeding college loan program, it's a rant against […]
---
"Man camps" gain ground | by Marginal Revolution (Tyler Cowen) | 24 April 2014, 11:05 AM
Target Logistics, a Boston-based builder and operator of dormitory-style housing, recently landed a nearly $30 million contract to provide lodging for hundreds of oil-field workers in North Dakota over the next three years.

The deal is the latest example of rising demand for professionally managed "man camps," sprawling barracks that house mostly male workers at American and Canadian oil sites.
I wonder if they ever serve beans, with or without freshly ground cumin:
The man camps operated by Target Logistics are similar to dormitories, with private bedrooms and either private or shared bathrooms. Residents eat in common dining halls and the facilities often include recreation rooms and gyms. But the company has strict rules, including a zero-tolerance policy for alcohol on the premises. Also, overnight guests are forbidden—including spouses of the workers. (The workers' permanent homes often are as far as 600 miles away.) The facilities are monitored 24 hours a day and the cleaning staff is instructed to notify management if there is evidence of contraband.
The full story is here.  The camps are very popular with workers, mostly because they are cheaper than renting apartments.
---
Word repetition | by IdeaTransplant | 24 April 2014, 11:00 AM
Some busy charts can still be highly effective. See the one below about the declining relative income of wealth classes in the US. The repetitive "United States" could have been replaced with something visually calmer, but the current works actually pretty well.

See that this charts presents other information as well (which countries did well), but the viewer is unlikely to take notice (and she does not need to).




The original article in the New York Times can be found here.
---
Gather and use genetic data in health care | by Three Quarks Daily | 24 April 2014, 10:59 AM
---
Thursday Poem | by Three Quarks Daily | 24 April 2014, 10:41 AM
---
Options and Offer Letters | by AVC - musings of a VC in NYC (Fred Wilson) | 24 April 2014, 10:36 AM
A CEO of one of our portfolio companies sent me a question about process in making offers and equity grants. I sent him a reply. And I thought, "this reply is a blog post". So here is the reply with the specifics redacted. I hope folks will find this useful.
————————-
It is a Board's responsibility to approve all option grants. Most boards do this at the start of the Board Meeting. It is usually just a formality, but it is good governance to do that.
The management team obviously can't wait for the Board Meetings to make offers. So most companies make offers that are contingent on board approval, but that approval is assumed that it is going to be there. Otherwise the management will be in a tough spot having made a promise they can't keep.
What I generally suggest is that management have a standard options grant. It could be as simple as "everyone gets at least 1000 shares when they join, important role players get 5000 shares, directors get 10,000 shares, software engineers get 10,000 shares, senior software engineers get 20,000 shares, VPs get 50,000 shares. C level gets 100,000 shares"
I just made that up. You should make one that makes sense to you.
Then you get the Board to sign off on the standard grants. Then you can make offers with standard grants in them knowing that they will be approved.
If you want to go wildly off the standard grant for a special situation (relo, super star, etc), just shoot the board an email and get buy-in before making the offer. You will still want to get formal approval at the next Board Meeting.
I also suggest building an options budget. To do this you take your standard grant schedule, and then map it to your hiring and retention plan (I suggest granting options to current employees every two years as part of a retention plan) and then you will have an options budget for the next few years. That is a great thing to have.
For many of you, this is all obvious stuff. But you would be surprised how confusing all of this is to many entrepreneurs. So I figured I would put it out there.
---
Project Ara: Google's new Modular Phone | by P2P Foundation | 24 April 2014, 10:01 AM
Wired reports on Project Ara (www.projectara.com/) and calls it "Google's attempt to reinvent the cellphone as we know it".
Instead of a slab of glass and metal that you have no ability to upgrade, save for buying a new device, this one's an attempt to launch a phone where the components are interchangeable modules that click in and out, attaching magnetically. Despite being highly customizable, the phone will only come in three main sizes, to help eliminate the kind of device fragmentation that currently plagues Android.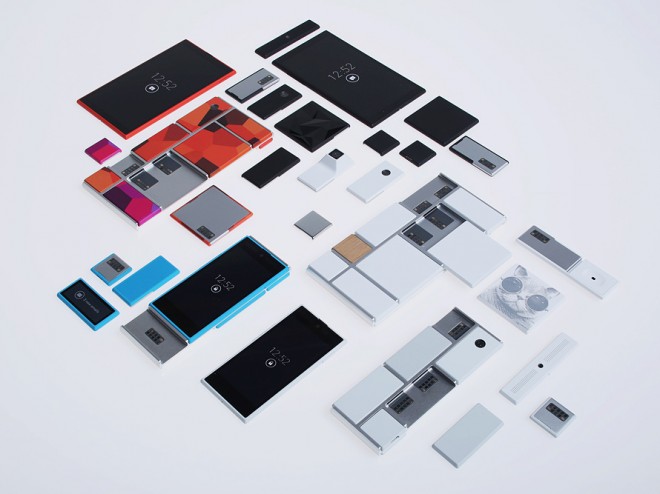 Every part of this new phone is exchangeable
See in Wired: Google's New Modular Phone May Be the Last You'll Need to Buy
The modular phone previously was a Motorola initiative called Phonebloks. Google acquired it when it bought Motorola some time ago.
Having a widely used standard for the basic device could inspire a whole revolution, not only in phones. All kinds of sensors and gadgets could be combined using the phone merely as a skeleton to start building. Star Trek's Tricorders come to mind. Business Insider's report on the phone points to that possibility in these words:
More than a smartphone
But the basic framework and modular nature of Ara could be used to build any number of devices, far beyond a simple smartphone and wouldn't require a mobile phone radio or Wi-Fi module, for instance.
"'What is a phone' can be challenged when you can pick and choose pieces on our platform," explained David Fishman, an Ara team manager. "It would still be able to run an operating system and do what you'd want to do without a connection."
"If it can be other things, we encourage that," said Eremenko but added that Google intends Ara to be "ultimately a great smartphone first and foremost" allowing "developers to explore different branches" of technology.
See Google Is Releasing Their $50 Modular Phone In January 2015
---
"In the consumer internet, many of the most interesting technology platforms are, at their core,..." | by Fred Wilson VC | 24 April 2014, 09:58 AM
"In the consumer internet, many of the most interesting technology platforms are, at their core, networks."

- yup
Complexity in Social Networks — Interesting Innovation and Technology — Medium
---
"I think if I had a Yelp page, it would have some pretty great reviews." | by Fred Wilson VC | 24 April 2014, 09:39 AM
"I think if I had a Yelp page, it would have some pretty great reviews."

-

one of the many thing that upsets me is the fact that weed is illegal in most of the US

Your Friendly Neighborhood Drug Dealer - The Atlantic (via davehyndman)
---
reblog of the week goes to Luke because i needed some ASAP this... | by Fred Wilson VC | 24 April 2014, 09:37 AM
reblog of the week goes to Luke because i needed some ASAP this morning
No Rest For The Wicked - Lykke Li Feat. A$AP Rocky

Lykke gets A$AP to help her crank this track up a few notches.  Nice.
---
Bubble watch: a comparison of 1999 and 2013 | by The Equity Kicker (Nick Brisbourne) | 24 April 2014, 09:26 AM
The markets are hotter now than they have been for a while and people are (once again) talking about bubbles. The data points below show that in terms of the IPO market at least the heat is nothing like what it was in 1999.
Median sales of company at time of IPO — $12m in 1999 vs. $106m in 2013
Median price/sales ratio at time of IPO — 26.5x in 1999 vs. 5.5x in 2013
Total # of tech IPOs — 369 in 1999 vs 45 in 2013
Total IPO proceeds raised — $33.5 billion in 1999 vs $8.5 billion in 2013
Average first-day stock price increase at IPO — 81% in 1999 vs 20% in 2013
Total venture capital dollars raised — $55 billion in 1999 vs $17 billion in 2013
This data is from a Ben Horowitz annotation of a David Einhorn post on RapGenius.
As a side point I'm loving the power of inline commenting on Medium and RapGenius. Commenters can talk directly to the point they are interested rather than having to comment on the whole post or explain which part of the post they are talking about. That makes the comment more powerful and easier to write. I'd love to bring inline commenting to this blog.
---
St George's day dinner | by John Redwood MP | 24 April 2014, 09:25 AM
To the George and Dragon in Swallowfield we wended our way last night. I donned my red tie and white shirt along with my sceptered isle and blessed plot cufflinks to enter into the spirit of it. We enjoyed our celebration of England's national day. It was special, coinciding with the 450th anniversary of England's greatest poet and playwrite, William Shakespeare.
---
Policies for Shareable Cities 3: Food and the Sharing Economy | by P2P Foundation | 24 April 2014, 09:23 AM
Continuing our serialization of Shareable magazine's Policies for Sharing Cities Report, today we take a look at food provisioning in cities and how it relates to the sharing economy. Come back next week for Part 4, dealing with Shareable Housing.
---
In a sharing economy, individuals look less to big chain stores to meet their food needs, and look more to each other. Food travels fewer miles between producers and consumers, making fresher, tastier, and often healthier food more accessible to city residents. Urban farms, food gleaning programs, community-supported food enterprise, home-based food enterprise, mobile vending, and shared commercial kitchens build food economies based on local production, processing, and exchange. This approach promotes health, local jobs, and community interaction, while reducing the environmental degradation, food insecurity, health risks, and unequal access associated with industrial agriculture and disjointed food systems. Cities can play a major role in removing legal barriers and facilitating the transition to community-based food production.
HOW CAN A CITY HARNESS THE SHARING ECONOMY TO EXPAND LOCAL FOOD PRODUCTION AND IMPROVE ACCESS TO GOOD FOOD FOR ITS RESIDENTS?
1. ALLOW URBAN AGRICULTURE AND NEIGHBORHOOD PRODUCE SALES
We recommend that cities allow and encourage urban agriculture by removing zoning barriers to growing and selling produce.
Urban agriculture has a long history in America, but increasing evidence of its benefits has expanded urban agriculture into a spectrum of farming practice ranging from non-commercial community gardens to commercial market farms.44 Because many city zoning laws pose a challenge to urban food production and sale, some cities have taken concrete steps to encourage these activities.
Examples:
San Francisco, CA – San Francisco created a new land use category called "Neighborhood Agriculture" and permitted the activity in most residential, commercial, and industrial areas. This allows community gardens, community-supported agriculture, market gardens, and commercial farms of less than one acre to sell or donate their produce.45 The ordinance also outlines rules for greenhouses, compost, fencing, and use of heavy machinery, and allows produce grown in a municipally defined "market garden" to be sold on-site during certain hours of the day as long as the sales occur outside the home.46
Oakland, CA – In 2011, Oakland amended the Home Occupation Permit rules to enable the sale of food crops grown on residential properties.47
Seattle, WA – Seattle permits urban farms of any size to sell produce grown on the premises in all zones, so long as neighborhood livability requirements and standards are met.48 These standards include provisions that retail sales and related public activities occur between 7 a.m. and 7 p.m., that deliveries may only occur once per day, and that vehicle and parking limits be observed.49
Philadelphia, PA – In 2012, Philadelphia implemented a new zoning code that defines urban agriculture in four subcategories: community gardening, market and community-supported farming, horticultural nurseries or greenhouses, and animal husbandry.50 Under the new code, community gardening is permitted in all zoning districts. Market and community-supported farms are permitted almost as broadly, but require a special review in certain districts.
2. FINANCIAL INCENTIVES TO ENCOURAGE URBAN AGRICULTURE ON VACANT LOTS
We recommend that cities provide a tax credit to property owners who farm vacant or under-utilized lots, as such activities create food sources, economic opportunity, and civic engagement in otherwise blighted areas.51
A recent study from the University of Pennsylvania School of Medicine showed that community gardens contribute to an increased sense of safety in neighborhoods, and are associated with a decrease in crime in surrounding areas.52 Tax credits create an attractive incentive for property owners to open their land to community gardening or urban farming uses, with desirable public health and safety outcomes for cities.
Examples:
Maryland – Maryland passed a bill allowing municipalities to provide a tax credit for real properties used for urban agriculture.53 To be eligible for the tax credit, urban real property in a "Priority Funding Area,"54 between one-eighth of an acre and two acres in size, must be used exclusively for agriculture.55
Philadelphia, PA – Philadelphia utilizes a carrot and stick approach for owners of vacant and abandoned lots – assessing a yearly vacant lot registry fee, which is reduced if the land is cultivated and which may be eliminated altogether if the garden is registered under the new zoning code.56 Philadelphia also charges higher fees on properties if they have a greater area of impervious surface, recognizing that all impervious surfaces generate runoff that overtaxes the storm water drainage system.57 This incentivizes all property owners in the city to decrease pavement where possible, and indirectly incentivizes creation of gardens.
3. CONDUCT LAND INVENTORIES
We recommend that cities conduct or support land inventories that explore the potential for food cultivation on unused land.
Beginning in World War I, land surveys have been used in the United States to identify optimal urban and suburban farming land. The National War Commission used the slogan "put the slacker lands to work," implying that any tillable lands not being used for food production were slacking off. During World War II, individuals and families produced up to 44 percent of the country's vegetables in "victory gardens."58
Examples:
San Francisco, CA – In 2009, former Mayor Gavin Newsom issued a directive asking the city "to conduct an audit of unused land—including empty lots, rooftops, windowsills, and median strips— that could be turned into community gardens or farms."59
Portland, OR – In 2004, the city council unanimously passed Resolution 36272 calling for an inventory of city-owned lands suitable for agricultural uses.60 The end result was a publication entitled "The Diggable city: Making Urban Agriculture a Planning Priority."61
4. UPDATE THE ZONING CODE TO MAKE "FOOD MEMBERSHIP DISTRIBUTION POINTS" A PERMITTED ACTIVITY THROUGHOUT THE CITY
We recommend cities allow food distribution points in order to increase access to local food while protecting zoning interests.
Community Supported Agriculture programs (CSAs) are an essential component of a robust food economy and an effective way for small, sustainable farmers to get their products to consumers. During regular delivery of fresh produce to distribution points within cities, a CSA farmer may leave 30 boxes of produce at one CSA member's home, and allow the remaining 29 members to get their box at their convenience. Such distribution points are vital for the localization of food systems, but many city zoning laws prohibit this out of concern for neighborhood traffic and in order to preserve the character of residential areas. However, by adopting guidelines for food distribution points, cities can address these concerns and simultaneously support food distribution points.
Example:
Portland, OR – In 2012, Portland updated its zoning code to make food distribution an accessory use in all zones. CSA supporters, food buying clubs, and market gardens lobbied for the code change to ensure diverse methods of food access. In order to preserve the character of neighborhoods, the ordinance delineates the types of food distribution activities that are allowed, and includes regulations addressing the size and frequency of distribution, hours for pick-up, and locations for outdoor activities.62
5. ALLOW PARKS AND OTHER PUBLIC SPACES TO BE USED FOR FOOD SHARING
We recommend that cities remove restrictions on food sharing in public places because these rules only criminalize the poor, burden our public institutions, and reduce a community's capacity to respond to local hunger.
One in six Americans experiences hunger and food insecurity. The problem is not one of insufficient supply, but of insufficient access. Many city ordinances restrict food sharing in public places even when so many go hungry. Allowing people to share food publicly is an opportunity to build community and ensure that fewer people are struggling to find their next meal.
Example:
Ft. Myers, FL – In 2007, Ft. Myers attempted to implement an ordinance that would limit food sharing in public parks. The city abandoned the ordinance after receiving a negative public response, and instead turned to food advocates to collaborate on a new approach to food sharing. Out of this collaboration came a Hunger Task Force which coordinates public food sharing efforts.63
6. CREATE FOOD-GLEANING CENTERS AND PROGRAMS
We recommend that cities support the establishment of food gleaning and redistribution centers to reroute some of the 40 percent of food Americans throw away each year.
Food producers and distributors are responsible for a large portion of food waste. Gleaning centers consolidate and distribute nutritionally sound but non-commercially viable food to people in need.64
Example:
Iowa City, IA – The public school district in Iowa City received funding from the USDA to test a food gleaning initiative. In order to allow safe and easy transportation of recovered food, they used the money to purchase trans- port pans and carriers, a freezer to store their frozen food, and training materials on safe handling procedures for the staff and students.65
7. MOBILE FOOD VENDING
We recommend that cities recognize mobile markets and food trucks as a low cost way for food entrepreneurs to enter the market, reach consumers, and create a diverse and resilient food economy.
New food businesses have high barriers to entry, including high rent, and build-out and permitting costs that often run in the hundreds of thousands of dollars.66 Allowing mobile vendors to sell fresh produce, value-added products, and meals not only reduces barriers to launching new food businesses, it also provides diverse food options to consumers who might otherwise have limited choices.
Chicago, IL – An ordinance passed on June 6, 2012 allows licensed produce vendors to sell "whole and uncooked agricultural, plant-based items, including, but not limited to, fruits, vegetables, legumes, edible grains, nuts, spices, herbs and cut flowers" on moveable stands.67 The city-funded Neighbor Carts program grew out of this decision: It helps get food into food deserts and creates new food vending jobs. Licenses cost $75, and the Neighbor Cart program provides carts for lease, training support, and a product-sourcing channel.68
Austin, TX – Austin has developed a reputation for its vibrant food truck (or food cart) scene. Low barriers to entry and the city's clear forms and instructions enables entrepreneurs with limited startup capital to try out food business ideas.69
8. ALLOW CERTAIN FOOD PRODUCTION ACTIVITIES AS A HOME OCCUPATION
Cottage food industries (value added food products made in home kitchens) increase the viability of local produce and enable food producers to benefit from profit margins higher than those earned through sale of raw agricultural products.
Cottage food laws allow home-based food production of non-potentially hazardous foods like jams, baked goods, cereals, spices, and dried fruits. Cottage food operations are currently allowed in more than 30 states,70 and can create an important source of income to help offset increasing costs of living, and the debilitating effects of growing underemployment.
Example:
California Homemade Food Act – The state recently adopted a law that places a mandate on cities and counties to issue home business permits to individuals engaged in cottage food production.71
9. CREATE OR SUBSIDIZE SHARED COMMERCIAL KITCHENS
We recommend that cities create or subsidize local commercial kitchens that can be economic incubators for budding food enterprise.
Helping small businesses access commercial kitchens removes a major startup barrier.
Example:
New York, NY – Entrepreneur Space is a city-sponsored business incubator in Queens that helps food-related and general business start-ups across New York City.72 It is open 24 hours a day, and serves more than 100 entrepreneurs working to establish their businesses in New York. In its first two years, the incubator contributed an estimated $5 million to the local economy.73
---
44 Calfee, Corinne, Weissman, Eve, "Permission to Transition: Zoning and the Transition Movement," Planning & Environmental Law: Issues and decisions that impact the built and natural environments 64:5 at 4 (2012).
45 Id.
46 San Francisco Planning Code § 102.35 (2011).
47 Oakland Planning Code § 17.112
48 Goldstein, Mindy et al., Turner Environmental Law Clinic at Emory Law, Urban Agriculture: A Six- teen City Survey of Urban Agriculture Practices Across the Country, 20 (2011). Available at: www. georgiaorganics.org/Advocacy/urbanagreport.pdf.
49 Id.
50 See: Philadelphia Code Title 14 Zoning and Planning at § 601-602.
51 Garvin, Eugenia C. et al., "Greening vacant lots to reduce violent crime: a randomised controlled trial," Journal of Injury Prevention University of Pennsylvania (2012), injuryprevention.bmj.com/content/early/2012/08/06/injuryprev-2012-040439.abstract.
52 Id.
53 Calfee, Corinne, Weissman, Eve, "Permission to Transition: Zoning and the Transition Movement," Planning & Environmental Law: Issues and decisions that impact the built and natural environments 64:5 (2012), citing H.B. 1062, 427th Leg. (Md. 2010), mlis.state.md.us/2010rs/billfile/hb1062.htm. 54 Priority Funding Areas are those areas that Maryland state and local governments have desig- nated for encouragement and support of economic development and new growth, including the entire area inside the Washington and Baltimore Beltways and urban and dense suburban locations. Pearce, Will, "Maryland General Assembly 2010 Session: A Summary of Green Building-Related Legislation," Green Building Law Brief. Available at:greenbuildinglawbrief.blogspot.com/2010/04/maryland- general-assembly-2010-session.html.
55 Id.
56 See generally: Philadelphia Code, Title 14 Zoning and Planning.
57 Gardens and other open spaces can get a credit for up to 80% pervious surface, but are still currently charged a minimum stormwater fee, even if they are 100% pervious. "Stormwater Billing," Philadelphia Water Department (2012), www.phila.gov/water/Stormwater_how.html.
58 Orsi, Janelle, "Policies for a Shareable City #11: Urban Agriculture," Shareable.net, www. shareable.net/blog/policies-for-a-shareable-city-11-urban-agriculture.
59 Calfee, Corinne, Weissman, Eve, "Permission to Transition: Zoning and the Transition Movement," Planning & Environmental Law: Issues and decisions that impact the built and natural environments 64:5 (2012); citing Josh Harkinson, "San Francisco's Latest Eco-Innovation: Growing Product Almost Everywhere," Mother Jones (9 July 2009), www.motherjones.com/blue-marble/2009/07/san- franciscos-latest-eco-innovation-city-effort-grow-produce-almost-everywhere.
60 Id.
61 Available at: www.community-wealth.org/content/diggable-city-making-urban-agricul- ture-planning-priority.
62 Portland, Oregon Urban Food Zoning Code Update, Adopted and Effective June 13, 2012. Available at:www.portlandoregon.gov/bps/article/402598.
63 "A Place at the Table: Prohibitions on Sharing Food with People Experiencing Homelessness," Na- tional Coalition for the Homeless & The National Law Center on Homelessness and Poverty (July 2010),www.nationalhomeless.org/publications/foodsharing/Food_Sharing_20… Donlan, Franc- esca, "Hunger numbers in Lee County are Staggering," News-press.com (8 May 2009), www. news-press.com/article/20090509/HUNGER/90508061/Hunger-numbers-Lee-County-staggering.
64 "Let's Glean! United We Serve Toolkit," USDA (2009), www.usda.gov/documents/usda_gleaning_toolkit.pdf; "Food Waste: Americans Throw Nearly Half Their Food, $165 Billion Annually, Study Says," Reuters (21 Aug. 2012). Available at: www.huffingtonpost.com/2012/08/21/food- waste-americans-throw-away-food-study_n_1819340.html.
65 "Best Practices for Food Recovery and Gleaning in the National School Lunch Program," USDA Food and Nutrition Service (1999), www.fns.usda.gov/fdd/gleaning/gleanman.PDF.
66 "Tips for Opening a Food Truck," Zumwalt Law Group, www.zumwaltlawgroup.com/for-wardthinking/tips-opening-food-truck-texas.
67 Coorens, Elaine, "New Chicago mobile food street vendor ordinance impacts employment and community," Our Urban Times (7 June 2012), oururbantimes.com/business-news/new-chicago- mobile-food-street-vendor-ordinance-impacts-employment-and-community.
68 See: streetwise.org/neighborcarts.
69 "Business Applications and Guides." City of Austin, Texas Health and Human Services, http://www.austintexas.gov/department/business-applications-and-guides.
70 See a list of states: www.theselc.org/wp-content/uploads/2012/03/Summary-of-Cottage- Food-Laws-in-the-US-31.pdf.
71 Details of the legislation are available on the Sustainable Economies Law Center's website atwww.homegrownfoodlaw.org.
72 See: www.nycedc.com/program/entrepreneur-space.
73 Trapasso, Clare, "Entrepreneur Space celebrates 2nd Anniversary," New York Daily News (8 Mar. 2013),www.nydailynews.com/new-york/queens/entrepreneur-space-celebrates… article-1.1282537.
---
"The research reported in this book … shows that in the cases of well-managed firms… . good..." | by Fred Wilson VC | 24 April 2014, 09:20 AM

"

The research reported in this book … shows that in the cases of well-managed firms… . good management was the most powerful reason they failed to stay atop their industries. Precisely because these firms listened to their customers, invested aggressively in new technologies that would provide their customers more and better products of the sort they wanted, and because they carefully studied market trends and systematically allocated investment capital to innovations that promised the best returns, they lost their positions of leadership.

What this implies at a deeper level is that many of what are now widely accepted principles of good management are, in fact, only situationally appropriate. There are times at which it is right not to listen to customers, right to invest in developing lower-performance products that promise lower margins, and right to aggressively pursue small, rather than substantial, markets. This book derives a set of rules, from carefully designed research and analysis of innovative successes and failures in the disk drive and other industries, that managers can use to judge when the widely accepted principles of good management should be followed and when alternative principles are appropriate.

"

- From the intro to Clayton Christensen's Innovator's Dilemma, which remains an incredibly provocative read after all these years. (via chaddickerson)
---
The Feeling Listless Soundtrack 1.0: Feeling Nothing. | by feeling listless | 24 April 2014, 10:00 AM


Written by Joey Lauren Adams
[Chasing Amy soundtrack unavailable]

Music ...

[Commentary: If that seems remarkably short, it's because I'm censoring myself. These four paragraphs really shouldn't be anywhere on the public internet in the same way that you wouldn't publish private correspondence. Which is odd because this was originally posted on the blog in its earliest days when no one was reading and I was still coming to terms with what was acceptable to publish and when publishing what amounted to private correspondence was still acceptable because no one was reading. On the upside for you, Joey Lauren Adams in her magnum opus as a performer.]
---
Beyond greenwash to greatness: big brands are turning into society's problem-solvers | by Forum for the Future | 24 April 2014, 07:24 AM
---
An Appeal For Calm | by round the merseyrail we go | 24 April 2014, 08:20 AM
On Tuesday, I went out for the day with Ian. Our day was pretty much as it always is when we meet up: a lot of trains, a lot of cooing over brutalist architecture, a lot of cups of tea (look out for our forthcoming book, Carriages, Concrete and Caffeine: A Spotter's Guide). His company was of course excellent, and the experience was a delight.

There were, however, a series of minor incidents that cast a slight shadow over the day. In increasing order of unpleasantness:


a drunk homeless man invited the entire carriage to snuggle with him under his duvet, before necking vodka from the bottle
two men collided slightly in the crush between people getting off and on the train; this resulted in a bellowing, furious row
a woman pushed a blind lady out of the way so that she could board more quickly; it was spotted by the ticket inspector and, after he remonstrated with her, she shouted angrily at him, leading to her being barred from getting on altogether
a bunch of teenage lads piled on a smaller boy, making him cry; when fellow passengers intervened, they turned on them, leading to one of the Good Samaritans getting bitten on the hand
It was a weird, discombobulating series of events that seeped into us. It caused us to become a little bit anxious, a bit subdued. It made things unpleasant.
The incidents above weren't polite. They invaded the community of passengers, and sent a little shudder down the train. People's moods shifted. That incident made ripples, expanded in the tight space, raised blood pressures and tensions. We were all trapped together - we could reach up and touch the ceiling, reach out and touch the walls, and none of us could leave until we reached another station. The people who disembarked had a slightly higher heart rate and a slightly frazzled brain and went and spread that around a bit more.
Just a tiny thought. Just enough to make everyone feel a little better.
---
57.958126°N, 42.913548°E Antropovsky District, Kostroma Oblast,... | by Stochastic Planet | 24 April 2014, 07:01 AM
57.958126°N, 42.913548°E
Antropovsky District, Kostroma Oblast, Russia
---
Tear down the silos between art and science for a creative explosion | by Green Futures | 24 April 2014, 07:00 AM
---
Different path, same direction | by Forum for the Future | 24 April 2014, 06:50 AM
---
Have immigrants swallowed up New Zealand's productivity? | by Marginal Revolution (Tyler Cowen) | 24 April 2014, 06:21 AM
By Michael Reddell, the paper is here (pdf):
Despite the huge, decades-long, and continuing deterioration in New Zealand's relative productivity, the real exchange rate has not, on average, fallen. The persistently (and perhaps increasingly) "overvalued" exchange rate – itself a symptom of imbalances across the economy – is central to understanding why, despite the far-reaching reforms of the late 1980s and early 1990s, the large gap between New Zealand's standard of living and those in other advanced economies has not even begun to close. The exchange rate hasn't adjusted largely because average New Zealand real interest rates have, surprisingly, remained so much above those abroad. That gap, in turn, appears to reflect New Zealand's own choices (including policy ones) which mean that at any particular interest rate (the "world interest rate") there is a bigger difference here between desired investment spending and the available national savings than is typical abroad. Higher New Zealand real interest rates have simply been the rationing device, reconciling the conflicting desires. There is little evidence that our policy frameworks adversely affect savings more than those in other countries, and little sign that house prices can explain much, if anything, about New Zealand longer-term savings behaviour. By contrast, population growth seems to have been much more important than has previously been recognised. New Zealand's population growth slowed sharply in the 1970s and 1980s, as more New Zealanders pursued better opportunities abroad. But the marked liberalisation in immigration policy in late 1980s and early 1990s resulted in New Zealand once again experiencing materially above-average population growth.

In combination, the substantial real domestic resources required to accommodate a fast-growing population and the quite modest savings of New Zealanders appears to have crowded out (through higher interest rates and a high average real exchange rate) other productive investment. Materially higher productive investment, especially in the tradables sector, was probably required if the big challenge of catching up again with the incomes of other advanced countries, and reversing the decline in New Zealand's relative productivity performance, was to be met. If the rate of population growth over the last couple of decades had been materially lower, that would have resulted in lower average interest rates and a much lower real exchange rate. And New Zealanders' long-term income prospects would, most probably, have been much improved.
Loyal MR readers will know that my writings have long stressed the economic benefits of immigration and indeed I stand by my views.  But might there be something to this argument in the New Zealand context?  You can think of the Kiwis as having invested resources in building up the total of their human capital, rather than maximizing physical capital per resident.  But why is capital not more mobile into the country?  Keep in mind that most of the New Zealand banking system is foreign-owned, for instance, so capital there should not be so constrained by domestic savings, even if you believe in some home market bias.  Given "reach for yield," and the quite small size of the New Zealand economy, more capital could flow in much more readily (see pp.13-14 in the paper but I am not sure why these effects should hold up in the long run).
And yet the foreign capital does not flow in enough to resolve this problem.  So I suspect this hypothesis, while illuminating in some regards, is ultimately parasitic on some other account of New Zealand's failure to engage in a productivity catch-up.
Here is one previous post on New Zealand productivity.  See this one too.  I would here also cite "brain drain" factors, even though I do not believe the brain drain argument is true in most cases.
---
Web Design Jaipur | Website Development Company | Software Development | Web Internet Marketing | by Bored Panda | 24 April 2014, 05:50 AM
Compusys e Solutions provides you an excellent tailormade & customizable ecommerce solutions for deployment and development india.
Source: compusysesolutions.com
Website Design Jaipur
Compusys e Solutions provides you an excellent tailormade & customizable ecommerce solutions for deployment and development india.
---
Subscriptions
---
Updated using Planet on 25 April 2014, 05:53 AM
---
Francis's page