---
Ghana 2002
Wa and Major
---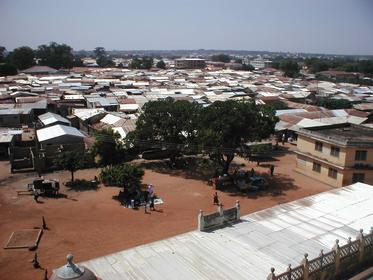 After our overnight bus journey, we had a few hours in Wa to recover. I spent some time reading and visiting mosques, while Stuart and Graham had the good fortune of bumping into Stuart's friend Major on the high street. Excellent, we can get a lift to Funsi, rather than the bus!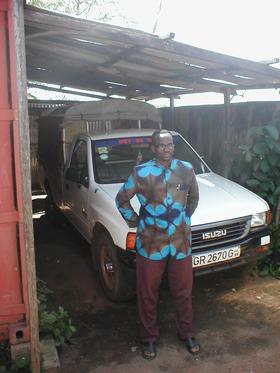 Major was born in Funsi, and is an extraordinary man. He does everything, as you can see from this list of his current roles:
Paasaal Bible translation project co-ordinator
Wa district assembly member for Funsi
Presiding member for the assembly
Acting regional co-ordinator for literacy in Upper West Region
Chairman of Funsi school management committee
Chairman of Funsi health committee
Old Testament translator
Subsistence farmer
I had great fun riding in the back of his truck, as Major did errands in Wa.
After visiting the tailor, the petrol station, and the market, and loading the truck up with rice, Coca-Cola and some more passengers, we headed off on the road to our destination. Funsi.
---