---
Ghana 2002
Malta and McDonald's
---
We spent the first two days in the capital Accra, getting used to Africa. It didn't feel too unfamiliar to me after visiting Cuba last year, I didn't have too much culture shock. Stuart was excited to be able to eat fufu again. It was very hot and humid.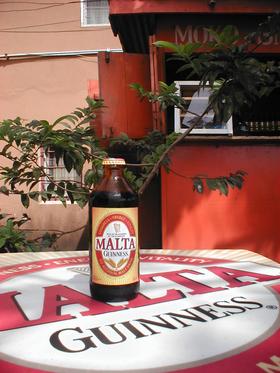 Accra feels reasonably well off, there wasn't noticeable extreme poverty any more than in London. The quality of every service is much lower though. For example there are open sewers along both sides of every road, which combined with the lack of streetlights made walking at night fun. The mind soon gets used to anything, and we were hopping and skipping over the holes as if they weren't there.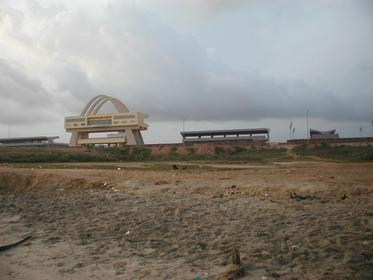 Graham and I had never been to malarial tropics before, so were naturally concerned. In Ghana it was easy; every room we ever stayed in, even very cheap and remote ones, had mosquito screening in the windows. Combined with the low number of mosquitos, and some attention to insect repellent in the evening, we were only bitten a handful of times between us in a fortnight.
---