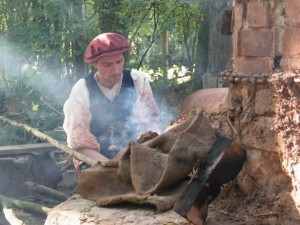 Because I work in technology, people are often surprised that I spend 2 weeks a year living in the 16th Century.
The first episode of a new Podcast by Jonathan Deamer and I explains why.
What is Kentwell Hall? Were the Tudors a high technology society? What does it mean to be human? Why do both Jonathan and I have a long file of interesting subjects we never get round to blogging about?
All this and more in Episode 1 of Crazy theories.txt.
Crazy theories.txt – Episode 1 – MP3 (click on this one to listen!)
Crazy theories.txt – Feed to add to your podcatcher
BTW, it being Easter weekend, you can visit Festive Easter at Kentwell as a tourist, and see what all the fuss is about. It's in easy day trip train range of London if you get up early, otherwise you'll probably need to drive to Suffolk – there's lots of other tourist things nearby too, if you want to make more than one day of it. It was a major centre of the wool trade, back in the day.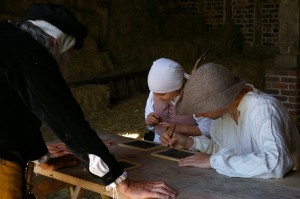 Links for this episode: