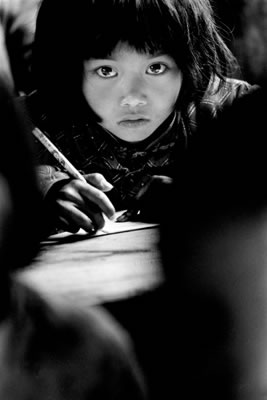 A week on Tuesday I'm going to China again. Starting in Shanghai, which is on the East coast in the centre, at the mouth of the Yangtze river. I'm travelling with Rosemary, my mum (who I spent a few weeks with in Japan three years ago; see the last few articles here). We're going to head for Chengdu, route still to be decided. Email me or post comments if you have suggestions, particularly if you know anybody living in China who could show us around.
Think for a minute, what have you read about China in newspapers and magazines recently? It's almost certainly very distorted, a Western view of this rapidly changing, ancient country. I've been watching out for better sources of Chinese news. The best best place is EastSouthWestNorth (scroll down to "section 3 of 3: Blog posts" for the meat, and for the RSS feed). A guy in Hong Kong translates important mainland Chinese news stories and blog posts into English. Highlights from the last few months:
Roland Soong, who provides this vital, tenuous link between the Chinese and English language Internets, has also translated an article about himself. (Also thanks to Dan O'Huiginn for reminding me that it is easy to spend too much time reading in English. He proceeded to investigate Mongolia, South Korea and the Czech Republic more thoroughly).