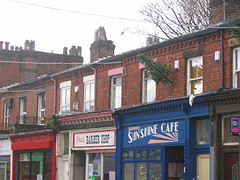 I'm pretty sure lots of people are going to ask me why I just joined the Green party, so here's the reasons.
I've moved to an area of Liverpool where green is strong – two Green councillors live nearby, there's a very local organic box delivery, and the main indy co-op food shop has just moved up the road. It's nicer to be in a party when there is local activity to join in and build on.
Since I'm no longer being paid to work for mySociety, I'm no longer worried about any accidental partisanship being a member of a party might bring. Not that I think you can't be a good civil servant or work for mySociety if you are a member of a political party, but it requires extra energy. Lack of bias is extremely important for both.
I'm quite worried about Climate Change (and other things). We need to continue to try to both prevent it and to build up our societal resilience to deal with the consequences of it. We can't do either unless we act in groups, and politics is part of that. More on this another time.
Strategically I think the Greens are where it's at in Liverpool. Democratically, i.e. to meet the needs and wishes of Liverpudlians, what Liverpool needs is a (slightly) more "left" party than modern Labour. Every city needs a strong opposition, and the Greens are the best candidate.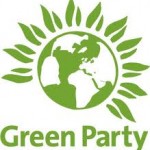 Finally, and to be clear, I think the Labour party, Liberal Democrat party and Conservative party are all excellent. I think the recent Labour Government did many good things particularly in its first term, and I think that the Tory/Lib Dem coalition is doing many good things and will continue to do so too.
I don't join a party because I agree with everything it thinks. Fundamentally, of course I don't, I'm unique! And I'm not going to lie and pretend otherwise. Every party is internally a coalition. Call me on it if I ever drink the Kool-Aid and start claiming it is more than that.
In this context, one good thing about the Green Party is that it is democratic. You can change policies using a documented, democratic process. For example, their science policies are in the middle of much needed reform.
Lots of work to do, and that's the whole point. You don't get input into the political system by not putting in any input.
Parties have had a bad reputation in recent years. There's been a kind of twisted war with modern campaigning and the media ratcheting the cynicism up in a spiral – until you can't work out if it's voters or politicians who are the worst in their systemically forced negative actions.
I'm having no truck with that, and nor should you.